Back to News
Malakye.com's Pick Me! powered by Group Y | Sei Shimura
June 23, 2014

Malakye's Pick Me! is a bi-monthly jobseeker profile series powered by Group Y which will give Malakye users the unique opportunity to be featured front and center on Malakye.com and on groupynetwork.com.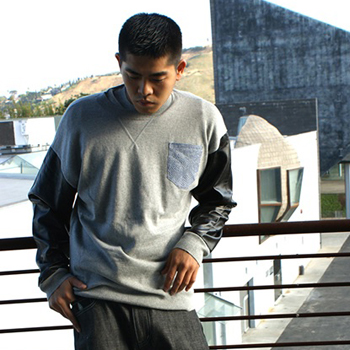 Sei Shimura
Graphic Designer based in Los Angeles
Sei Shimura is a global designer who was born and raised in Tokyo, went to school in New York City and now resides in Los Angeles, where he works as a freelance designer specializing in apparel/fashion design, print media design and web design. Sei has been working in the apparel and streetwear industry for nearly ten years and has worked with some of the biggest name brands around, including Urban Outfitters, Hypebeast, Beats by Dre and more.
"I am an award winning graphic designer with 10 years of professional experience and a BFA in communication design from the Pratt Institute in New York," says Sei Shimura. "I have worked with brands such as Coca-Cola, Staple, True Religion and Graniph. I have extensive experience designing with licensing with brands such as Hello Kitty, Sailor Jerry, and more. And, I have designed graphic prints for private label brands for Hot Topic, Forever21 and more."
We interviewed Sei Shimura, a graphic designer living in Los Angeles, Calif., to get the scoop on his hunt for a dream job. We asked him about the job search process, what type of position he is pursuing, how he plans to celebrate when he lands the gig and much more - check it out!
What is your current occupation?
I am currently a self-employed starving artist working freelance on a contract basis.
What type of position are you pursuing?
Fulltime or freelance at a dream job company designing street wear apparel. This includes producing graphics and tech packs for a street wear company or action sports apparel company in Los Angeles.
How is the job search going?
I just recently started job hunting earlier this year, so considering that pretty good so far. I got a few call backs, one at American Apparel and Stussy in Irvine, but it turns out that the position was entry level and I was over qualified. I am a senior level designer but I am starting to realize that all the job openings at street wear brands are mostly entry level / assistant. It's hard to come into a brand being capable of tech packs, graphics, line sheets, and cookbooks and only being responsible for web banners and page layouts for a small salary. So finding the right match has been a challenge to say the least.

What do you want the world to know about your search?
That I am an award winning designer. I just won grand prize for the Hypebeast x Blank You Very Much t-shirt design contest. Also, I have won multiple design awards in the past. I know I can bring an A-level design approach to any company in this industry.
What are some of your strengths?
I work fast. I come up with multiple approaches and solutions to one concept. I am problem solver when it comes to pricing and production. I can visualize branding on a micro and macro scale to make sure that everything is consistent. I am able to think outside of the box. I am versatile in aesthetic graphic style. I am diverse in skill, from branding, graphics, tech-pack, lookbook, line sheet, photo shoot, marketing, and tradeshow experience. I am a 1 man army.
What is your dream job?
To be a Creative Director / Senior Designer at a brand like: The Hundreds , Dope couture, Diamond Supply, Pink Dolphin, Crooks, Obey, Stussy, Fuct, HUF, Stampd, En Noir etc.
What have you learned during your job search process?
Don't take job offers from a company that you don't really have a passion for. Keep searching for your perfect match even if it means to wait patiently. Your gut instincts and your heart will tell you if it is the right position or not.
How are you going to celebrate when you land your next gig?
Pop a bottle of champagne and design some more.

If you would like to check out more of Sei's work, head to shimuradesign.com. For general inquiries, you can email him on [email protected] or find him on LinkedIn.
Because Sei was selected for Malakye's Pick Me! series he will win a prize! Giveaways include comped Skillshare classes and free entry to future Group Y events, like Agenda Emerge, Mahfia Sessions or the ASC Action Sports + Culture Conference.

Do you want to be featured in a future Pick Me! spotlight profile? Head to the details page and submit your application!
---