BACK TO NEWS
Malakye.com's Pick Me! powered by Group Y | Ben Lungren

Malakye's Pick Me! is a bi-monthly jobseeker profile series powered by Group Y which will give Malakye users the unique opportunity to be featured front and center on Malakye.com and on groupynetwork.com.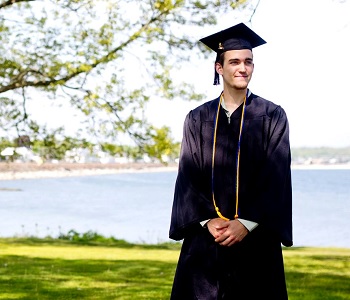 Ben Lungren
Recent graduate with degrees in Economics and Communications living in New Jersey.
Ben Lungren is an eager, enthusiastic and well-rounded jobseeker who is looking to launch a career in the field of economicas and statistical analysis in any variety of enivronments ranging from market research to risk management. Ben is a recent college graduate and has years of consistent restaurant work - demonstrating his dependability and willingness to grind.
"I am out of college and living in New Jersey for the time and I am hoping to start my career," said Ben Lungren. "I am looking for jobs in the industry of action sports that I love so much. I have been skateboarding for at least 10 years and snowboarding for 7 and I love being part of the progression of these sports."
We interviewed Ben Lungren to get the scoop on his hunt for a dream job. We asked about the job search process, what type of positions he is pursuing, how he plans to celebrate when he lands the gig and much more - check out Ben's Pick Me! profile!
What is your current occupation?
I currently work at Panera Bread training to become a manager. I've worked in restaurants so long I decided to pursue the management side of the business but have realized that restaurant work is not a lifetime career. The hours and nature of the work is mentally and physically draining.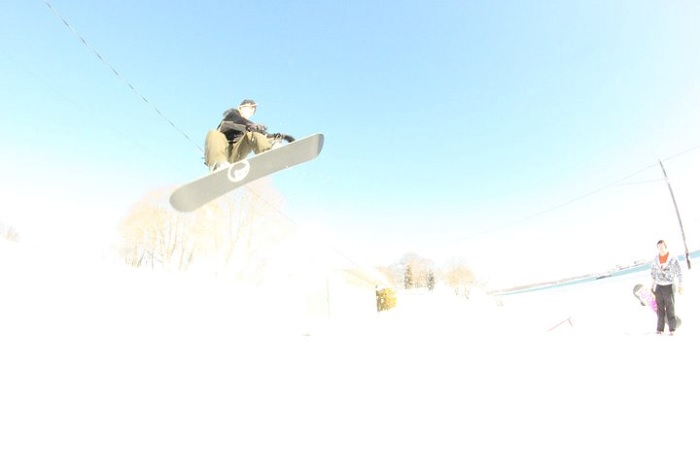 What type of position are you pursuing?
I am looking for an Analyst role of any focus. My mathematical foundations are strong and statistical analysis can be applied to any discipline or problem. I would prefer analysis of energy consumption and working towards making a more sustainable future. However, I am interested in all aspects of business, analyzing marketing strategies, product quality or risk and decision making.
How is the job search going?
I have seen a lot of positions in the New Jersey area that require such analytic skills but lack my connection to the action sports world. Many positions are with financial institutions analyzing payroll or benefits packages, which does not sound particularly interesting, but they could provide experience that can carry over. I realize they may not be dream job material but I apply regardless in hopes of getting experience for a job I do really want. I have gotten feedback from some positions but am hesitant to jump to a new job unless I'm sure it's the right thing for me.
What do you want the world to know about your search?
I've been looking for analyst positions not only in the action sports industry but anywhere I could possibly get professional experience for a job in the industry. At the moment, I lack experience with analysis outside of the classroom and because of that, I feel I am often overlooked on applications. I also think 8 years of restaurant work may lead people to believe I am stuck in my ways but I am always looking to learn something new. It has been over a year since I graduated and am worried that the longer I wait, the harder it will be to enter a new career path.
What are some of your strengths?
Mathematics has always come easy to me and that is a strength I am hoping to build a career on. I also strive to learn as much as possible from everything around me. I also tend to pick things up rather quickly acting as a multi-purpose tool, or a jack-of-all-trades. This versatility and curiosity has made me very well-rounded in academics and general life skills. I believe another strength in this industry of careers is my experience and love of skate and snowboarding. The passion I have for these sports has me excited to work in any aspect of the industry. In addition, I feel I represent the generation, culture and audience that many of these businesses target with their products and advertising.
What is your dream job?
My dream job is a position where I can apply mathematical concepts and solve problems that are relevant to the operations of a business in the sports industry. Analysis of any set of data will provide patterns and trends that can be learned from and applied to future decision-making. This opportunity could present itself in board and hardware technology, safety equipment, sales and purchasing, logistics, marketing and more.
What have you learned during your job search process?
I have learned that applying to countless job boards with the blind hope that something will come through is simply not enough to get noticed. Having connections also helps and being new to New Jersey, I have none. Furthermore, if you know what you want to do and have the focus in mind, it is much easier to direct yourself to the right opportunities and meet the right people.
How are you going to celebrate when you land your next gig?
Since my first job at age 15, I've spent almost every night, weekend and holiday working in a restaurant. I am hoping to celebrate a new life with regular hours, complete with snowboarding trips on the weekends and late night skate sessions.
If you would like to check out more of what Ben does, check her out on LinkedIn.
Because Ben was selected for Malakye's Pick Me! series, he will win a prize! Giveaways include comped Skillshare classes and free entry to future Group Y events, like Agenda Emerge, Mahfia Sessions or the ASC Action Sports + Culture Conference.

Do you want to be featured in a future Pick Me! spotlight profile? Head to the details page and submit your application!
---