Back to News
Industrial Profile - Robert Lievanos, Freelance Designer - FadeHurricane
September 24, 2014
BehanceRobert Lievanos established himself as a Freelance artist under the brand name FadeHurricane Design. He shares his story about arriving at what he does today and discussing the side of freelancing which one might not naturally think of, "Invoices, chasing down payment, taxes, bills, writing emails".




Can you talk about what life was like as a professional skater - who was your in crew, where were your spots and was it really the dream job all groms think it is?

My life before I became a designer was interesting. There was a lot of traveling, sometimes weeks and months away from home, lots of shredding and a few injuries along the way. I started traveling a lot in high school so I would do my homework on tour busses . I graduated from high school in 1999 and was still on tour. My life on tour seemed like one big blur. I grew up in Escondido with our crew EscoZoo. Our spots were all over the place. We would drive everywhere to skate from SD to LA. It was definitely a dream job, it never felt like a job.

What lessons did you take from your time as a paid athlete?

Skating taught me to never give up and don't be afraid of failure. I would try tricks over and over until I nailed it. I was able to take these lessons and apply them to my day to day life. Try, fail, try again. I taught myself to stay focused and practice. Just like anything in life, the more you practice the better you become.

When and why did you start FadeHurricane?

In high school, I realized that I can't skate forever. I started tofigure out what I liked to do and how I could stay involved in the industry. I took just about every computer course available to me at Palomar College. I took Flash, Photoshop, 3d Studio Max, Maya, Final Cut, Avid, After Effects and a few fashion courses.

I always wanted to work in a studio but I thought I had to understand all aspects of design in order to work in a studio.

I constantly made graphics for After Effects, worked on personal projects, started making skate videos and landed a job as an editor for a while. I continued working on personal design projects when I had free time and found my passion for graphic design. While working as an editor, I started to pick up small design jobs, and in 2007 I started up my own business, FadeHurricane Design. I was given the nickname FadeHurricane in the 90's so I put Design on the end and ran with it. I feel extremely fortunate to still be doing what I love.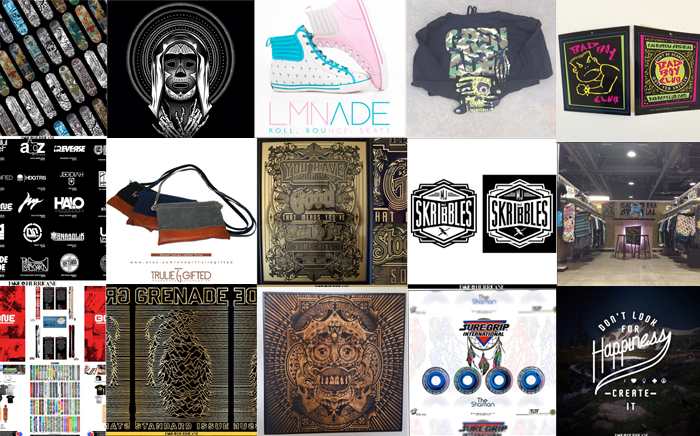 Can you talk about your transition to the business side of the sport...what were the early days like for you trying to make a name in the industry?

The early years took a lot of sacrifice, passion and hard work. I feel very lucky to have grown up in Southern California, the heart of action sports. Growing up in the action sports industry made it easier for me to understand the client's vision and what they were looking for.

Another huge help was being lucky enough to have friends who owned and ran their own businesses. Early on, I was surrounded by all these ninjas and most of them had no problem explaining and showing me how their businesses worked.

Were there any significant events or particular projects you worked on that served as milestones and made you feel like you were making it is a Designer?

I can't say that there is one specific project that serves as a milestone. I'm grateful for each and every project that I have been part of. After a couple years of running my own business, I realized that designing was working out. I was able to pay my bills with ease, had a little extra to spend on something other than food and bills.

What are your plans for continuing to grow FadeHurricane?

My future plans are to keep on truckin'.

What is the best part of what you do?

I'm fortunate to do what I love every day. It has taken a lot of sacrifice, discipline and hard work but it's been worth it.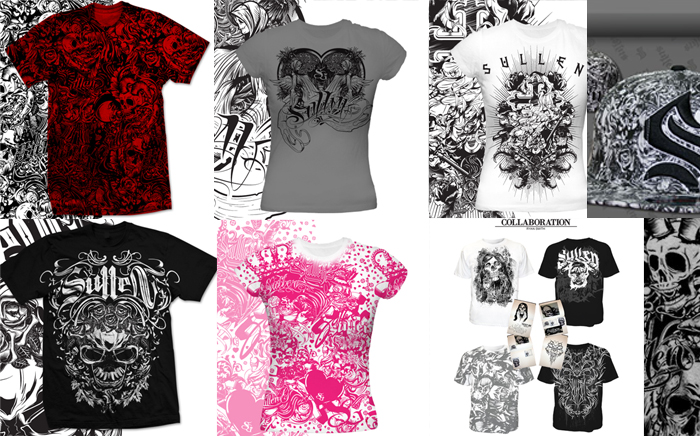 What has been the biggest challenge for you as a business owner?

One of the biggest challenges is the balance of wearing all the hats of running a business - invoices, chasing down payment, taxes, bills, writing emails, reviewing projects, and landing new projects. Then there's the part of always pushing myself to get better at what I actually do, make art.

Can you share any advice for someone interested in a creative career?

Do what you love, sacrifice everything, stay positive, be nice and everything will fall into place. You need to believe in yourself, work hard and stay humble. Dreams don't work unless you do.

What has been the most rewarding aspect for you in starting FadeHurricane?

I have made new business relationships, business connections and many new friends along this journey. I have also learned to just enjoy the process and dream big.

Follow me on Instagram, Behance.com and FadeHurricane.com for updates.

Closing thought?
Thank you to every single client I have been lucky enough to work on with over the past 7 years. Every one of these projects has made my dreams come true and I'm excited to see what the future holds.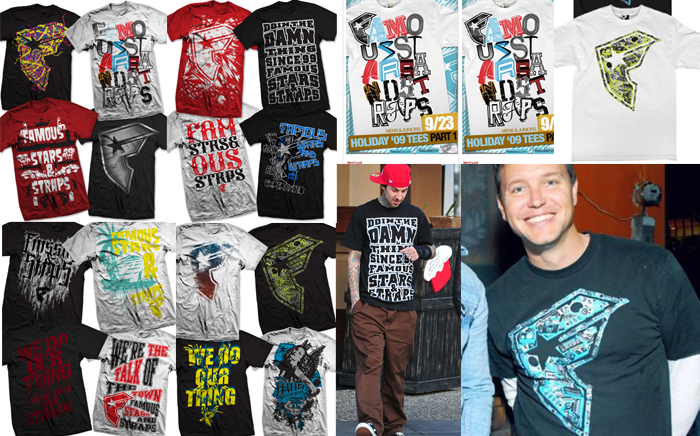 ---