BACK TO NEWS
B$Z: US Blanks Partners with Rusty Preisendorfer to Introduce the 6'9"R Surfboard Blank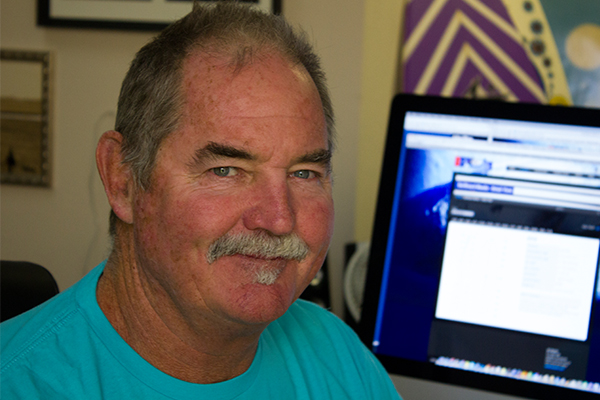 US Blanks announces the release of the 6'9" R blank, made possible through an ongoing partnership with Rusty Preisendorfer.
Inducted into the surfing Hall of Fame in the summer of 2014, Rusty Preisendorfer has a long established legacy of high-performance surfboard design. Earning a reputation by shaping boards for 1976 world champion Peter Townend and 1978 world champion Shaun Tomson, Rusty's real breakthrough came in 1983 when he designed a slightly fuller-templated tri-fin board for 16-year-old powerhouse Mark Occhilipo. Shortly thereafter, Rusty expanded his Rusty Surfboards label into clothing and became an international beachwear icon. Through the decades, Rusty has always maintained a steady work schedule in the shaping bay, and even today works directly on board design with top level athletes like Josh Kerr. His design of the 6'9" R offers shortboard design performance in a slightly larger blank.
"Somewhere between a fish and performance short board, with wider outline and relaxed rocker, this blank is designed to be versatile. We've maintained a semi-flat deck and thicker nose and tail, which should provide a wide range of shaping options." Rusty Preisendorfer
US Blanks is honored to partner in the rich design tradition cultivated by Preisendorfer. The 6'9" R is the third blank Rusty has designed for our portfolio and represents a scaled-up version of the 6'0" R and the 6'5" R.
The 6'9" R is available in 6 density options of polyurethane foam or two densities of EPS foam. Either foam is available with any desired stringer configuration.
Made entirely in the USA, US Blanks has warehouses in California and Florida and distribution partners worldwide.
---