BACK TO NEWS
Mike's Mash-Up | October 2014

Michael Akira West is a partner and creative director of 686 Technical Apparel, MATIX Clothing and NRI Distribution. The following are some of his experiences across the globe. *Add Comments at Bottom of Page!

Hover
October 31, 2014
Ever since 1989 Marty McFly hit the Hoverboard in Back to the Future II, heads all over the globe have only imagined this could be a reality. Reality is nearly here with Nor Cal tech company, Hendo Hover.
Kickstarter and the NY Times are all about it.




Sammy x GLCR x Teton Gravity
October 29, 2014
The Man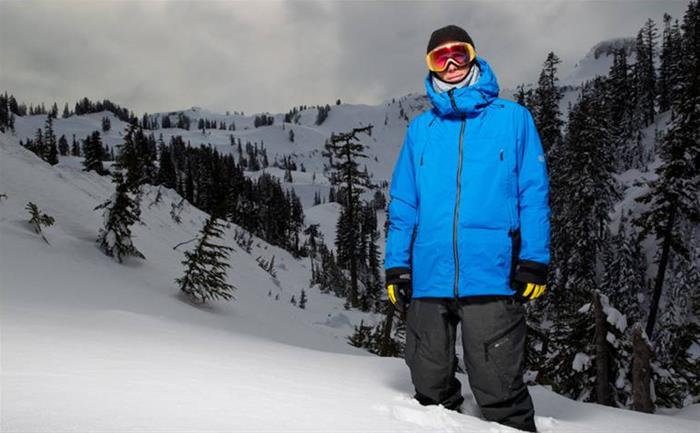 The GLCR set up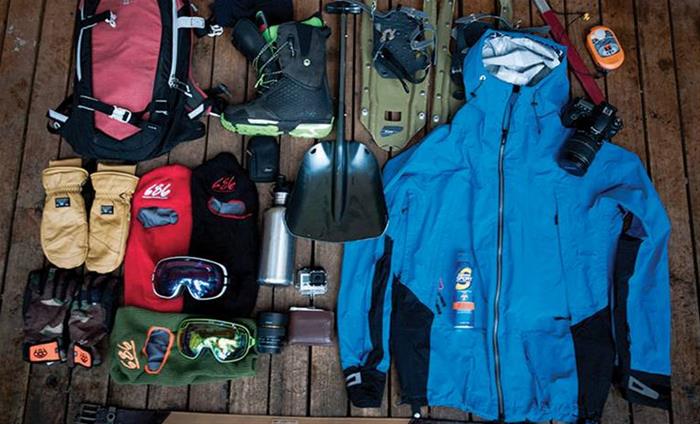 Balls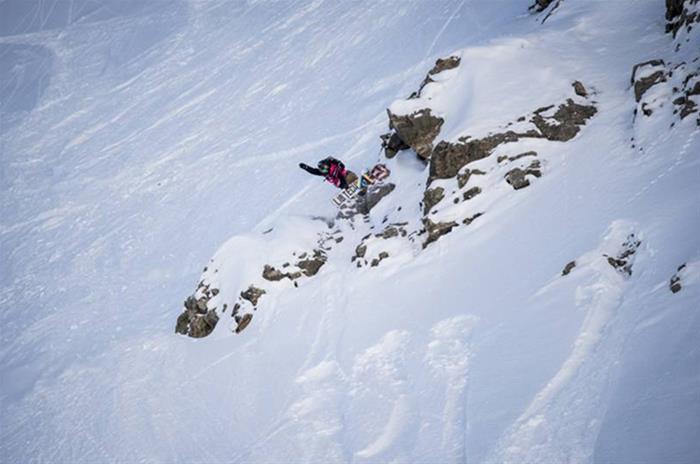 Big Mountain Freeride World Tour Champion, family man and all around cool dude-Sammy is a G. Our friends at TGR recently interviewed Sammy to see what he is up to.


Full Circle
October 27, 2014

We launched the Reclaim Project in 2013 with the intention to create a Full Circle process of Upcycling existing materials into one-of-kind garments. For each garment sold, we would donate one to someone in need. We went global with idea and it worked well. What fell short was that it was too difficult to adopt and easily continue this full circle process.
Veronika Scott had a similar idea in her neighborhood Detroit area, however she took it further. Rather than provide a temporary solution of an actual product, she found a way to bring the problem to the solution.

Denmark!
October 24, 2014
The Danes have it right. Good food, incredible design and now an igloo shaped sports center and skatepark?!
Danish architecture studio, Cebra was enlisted to create this public master piece. According to the firm "Every element and obstacle is designed for adaptive use so that new flows, rhythms and combinations can be explored and discovered over and over again." I would agree that nailed this one on the head
With the exception of this! Where the hell are all the skateboarders?
Happy Days
October 22, 2014

Sunday, Monday, Happy Days!

Turk also agrees…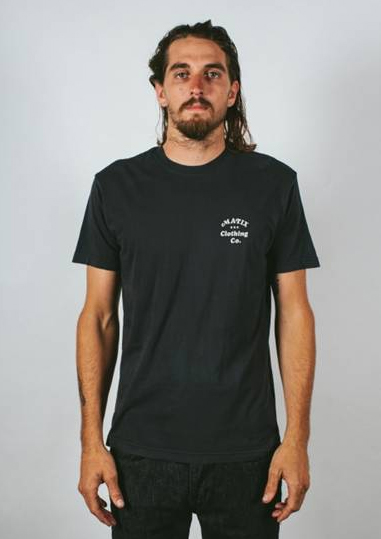 …that Happy Days are Beer Again!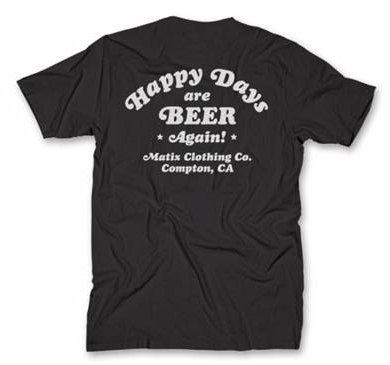 Great Concept, Bad Design
October 20, 2014
Any idea what this looks like?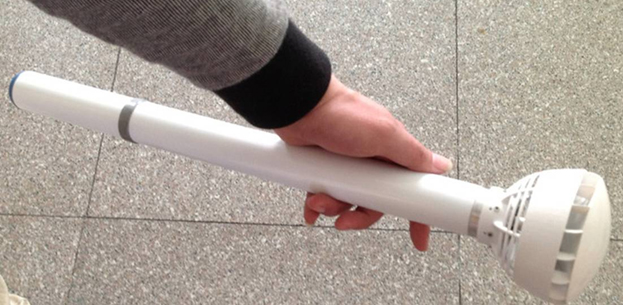 Maybe in 3D it looks better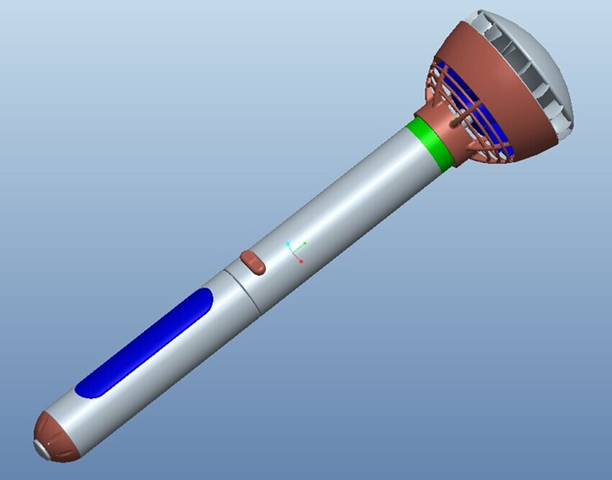 I love concepts that have the opportunity to disrupt an entire industry. The Air Umbrella might be a good example, but in my personal opinion, the design falls short.
Fight On
October 17, 2014
I'm back...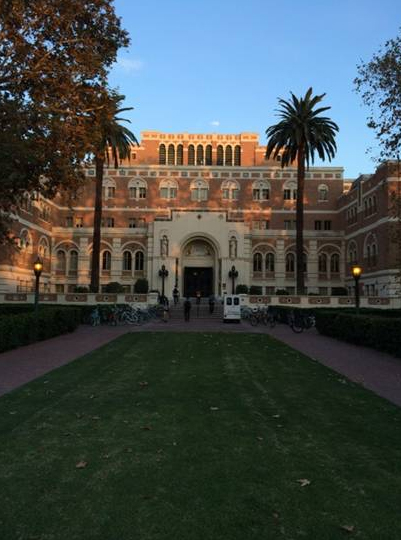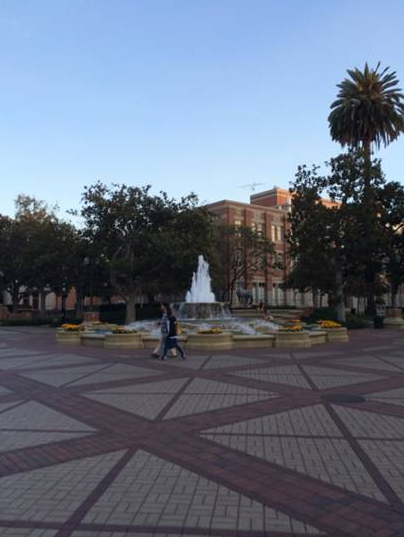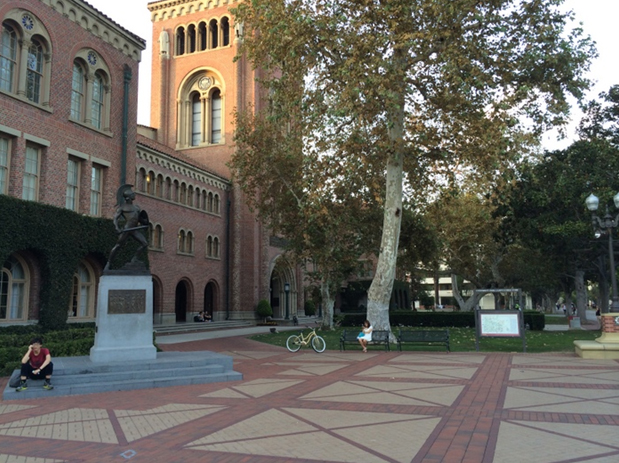 …to school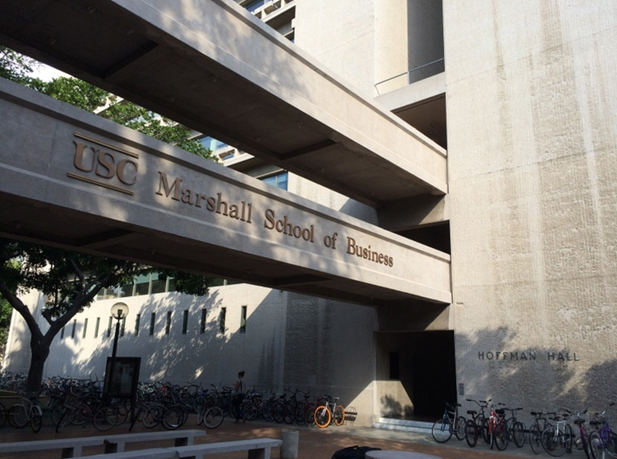 I didn't bring my bike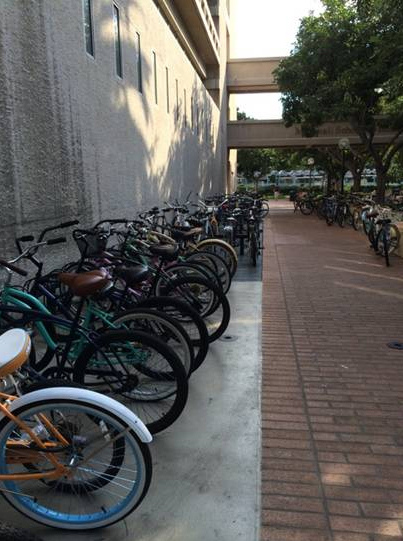 Nor did I bring my board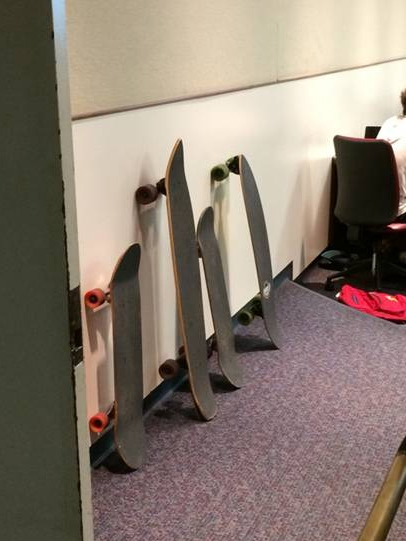 As many of you know, I started 686 as a college project while attending the University of Southern California. During the weekends I worked and shredded Big Bear and then powered it out at school midweek. I was busy but it was one of the best times in my life. About 7 years ago, I started to go back to USC and tell my story to the same biz class where I started. Each time I go back, its full circle to me and super stoked to be a part of someone's inspiration to do something they've only dreamed of doing. Back looking forward-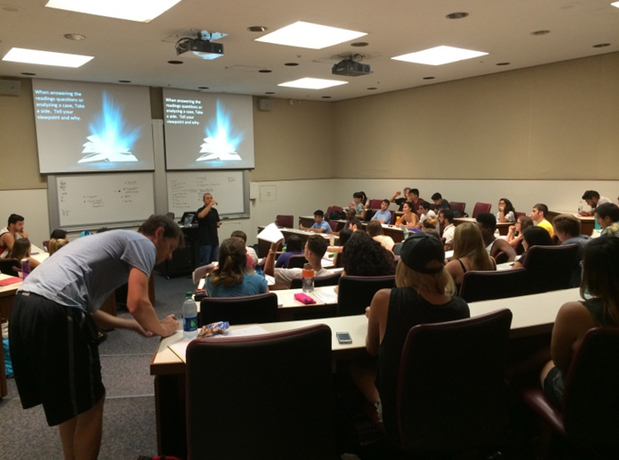 Front looking back-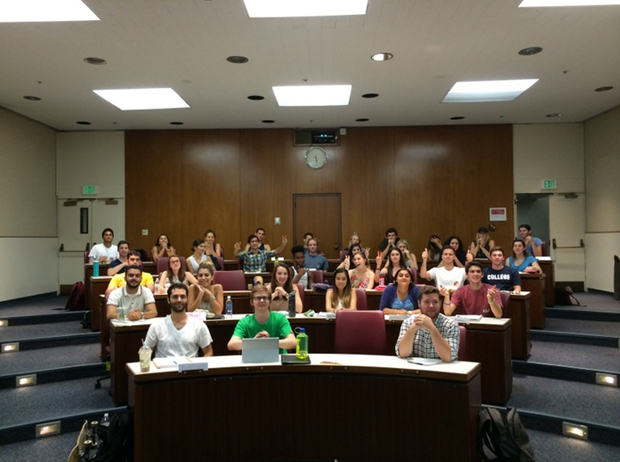 When I finished my little fireside chat, they all asked me to take a "selfie" - Well ok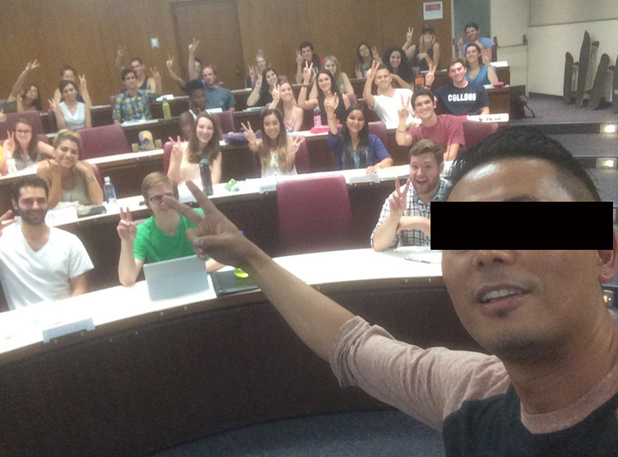 I don't know if they're more stoked to hear me or I'm to hear, talk and meet everyone else like this dude. He asked me if I knew what his "look" was inspired from and I said of course I do Kid N Play!
What further blows me away are the follow up letters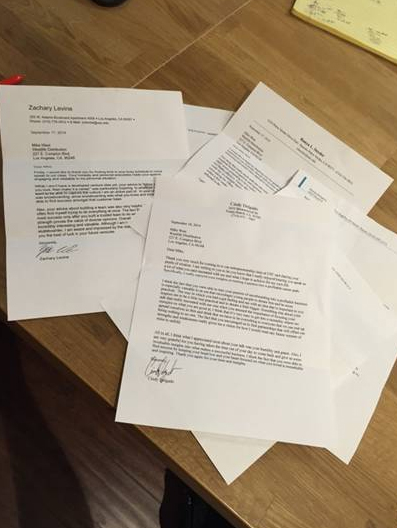 Thanks guys. I'm counting on you to be the next generation that show me what's up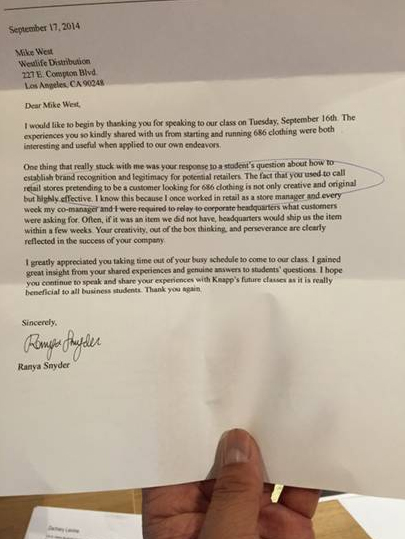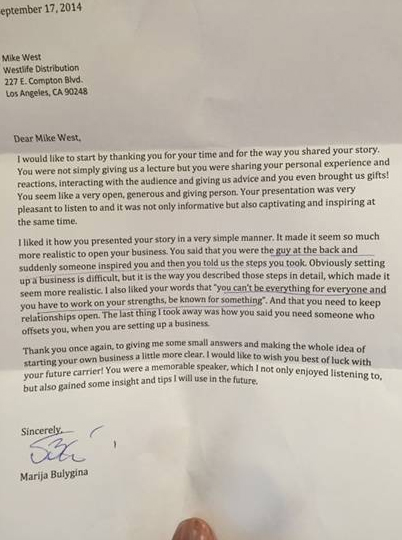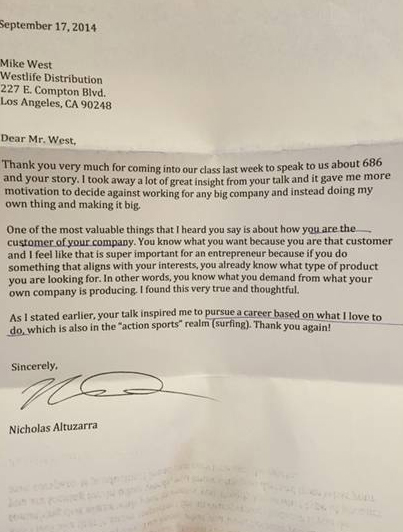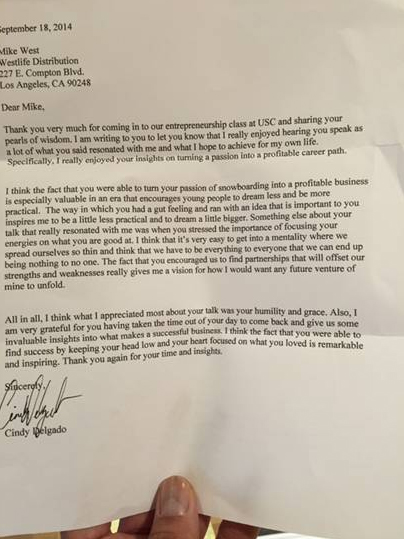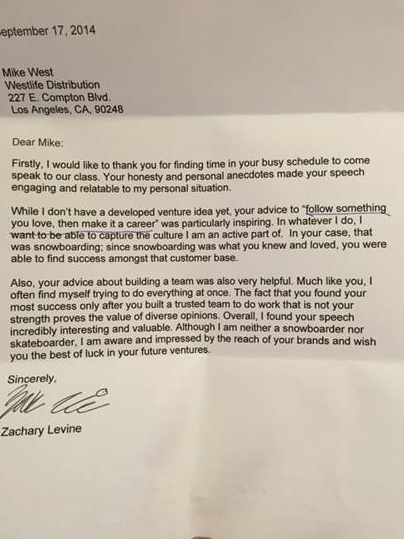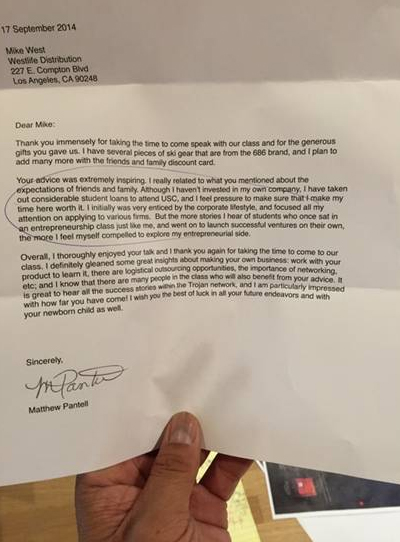 Cosmic Collection

October 15, 2014
Forest is Bright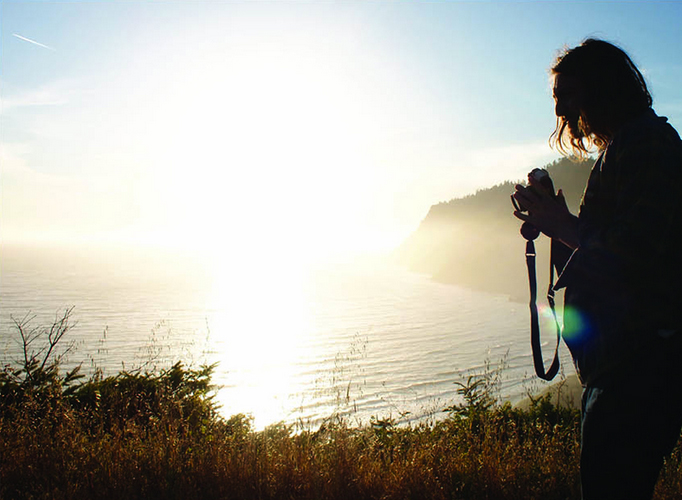 Forest is Happy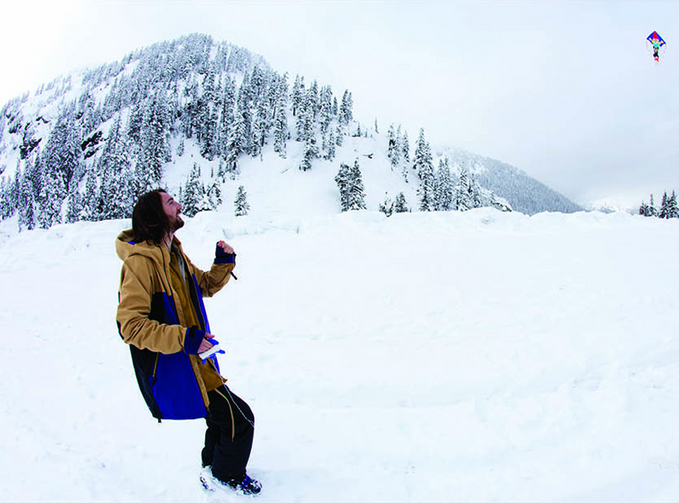 Forest is Trippy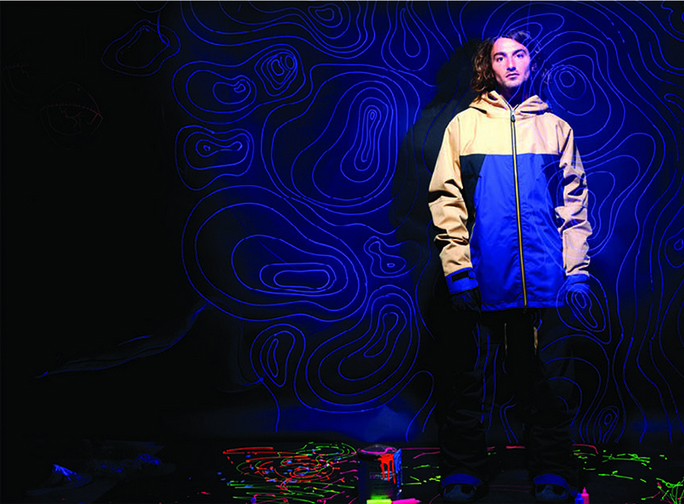 686 was built from the rider perspective. Everything we do takes into consideration what happens on the mountain and our team of athletes is at the forefront of this. Forest Bailey is one of the top shred monsters in the world so it was only natural we got together and did something legit. Introducing Forest's Cosmic Collection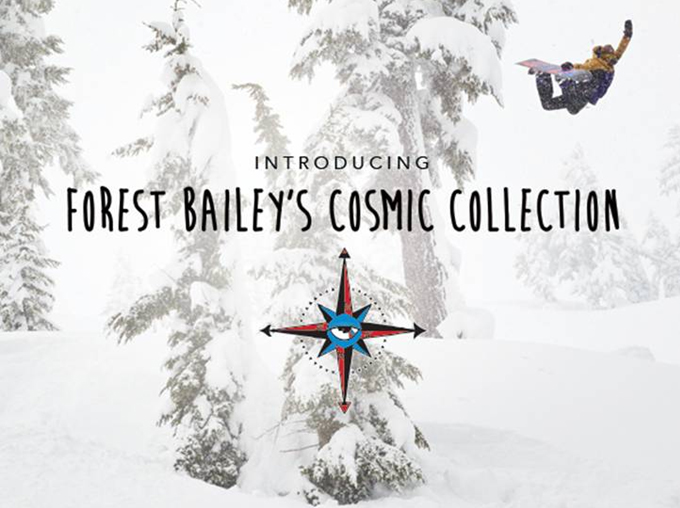 686 team captain, Pat and Forest getting all serious in the design labs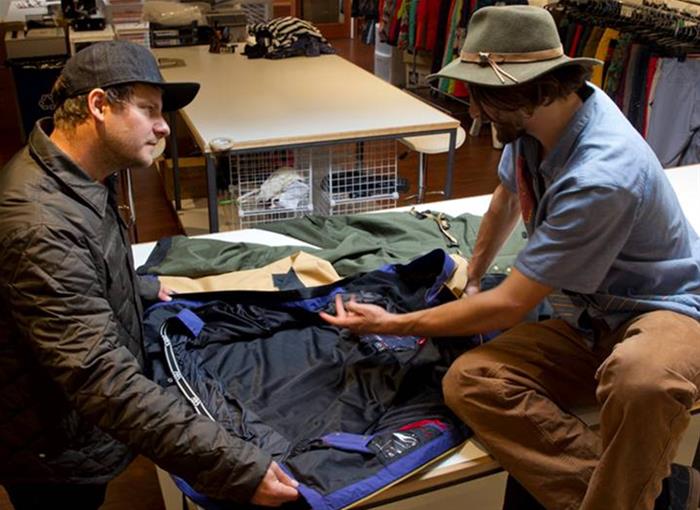 Check the press release:
LOS ANGELES (October 10, 2014) – 686 Technical Apparel safely returned today from a journey to the cosmos to announce the launch of Forest Bailey's signature Cosmic Collection. The Cosmic Collection landed safely from the innermost regions of Forest's creative brain and is now available from dealers worldwide.
After rising through the am and pro ranks with 686 over years, this is Forest's first signature collection with the brand. The Cosmic Collection, consisting of a highly waterproof and technical jacket and pants outfit designed towards backcountry riding, a less technical and more street styled jacket and overalls outfit, two color ways of mitts, a hooded flannel and a separate waterproof hood was 100% conceived and managed by Forest himself.
"686 gave me a chance to design outerwear that I actually want to wear. The Cosmic collection emerged…" explained Forest
"We've had the honor to work with some of the best athletes in the world but have never done anything like this before. There's only one Forest Bailey, and his Cosmic Collection has proven to be more successful (and weirder) than ever imagined," noted 686 Founder and current CEO, Mike West.
The Cosmic Collection has been a team favorite and can be seen on team riders in various video parts this season. The Cosmic concept will also be the centerpiece of a short film produced by 686 and created by Forest and 686 filmer Ian Post, debuting October 30 on snowboarder.com.
686 Team Manager, Patrick McCarthy, chimed in, "I have had the pleasure of knowing Forest Bailey for ten years now. When I first met him, he came straight from Vermont with a pencil thin mustache and more pure skill and talent than I had ever seen. He has taken the game over in his own way. His approach to life and snowboarding is something special, whether hitting huge jumps in the backcountry or camping along the coast, Forest always has the same carefree happy vibe. I'm so proud of my man Forest Bailey as he continues his rise into the Cosmos. I will always be down to ride co-pilot with you brother!"
Forest Bailey's Cosmic Collection is available worldwide from authorized 686 dealers and online.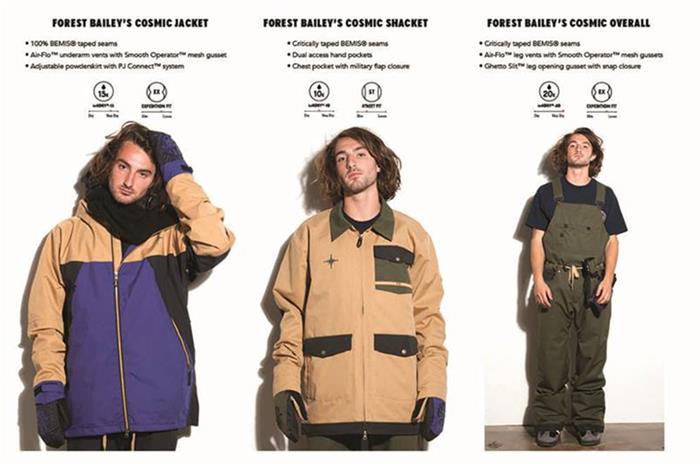 Mosh
October 13, 2014

It was about 6 years ago, I ran into Stefano Rosso from Diesel. We caught up and started discussing some cool things we could do together. Things paused for a few years and then I stopped by their offices near Montebelluna, Italy and then we rekindled the conversation. During this time, a lot of adjustments were going on at Diesel, including Stefano taking the CEO helm of the parent company, Only the Brave from his father, Renzo Rosso. (OTB also owns Maison Martin Margiela, Marni, Victor & Rolf and Diesel). Stefano was still into it and his brother, Andrea was running 55DSL so we got busy and prepped the collaboration. Together with Stefano, Andrea, Charla (head of Diesel Marketing) the Diesel design team, we develop something very different what we've all previously done. I wanted it to be "out there" and bring 55DSL's quirky and modern European streetstyle to American music culture. This eventually led to something loud, obnoxious and definitely unique. We worked with Vice out of London and they enlisted UK director Stephen Agnew to produce this raw uncut look at what the collaboration was all about. I fkn love this video:
If you like it as well, the collection is available at select Diesel stores around the globe. Check the collection here for MENS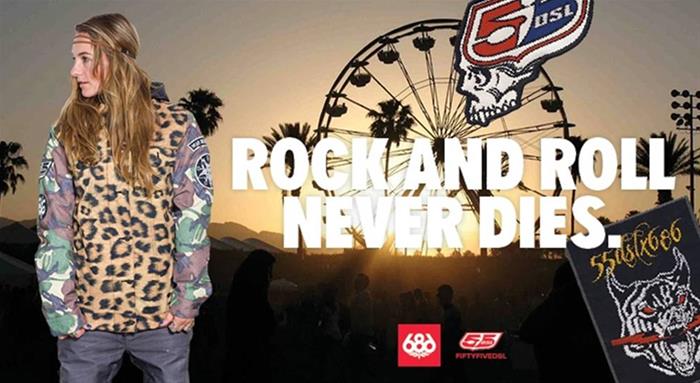 and WOMENS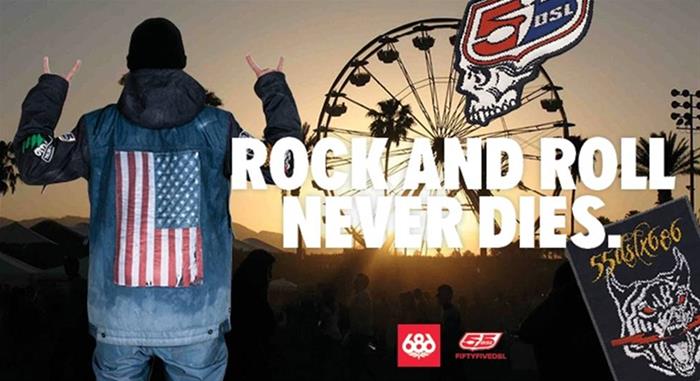 Welcome to Winter 2014/2015
October 10, 2014
Our friends at Hypebeast did a little mash on the new winter collection for Fall/Winter 2014. According to HB
"Longstanding mountain sports brand 686 returned to its home slopes to film its Fall/Winter 2014 lookbook. The prolific outerwear company towed its range of technical jackets, hoodies, and headwear to the peaks for a downhill powder expedition, having professional riders test the collection in its intended cold climate. Hallmark technologies applied here include an update to 686's super-slick GLCR collection that combines Toray® and InfiDRY® waterproof membranes for supreme dryness and breathability. No matter the collection though, each piece is thoughtfully done up in high-visibility colors and crafted for maximum durability. Enjoy this lookbook above and head to 686's to cop your favorites ahead of slope season."
The Hustle
October 8, 2014

Last week, I received a text from homie, Levi Maestro (Becomb, Stroshop, Maestro Knows) to roll through his new studio. He's recently finished his think tank studio in the South Bay of LA. I'm born and raised in the South Bay and when Levi told me last year he was setting up shop in this sleepy beach town, I was surprised he picked a place off the normal Venice/DTLA/Hollywood/Fairfax/La Brea grid. Levi has always done his own thing and this is just another example of what sets him apart. Don't expect a mass opening or mega blog post, Levi wants to keep his own private Idaho. Come inside and check the place out, starting with his office
Hand collected by Levi and friends
Made in USA by Levi blood, sweat and tears
So Cal
Flyer!
Coming soon
The Hustle is 24/7
Living
Big Ups homeboy
The Brief
October 6, 2014
It's been said that the deciding factor of a project succeeding or failing, depends on the quality of the "brief." In the creative world, its often misinterpreted, but everyone definitely has their opinion on it. According to Tom Bassett of Bassett & Partners, he wanted to go deeper and find out how some of the world's best used the brief. Iconic creative like Frank Gehry, Yves Behar, John Jay and others tell their story.

Briefly from Bassett & Partners on Vimeo.
The Octagon
October 2, 2014
The eagle has landed (in my office)
The Octagon?
No, it's Warsteiner's latest art drop with Fafi, D Face, K Lyons, Ron English, JJean and Roids. The presentation and packaging is on point!
Welcome
The collection
Ron!
My personal favorite by James Jean
Carnivores
October 1, 2014

Whenever I get the chance to head to the Bowl in Hollywood, I jump on it. The place is magical and one of the best open air venues around. Besides the stacked parking chaos, this place is rad. A few weeks ago, I got the invite from our friends at LP that the Carnivores tour was coming to town and here I am. This dude look familiar
Pick up for 2
LA people x Cars is a dangerous thing
The calm before the storm
Merch Merch Merch
View from the front
View from behind
LP in LA
The man of many talents
Goods times fellas
View Previous Post & Comments:

September 2014
August 2014
July 2014
June 2014
May 2014
April 2014
March 2014
February 2014
January 2014
December 2013
November 2013
October 2013
September 2013
August 2013
July 2013
June 2013
May 2013

---