Back to News
Pure Fix Cycles - Interview with Jackson Lynch
October 13, 2014
Pure Fix Cycles is a retailer, manufacturer and distributor of fixed gear cycles based out of Los Angeles, California. The Pure Fix mission is simple: cycling at its purest, and the company name captures that. They believe in quality-built products, efficiency before design, and unbeatable price tags. Recently they brought Jackson Lynch to the Pure Fix Cycles team as Director of Marketing and Brand Strategy, a newly created role to help position the company as a lifestyle brand.

In an interview with Bicycle Retailer, "Jackson's breadth of experiences inside and outside the cycling industry adds both leadership and authenticity to our brands. His understanding of how to communicate to and reach a variety of audiences makes him a huge asset," said Pure Fix Cycles co-founder Michael Fishman. "We couldn't be any happier to have Jackson on board."

We caught up with Jackson and he gave us the low down on the company.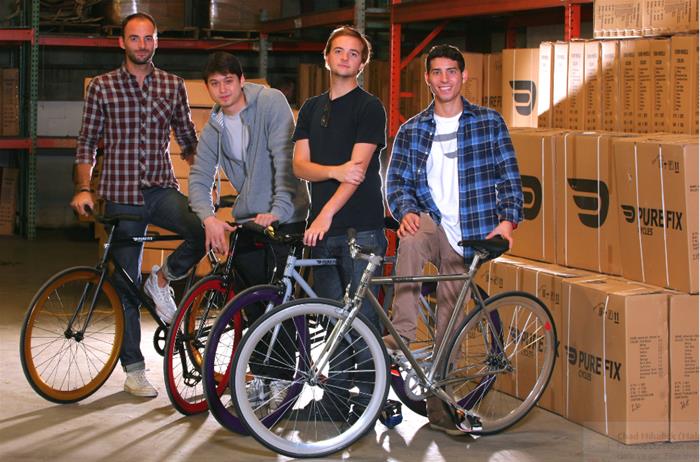 What is the story with Pure Fix - are you considered a retailer, manufacturer or distributor? What exactly do you guys do?

We're designers, distributors, curators and retailers. We've built our business by focusing on what people want and developing cycling products that meet those needs at reasonable price points without compromising on quality.

How has the cycling industry, consumers and the media responded to Pure Fix since launching in 2010?

Thankfully we've had nothing but positive response to Pure Fix Cycles and now Pure City Cycles, our lifestyle commuter and leisure line. Our vision from the very beginning has been to encourage more people to ride bikes because life at the pace of two wheels is a much richer experience.


Have the past four or five years been successful for Pure Fix in terms of establishing the brand and experiencing growth and expansion? If so, how was this accomplished?

We've been in business for less that four years and we've experienced remarkable growth and profitability from the beginning.

How will you continue to expand the brand in the coming years?

Our vision and focus has always been on developing, marketing and servicing great products at great prices without compromise, while delivering great customer service from the first moment anyone encounters us. We know that if we keep our sights trained on delivering outstanding end-to-end service with the customer front of mind, we'll continue to be successful.

People are free to choose any bike, any brand or any accessory and we're committed to focusing on people's inspirations, desires and needs. We're working very hard to communicate the fun, utility and beauty of cycling AND to earn and maintain the public's trust in our vision and the products we deliver.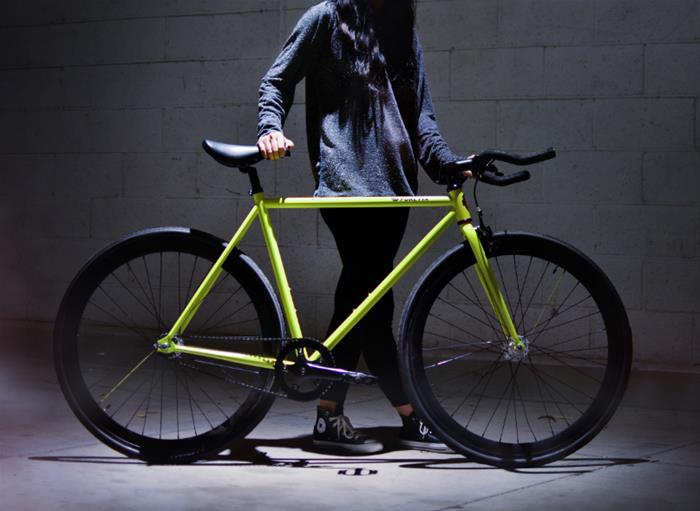 Where do you see room for growth in the operations of the business? An expanded product-line, increased production, etc?

At our age, there's head room everywhere we turn.

What is the biggest challenge for Pure Fix as you look toward the future?

We're very fortunate; our biggest challenge at the moment is being able to keep up with demand.

Is Pure Fix currently hiring?

We're growing quickly and always looking for talented, motivated, likeminded people.

Must you ride to work at Pure Fix?

No, it's not required, but it's pretty contagious around here.

What is the culture like at Pure Fix and can you describe the company's office space and warehouse? What is a day-in-the-life like at Pure Fix?

We have a very open, friendly, hard working staff. Because we're growing so quickly our offices seem to be in a constant state of flux. A day-in-the-life here is pretty dynamic. There is a lot of movement, collaboration, cross-pollination, idea sharing, laughter plus a lot of just plain ol' hard work.

What is the best thing about working at Pure Fix?

The best thing about working at Pure Fix is definitely the people. It's such a great group of passionate, inspired individuals who are totally "down" for the Pure Fix cause.
---