Back to News
+swappow - Interview with Joe Dunnigan
October 20, 2014
+swappow is an online community for those involved with the Action Sports industry
(and those wanting to be involved!)

to buy, sell, trade, donate, or lend equipment to others. Being the only platform of its kind, one of +swappow's goals is to connect people while reducing both financial and environmental waste. Another goal: the company strives to have at least 10 million kids riding or rolling by 2018.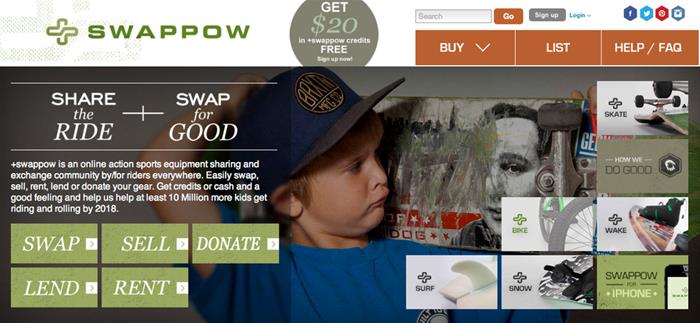 One question that many people have for +swappow is, "Why Action Sports?" The +swappow team lays it down beautifully: "Action Sports are not cheap though, as we all know. The cost of keeping us riding, rolling, surfing and skating takes a toll on all of us and a lot of people just can't participate because it's too expensive. +swappow exists for this reason: to make it easy and affordable to pull value out of old goods that might otherwise be worthless to you, and to make quality products affordable and available to all."

We had a few more questions for Joe Dunnigan, founder of +swappow, and here's what he had to say.

What was the initial inspiration in launching +swappow?

The spark for this goes back many years for me, but there are 14 adopted kids who live across the street from our house and they are in my garage all the time borrowing stuff because there is no way their parents can afford to keep them all riding/rolling, etc…. They are rad kids and all deserve to be active and healthy and passionate about something. They inspired the idea. I saved up for over a year for my first skateboard in 1976 and it changed my life. I want us all to work together to help change theirs.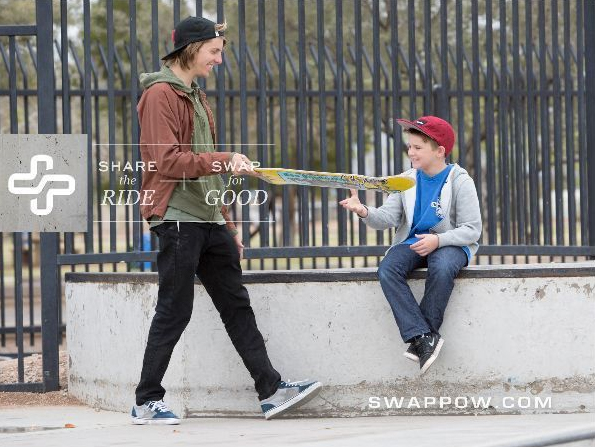 Who was involved in making +swappow a reality and who is currently running the show?

Myself and my co founder/CTO, Esteban Morales started +swappow. Esteban is a Stanford educated computer engineer and he made my vision possible. He's a really smart guy. I run things day-to-day. We are small today in terms of operations, but there are over 30 smart and committed people who contribute in a variety of ways who are popping in and out on an as needed basis to help make it all possible.

Can you speak on the mission stated on the website; can you share both the short-term and long-term vision for making it happen?
Short term we really just need to let people know we exist and why we exist and we need to deliver on the promise of the platform – ie…bring people together to share and exchange equipment, apparel, footwear and accessories with each other in a trusted and community focused setting. We want them to go download the app and then clean out their garages and storage units and post it all up so other people can have access to it. They can make money and feel good about doing it knowing they are helping kids and helping the industry.

Longer term we really want the industry to treat +swappow as its own marketplace. We want retailers, reps, riders, action sports not for profits, etc…to look to our platform to help them monetize their old product in some traditional ways as well as some new ways. We are trying to open up a new price point for all of the kids who are priced out of participating today. We want the industry to use us before Craigslist and eBay and view us as their own secondary marketplace where they can be proud to support versus embarrassed to be present on.

Are there similar sharing and exchange communities existing in other industries, like cycling or outdoor, that you modeled +swappow on?

No. Most of what we do exists in bits and pieces elsewhere, but no one is taking the same hybrid marketplace/sharing site approach that we are today. We allow all of us to buy, sell, rent, lend or donate old product locally, domestically and internationally. When I talk about being a hybrid, what I mean is that we are both a marketplace (a blend of Craigslist and eBay) in that consumers, manufacturers and retailers, etc… can sell and buy stuff on the site. At the same time, we are a Peer to Peer Sharing site (like AirBnB or couchsurfing.com) because, using the web or mobile app, users can but exclusively focused on action sports.

What has been the reaction over the past few months?

The reaction over the past 3 years since we started talking about it and working on it has been consistently and almost entirely positive. We've spent no marketing money during our initial BETA launch and we've been happy to see so many people visiting the site and engaging with us either through app downloads, product listings and transactions.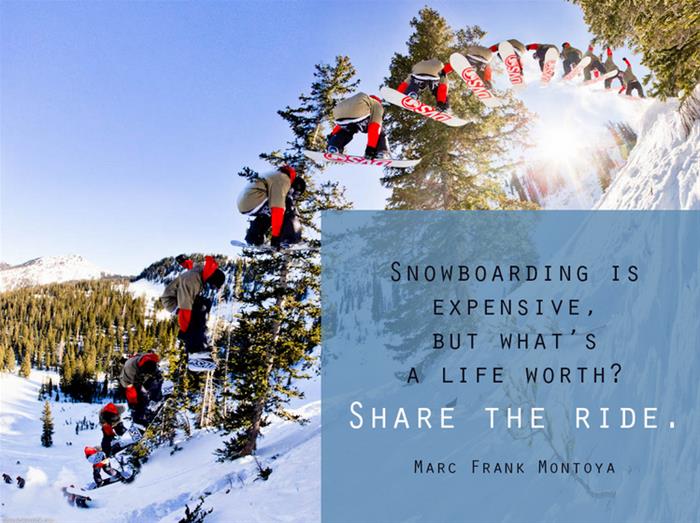 How many users are currently on +swappow?
I will be really vague and say that we are over 1000 and still under 1 Million users. Ha. We are stoked on the early reaction with thousands who have been to the site from over 55 countries.

Who is your main completion?

We clearly compete with eBay and Craigslist as well as everywhere else that old product is currently stupor sitting and lives….garages, closets, attics, storage sheds, retailer back stock rooms, manufacturer's warehouses, thrift stores, garage sales, etc…We have made a focused platform that makes it easier and safer to buy/sell/rent/lend or donate this old product in a company that is dedicated to kids and to our industry.

What has been most popular item being swapped on the site?

Hard goods including autographed pro's product has sold really well.

Where do you see room for growth?
We see extension in to complimentary categories where action sports people naturally crossover to. We are looking at, and intend to add, Moto and Outdoor/Adventure in the next few months to coincide with the launch of our fully functional mobile app.

What has been the biggest challenge for you and the team in launching an online actions sports equipment share and exchange program and community?

Things have all fallen in to place really naturally in a lot of ways, which makes us feel good that something is right, but it's certainly been a challenge to conceive of, design and develop and get the mobile and web platform functioning as well as it is today. It's still far from perfect, but we are working hard on it daily.

What has been the most rewarding aspect of launching +swappow?

The simple thought of the kid opening the box and getting riding/rolling for the first time is what keeps us plugging away daily. We are a really young business with a huge vision and a lot of work ahead of us, but it's this picture that keeps us moving forward.

---