Back to News
Crowd-Funded | Archives November 2014
November 5, 2014
Malakye's Crowd-Funded blog tracks the newest, most relevant and compelling crowd funding campaigns of companies which are involved in the industries served by Malakye.

Apex Wallets
November 16, 2014

What: Apex Wallets
Why: For a slim, minimal, wallet featuring a quick-draw thumb-slot and RFID protection. 100% Made in the USA.
When: November 5-December 15
Where: Apex Wallets on Kickstarter
Funding Goal: $13,000
"The Apex Wallet is precision machined from a solid block of aircraft-grade aluminum. Built upon the efficient design principles of its predecessor The SLIMplistic, The Apex features our QuickSwipe thumb slot and holds up to seven cards, plus cash."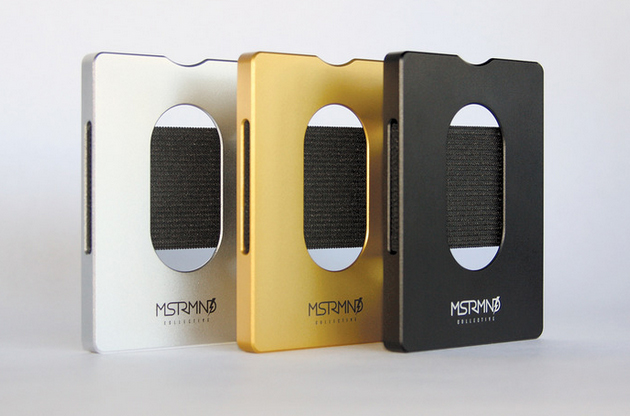 "With fully functional prototypes in-hand, and heavy investment in design and tooling/machining costs, we have taken The Apex as far as we can on our own. Now we turn to you, our fellow Kickstarters, to successfully fund the next generation of MSTRMND Collective wallets."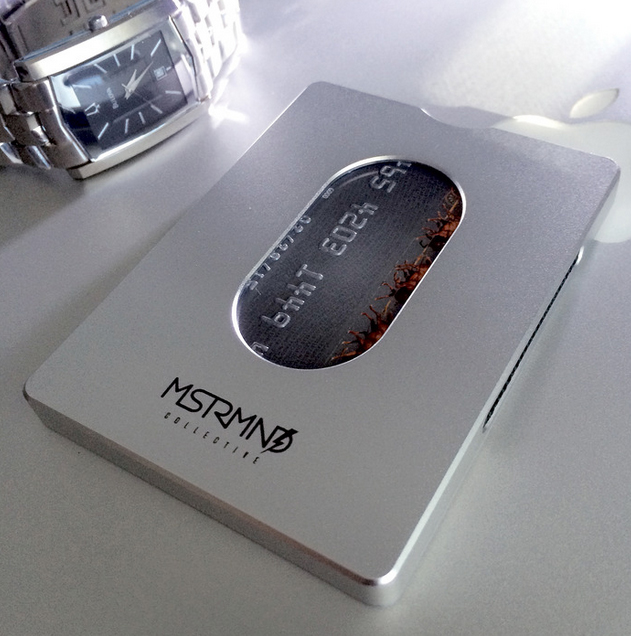 Love the Apex Aluminum Wallet? Help get it into production! >>> CONTRIBUTE NOW!


Riverbend Cycles
November 19, 2014

What: Riverbend Cycles
Why: To bring a premier bicycle shop to the metro Philly area and help spread the sport of cycling.
When: October 21-November 21
Where: Riverbend Cycles on Kickstarter
Funding Goal: $5,000
"My goal is to design the best bike shop in the world. I don't mean the biggest, or the one with the most expensive stuff, or the most exclusive. I mean the best. What the "best" means to me is the most inviting, friendly, and knowledgeable staff, the highest quality products at a fair price and a place that is not just a store but a community hub; a place where cyclists and passersby can feel welcome." -Mark Vaughn

Want to help Mark accomplish his goal? Help bring Riverbend Cycles to Philly! >>> CONTRIBUTE NOW!


Bethany Hamilton - Surfs Like a Girl
November 12, 2014

What: Bethany Hamilton - Surfs Like a Girl
Why: The untold story of Bethany Hamilton and her relentless progression as one of the leading professional female surfers of our time.
When: November 5-December 5
Where: Bethany Hamilton on Kickstarter
Funding Goal: $60,000



PART ONE:
Part one is an adrenalin-pumping and compelling technical sports performance film that showcases Bethany's precision skill and passion for navigating some of the best reef breaks and big waves around the globe. Many people know Bethany for her incredible recovery from a tiger shark attack ten years ago in Hawaii and for her philanthropic efforts and motivational speaking events worldwide, but first and foremost she is a professional surfer - and one of the best in the world. Part one is full of surprises and we guarantee that your heart will be racing and that you will not be disappointed!
PART TWO:
Part Two is a documentary that charts Bethany's journey from pre-shark attack days to her pro-surfing life today. This section is about creating a personal relationship with our audience and taking them behind the scenes and into her private life - emotionally, spiritually and physically. An intimate video portrait that reveals a side of Bethany that you have never seen before. Bethany wanted to show her athleticism and technical ability on the waves but also to create a bond with viewers that would encourage them to fiercely pursue their dreams and kick bootie in the water, on the court, in the classroom or wherever their passion takes them.
Want to support filmmaker Aaron Lieber? Help Bring 'Surfs Like a Girl' to the big screen! >>> CONTRIBUTE NOW!

Clean Trails
November 5, 2014
What: Clean Trails - It's time to clean up the trails
Why: Reduce trail and other litter by 95%
When: October 15-November 15
Where: Clean Trails on Kickstarter
Funding Goal: $10,000


"Our goal is to produce 2000 pairs of Litter Getters™. With Litter Getters™ being used on trails across the country, our trails will be cleaner, happier places."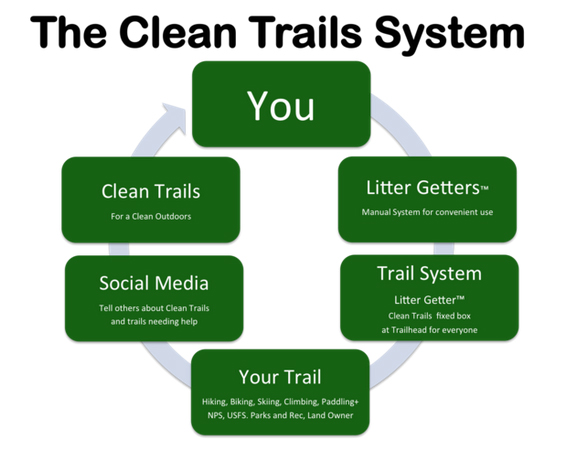 Want to support the Clean Trails team? Help reduce litter! >>> CONTRIBUTE NOW!
---