BACK TO NEWS
B$Z: Remedy Communications Selected by Ridgemont Outfitters to Lead PR Efforts
Ridgemont Outfitters (www.ridgemontoutfitters.com) has chosen Remedy Communications (www.remedypr.com) to provide public relations support as the brand expands its presence across the U.S. Founded by skateboard industry veterans Stacy Lowery and Alex Hall, Ridgemont offers a unique take on outdoor footwear that juxtaposes modern design elements with the technical features typically found in approach-style hikers. The result is a footwear collection that performs great in the outdoors, but also blends in nicely when the trail ends and civilization begins.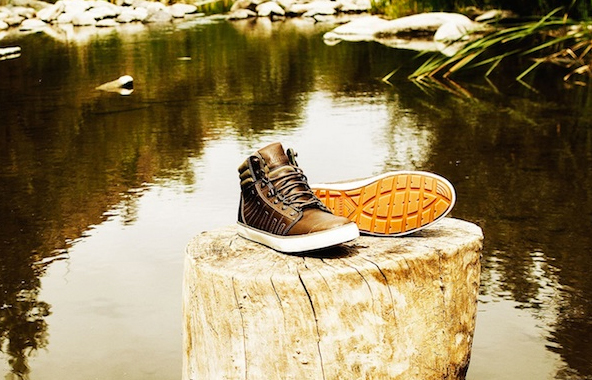 The collective Remedy team has a deep history in skate and casual footwear, along with previous work helping surf, snow and other outdoor brands broaden their exposure through PR and social media. Rather than rely on their existing relationships and media lists, the crew at Remedy prides itself on creative outreach with programs tailored to secure the best possible exposure for the brands it works with.
"Remedy came highly recommended and we felt that their experience in skate, the outdoors and footwear would be a good fit as we pioneer this new category," commented Alex Hall, president of Ridgemont Outfitters.
While new to market, media interest has included a range of tier-A publications, including some of the biggest names in outdoor media and globally recognized tastemaker sites.
"Ridgemont's collection of footwear is both understated and distinctive at the same time. They have the technical features you'd expect in a light hiker, but they also won't leave you looking like a kook when you head from the trail back into town," commented Bill Byrne, director at Remedy Communications. "It's rare in PR that you get to be a part of a brand almost at the start and we're excited to be a part of the collective Ridgemont team as they move forward."
---