BACK TO NEWS
Industrial Profile
11/10/2014
Danny Evans, Lifestyle Marketing and Athlete Relations at Ethika
The action sports industry attracts many people, and that was no different for Danny Evans. By combining a lot of hard work with an opportunity in front of him, Danny earned himself a place at Ethika, a popular underwear brand within the industry. Now as the Lifestyle Marketing/Athlete Relations guy, Danny has seen the company grow from the ground up and has become friends with some pretty rad people along the way. We found out the recipe for Danny's secret sauce and have it for you here.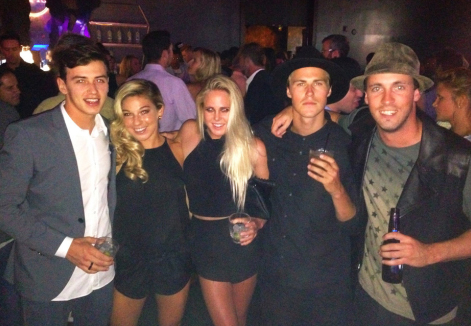 Left to right: Mark McMorris, Coco Ho, Laura Enever, Stale Sandbech, Danny Evans


How has capitalizing on your passion helped shape your career?
You tend to learn a lot about the things you are passionate about in life. If you can find a career that ties into whatever passion that may be, I think it gives you a head start because you already know so much about that career before you technically start. I think passion can replace formal education in a lot of ways. You are way more willing to spend the extra time to make yourself a master of your craft.
How did you meet Malcolm McCassy and how did Ethika come about?
I was a sophmore in college and Malcolm and I were acquaintances. I was working in the action sports world at the retail level, so I would run into Malcolm at parties and video premieres and things like that. I found out that he was starting this company with Ryan Sheckler and Travis Pastrana called Ethika. At first, I didn't even know it was underwear because all I saw was stickers. I pretty much begged him to let me work for him. I told him I would do ANYTHING. So basically I just started showing up at his house everyday and things just kind of clicked. Soon after, the Ethika website was launched and we started selling underwear out of his garage. Linking up with Malcolm was pretty much the coolest thing ever. He has taught me a lot.

What has been the best thing about being "a big part of a small company?"
Just being involved in all departments of the brand. Malcolm and I are both marketing people, but when it was just us running the brand out of his house, it forced us to learn about production, customer service, sales, shipping, filing for trademarks, etc… I was able to learn the basics of how a business runs as a whole. Now that we have an office with people who are experts in their respective fields, it helps me understand everyone else's job. It definitely helps to understand how the entire machine works instead of just one part. For example, when I think of a marketing idea to do with one of our athletes or artists, I also think of how design, production, and sales will be affected by it.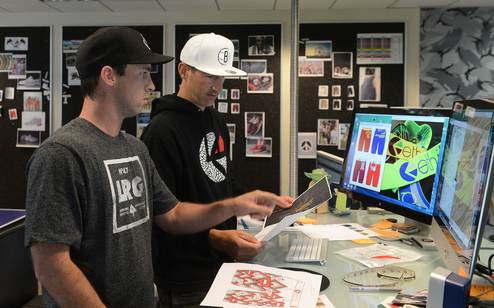 What has been the biggest challenge when it comes to marketing underwear?
Everything haha. It's a small category that really isn't visible. Just getting people to see it on our athletes and artists is a challenge. Choosing the right imagery that isn't corny or weird for the athlete is hard. Underwear has always been a topic that people are uncomfortable talking about and we are trying to change that. The same things that are challenges make it fun though. We don't take ourselves too seriously. For example, we are just about to launch our "Morning Wood: Rise and Shine" collection. I feel like we are making underwear fun and are true leaders and innovators in the category. People are now noticing and following what we are doing and that's pretty cool.
When did you pick up photography and how has it helped your career?
I bought my first camera when I graduated high school and basically just taught myself with the help of some friends of mine who were photographers already. I always knew I wanted to work in action sports, but I also knew how hard of an industry it was to break into. I wanted to give myself as much of an advantage over others as possible, so I learned to do a bunch of different things from taking photos to announcing and hosting events. Photography has given me a reason to walk through a lot of doors that I might not have been able. It's also allowed me more opportunities to work closely with athletes and artists which has been a ton of fun. I've never considered myself a "professional" photographer, which keeps it fun for me.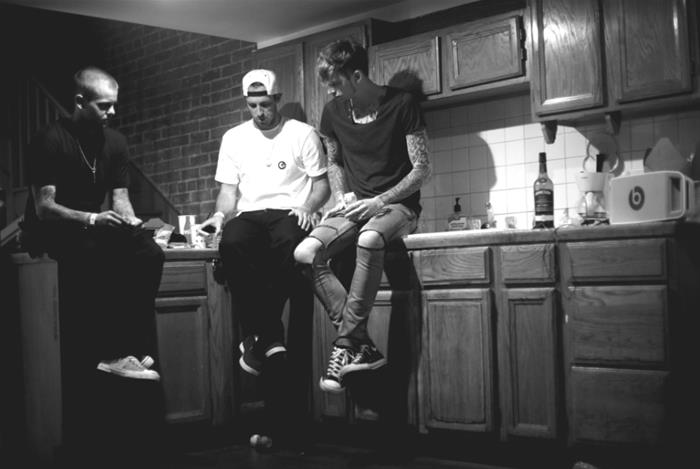 Where has been the coolest place photography has taken you?
I've went on a few international trips with Scott Sepkovic to shoot photos. European Winter X-Games in France and Motocross of Nations in Belgium have probably been the coolest. Scott and I had the best steak dinners of my life in France haha.
You began your career with Ethika. How has your career changed in the past 5 years and what do you foresee for the next 5 years?
It has changed soooo much in the last five years. Five years ago I was doing a lot of freelance work for a number of different companies just so I could make money while we were trying to get Ethika going. Now I'm just full time here and focused on working with an amazing team to grow the brand. We have some pretty exciting plans for the future. If everything goes well, the next 5 years will be a crucial growth period for the brand so that will take up 100% of my focus.
What is your best advice for people looking to work in your profession in the action sports industry?
Start as young as possible (I started in retail at 14) because it's hard. Everybody wants a "fun" job so just figure out how to give yourself an edge over everyone else. Something that makes you unique. Also, be open to random opportunities. Ten years ago I would have never thought I would be working for an underwear company, but here I am. It was the door into the industry that opened for me so I didn't hesitate to walk through it.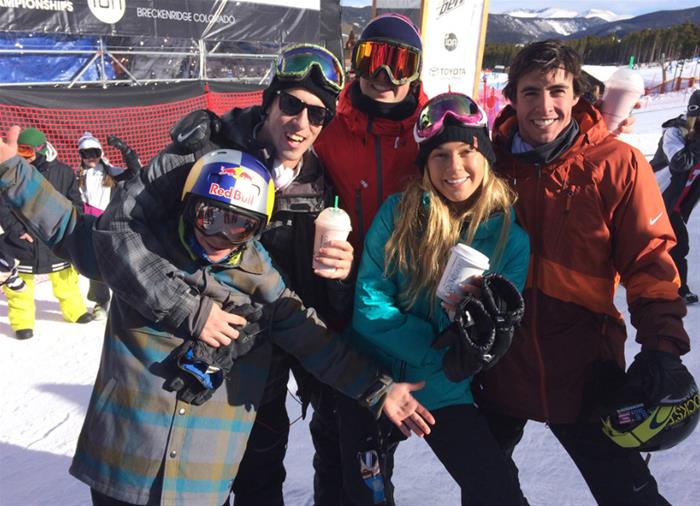 Who is your biggest professional influence and why?
There are so many for me. The athletes and music artists I get to work with everyday are for sure. I always tell them that too. Surrounding myself with successful people makes me want to be successful. Also, our creative director Mitchell Bailey is a HUGE influence for me. I sit next to him here at the office and he is a genius. The ideas and designs that come out of his head inspire me so much.
---