Back to News
B$Z: FLY Riders Deliver Down Under in Aussie SX Series
November 14, 2014
The 2015 Australian Supercross season has come to close and FLY Racing team riders delivered outstanding results in both the SX1 and SX2 classes. Penrite Honda Racing team rider Gavin Faith returned to defend his SX2 title and did just that, capitalizing on a second place finish at the final round to clinch the SX2 title for the second straight time.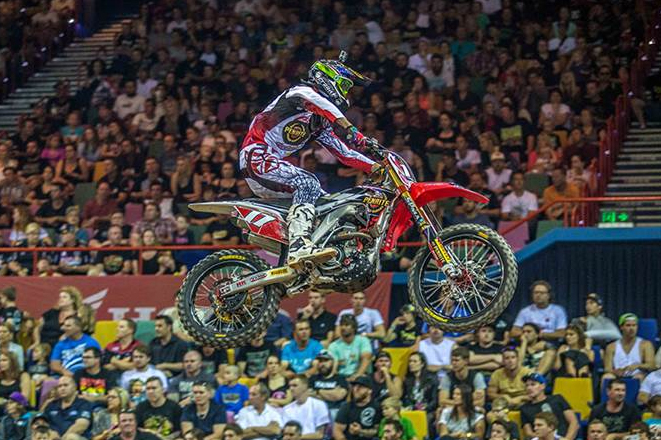 In the SX1 class, NPS Monster Kawasaki rider Adam Monea put together and incredible season to finish out the year second in the SX1 title chase. "The result is a real credit to Adam. He showed a lot of skill and experience for somebody who hasn't raced SX for four years. We're very pleased to finish this series on the podium ….," said NPS Monster Energy Kawasaki Race Team manager, Troy Carroll.
Congratulations and well wishes go out to Jay Marmont for an outstanding racing career. The eight-time Australian champion, and Penrite Honda Racing team rider, has confirmed his retirement from racing after finishing ninth place in the SX1 series. "That definitely wasn't the way I wanted to bow out," Marmont said. "It was an up and down night but that is just the way it goes. It is confirmed that I am retiring but I will not be leaving the sport all together."
To browse FLY Racing's full line-up of professional motocross equipment and casual wear, visit www.flyracing.com.
---