Back to News
B$Z: Active Ride Shop Issues Jamie Thomas Signature Revolt Jean
November 24, 2014
Have you ever worn the same pair of jeans everyday for years because they were irreplaceable? That's exactly what Jamie Thomas did with a pair of Active's Made in the USA Revolt Jeans, and today Active is reissuing this style as Jamie's signature jean. Watch the video to hear the story from Jamie firsthand:

"Five years ago I got a pair of Active's made in the USA jeans. I've worn them every day since; they've been patched and sewn back together. They're the best denim I've ever had, so Active re-issued them as my signature jean." – Jamie Thomas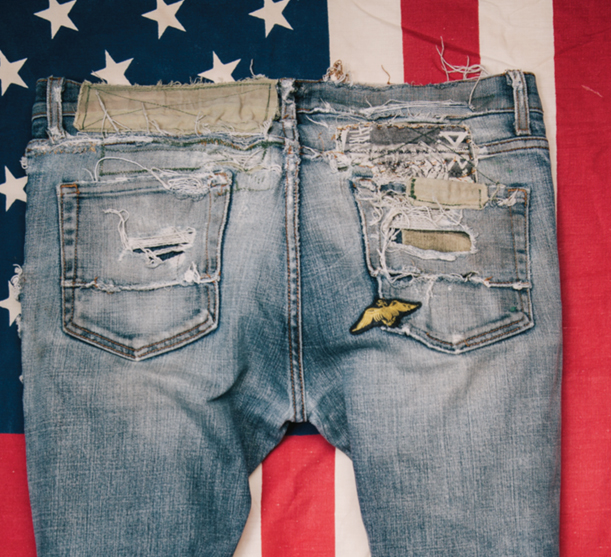 Jamie Thomas' Original Revolt Denim that stood the test of time.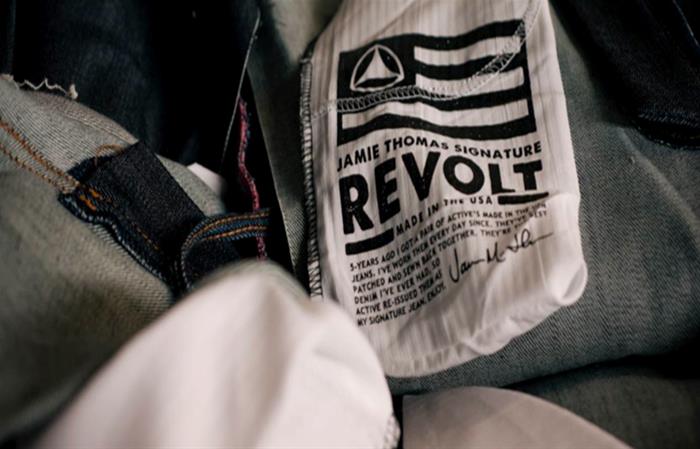 The incredibly durable Jamie Thomas Signature Revolt is made for skateboarding, and perfect for all the other adventures of everyday life. They are 12 oz ring spun dark indigo slub denim that is 98% cotton with 2% stretch.
A skateboarder that needs no introduction, Jamie Thomas has too many video parts to list here… From Welcome to Hell, Thrill of It All and Misled Youth, to Road Less Traveled and Cold War, Jamie Thomas has been raising the bar since the early 90s and is one of the most influential street skaters of all time. As the founder of Zero Skateboards and Fallen Footwear, The Chief has inspired, created and devoted himself to skateboarding with relentless passion.
Limited to 350 pairs, Jaime Thomas' Revolt jeans are now available at Active Ride Shop stores and www.activerideshop.com.
---