Back to News
B$Z: Bellroy Release a Weatherproof Wallet That Fits Your Phone
December 5, 2014
The new Elements Phone Pocket is the latest evolution from carry specialist Bellroy. An addition to their Elements Range, which protects your pocket essentials from rain, sand, grit and snow, the wallet answers feedback from customers who asked for an option to also shelter their lifeline to the social world.
Ideal for those who like to keep their essentials together, the Elements Phone Pocket is made from all-weather leather and a water-resistant zip, which means your valuables will remain protected from any sudden downpours, or other elemental surprises. Internal organization helps segment your iPhone, cash, cards, a key and more, avoiding the awkward rummaging around that comes with other all-in-one wallets. The style comes in sizes for both the iPhone 5 and iPhone 6. Available in all good Bellroy stockists worldwide.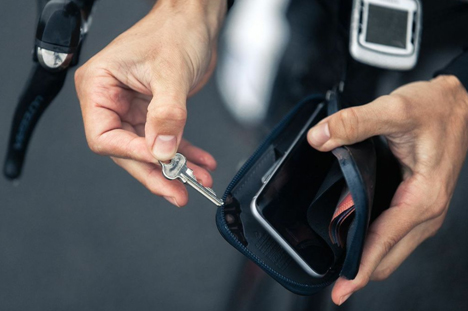 Elements Phone Pocket | Everything in a single pocket | $99.95
Available in Black & Cognac

INSIGHT #1 | BORN FROM FEEDBACK
"If only this held a phone" has echoed through a lot of wallet forums of late. This answers the call with a solution that still keeps bulk to a minimum.
INSIGHT #2 | ORGANIZED PROTECTION
Ordered layers on the inside of this pocket mean your essentials are not only safe, but live in their own easy-reach slot. No more rummaging like a hungry raccoon.
INSIGHT #3 | STORMS NOT SHARKS
If you're looking for a wallet to SCUBA dive with, this is not it! This pocket works great as a storm-proof wallet, but not a submersible one.
Features:
- 2-8 cards
- 141mm x 85mm (iPhone5) / 155mm x 92mm (iPhone6)
- Hardwearing and water-resistant zip for weather protection
- Designed to fit a phone
- Sections for SIM card, key and coins
- Bellroy's all-weather leather
- Backed by our 3 year warranty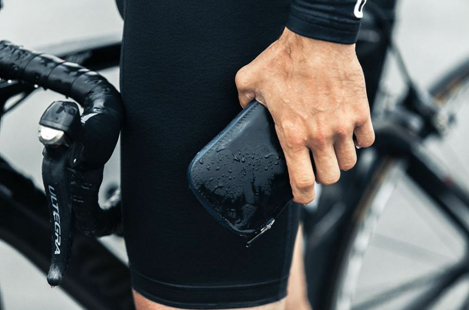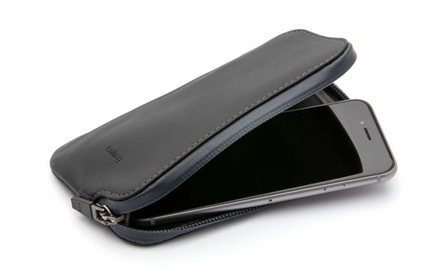 ---