Back to News
B$Z: Ambassador Program Takes the SheShreds Culture and Community Global
December 8, 2014
SheShreds.co today announced the current numbers reflecting global reach of ambassador program, where the primary aim is to spread the brand culture and message, that "no matter what someone told you you could or couldn't do, shred on, sisters." As the company reaches their first anniversary, they are seeing their brand message come alive, throughout the world.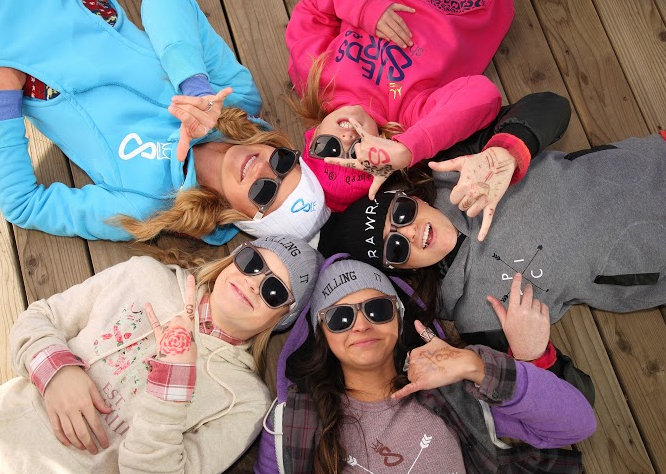 With 40 female brand ambassadors and sponsored athletes, including the 16 year-old pro-wakeboarder Taylor McCullough, and the 8 year-old Kaitlyn "KoKo" Adams, a snowboard and wakeboarding prodigy, SheShreds.co has awakened girls and women in 16 states, as well as countries including the UK, Netherlands, Germany, Canada and Australia.

Gina Duffy, Founder of SheShreds.co, says the ambassadors have been a huge part of her business growth, not only affecting sales, but in building a very cohesive female action sports community wherever they go. Duffy has received numerous emails of gratitude from girls now loyally sporting SheShreds gear because they connected with an ambassador and subsequently found the fortitude to try new sports and pursue their goals. Duffy says, "When I first envisioned the brand, this is exactly the organic way I wanted to grow SheShreds.co."
Natalie Graham (40), an ambassador from Arizona explains why she joined SheShreds, "Most femaleoriented groups target late-teen and early twenty year-olds, many of which are non-riders and are typically scantily-clad and SheShreds.co broke that mold."

The perpetual enthusiasm and loyalty of the ambassador team has been a huge motivation for Duffy to ensure the success of SheShreds. "We've got all of these girls counting on us for support and I want to make sure we do everything we possibly can to help them follow their dreams," says Duffy.

Beyond being ardent and devoted, the ambassadors are creative leaders who have impressed Duffy by taking initiative to send in ideas for clothing design, contests, tag lines, and photos to use. In fact, two Utah ambassadors, Melissa Benjamin (18) and Kourteney Hadley (18), are the design masterminds behind the "EPIC" hoodie in the new fall line. Benjamin and Hadley love being able to have an influence within the brand. "We love SheShreds because they ask and care for our opinions and listen to what we have to say!"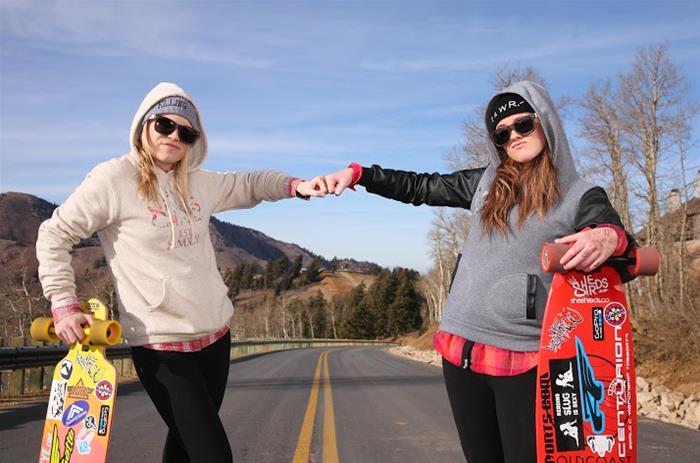 When signing a new ambassador, Duffy looks for outgoing girls who are passionate about their sports, eager to help other girls and serve the community. "Being cool and kind is a major requirement," states Duffy. "Above all else, we are growing a community family and we want all girls to feel welcome."

Ambassador Liv Hetzel (23), a snowboarder and skateboarder from Wisconsin, really enjoys trying the new SheShreds gear, connecting with girls tearing it up and helping those on the sidelines who could use some female support. But like all the other ambassadors, she is truly passionate about growing the brand. "I do what I can to spread the word about SheShreds because its way more than a 'cool clothing line!' I freaking love SheShreds for the community of girls that is being created," Hetzel explains. "Even when I'm the only girl on the hill, I don't feel alone anymore!"

"I love that SheShreds offers a non-intimidating, friendly sisterhood for new and long-time athletes to learn and progress," explains Kassie McGonegal (23), a local Utah ambassador.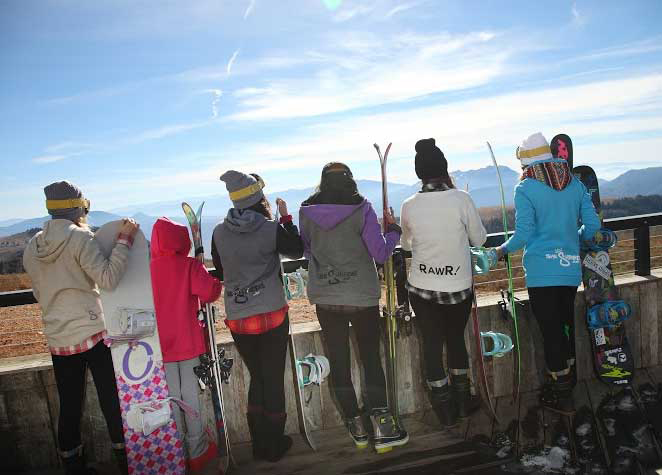 Not only are the ambassadors zealous about generating a united female community with shredders worldwide, but they are stoked about constantly encouraging each other. Graham says, "Even though I don't go as big off the wake or as high off the kicker as the younger girls do, they are still cheering me on to do well and that makes me want to keep getting stronger and doing better."

Duffy explains that the feeling of family among the ambassadors has become strong in a very short time. "If they are at a competition together they all have the best time because they know their 'crew' is there cheering them on and they have each other's backs, win or lose."

SheShreds.co is continually growing the ambassador program and hopes to build a robust 'Shred Network' so that no matter where you are in the world, you'll have someone amazing to shred with. With that said, whether you are near or far, "Shred on sisters, Shred on!"

---