BACK TO NEWS
B$Z: Outdoor Research Trailbreaker, Superlayer earn Backcountry Magazine Editor's Choice
Packed with innovations that keep backcountry skiers comfortable in wide-ranging conditions and through varying levels of exertion, the new Trailbreaker Pants and Superlayer Jacket from Outdoor Research both earned Editor's Choice Awards from Backcountry Magazine this month.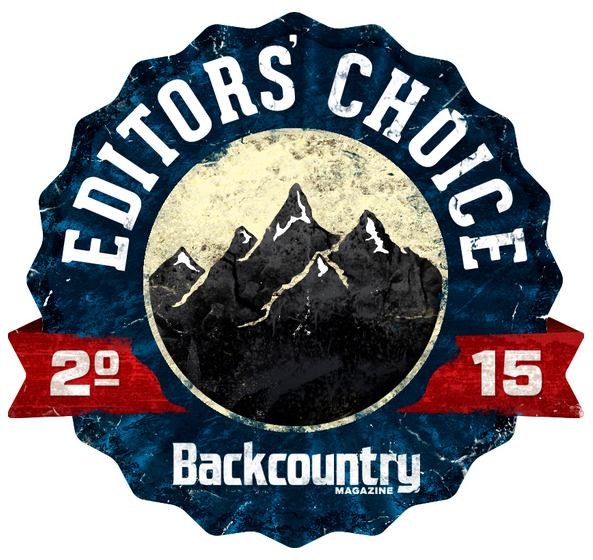 The awards were part of Backcountry's annual apparel guide, which calls out the best products built specifically for backcountry skiers.
"Outdoor Research's popular Trailbreaker combines more features than we thought possible at this price and is available this year in a women's version. The Trailbreakers match a soft, four-way stretch softshell above the knee with Pertex Shield+, a less-stretchy, more waterproof three-layer fabric, on the lower leg where you're more apt to get wet," Backcountry's editors wrote in bestowing the award. "… One of the four pockets includes a dedicated beacon pouch and leash—a nice feature on most Outdoor Research pants."
"The Trailbreaker pant has been my go-to for touring for at least two seasons now," said Backcountry Editor Tyler Cohen. "It's great to see them updated and now available in a women's option."
Backcountry also called out game-changing breathability for an insulated jacket in the new Superlayer, an Active Insulation layer that retains warmth in cold conditions, but is able to shed heat and moisture when a skier dials up the intensity on the up track.
"I'm not one to skin wearing an insulating layer, but the Superlayer's breathability will change that," Cohen said.
The apparel guide also featured the new Outdoor Research Stormtracker heated gloves, which use OR's ALTIHeat system. ALTIHeat offers 61 percent more power output than any other heated glove, combined with twice as much heated surface area, resulting in a heating system that works far more effectively than any other heated glove technology on the market.
---