BACK TO NEWS
B$Z: Pinkbike Headquarters Move to Squamish
Its official, Pinkbike, the most popular mountain bike website in the world, has made Squamish its new home. Following several months of working with the District of Squamish Economic Development Department, Pinkbike has opened an office and its owners have purchased a home in downtown Squamish. Pinkbike employs 20 full time people, and over 100 part-time contractors in various roles. The company's website receives over 73 million page views in a month and is an icon in the mountain bike industry.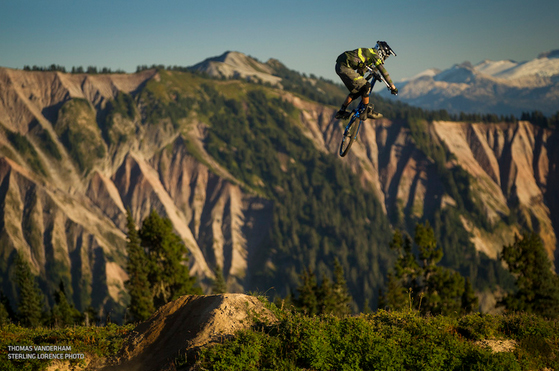 "We are so excited to have Pinkbike HQ, owners and staff relocating to Squamish," says Mayor Patricia Heintzman. "They are a perfect fit for our mountain bike-crazed community and I know they will be embraced enthusiastically by our citizens and business community. The relocation of this type of venture, and the fact they see Squamish as a place they can grow and promote their business into the future, further reinforces Squamish's positioning as a community hardwired for adventure, and one that is fostering an exciting supportive business culture for this type of global enterprise."

The District of Squamish, the Squamish Off Road Cycling Association, trail builders, and major event producers like the Test of Metal have been applying increasing resources to support the growth of mountain biking in Squamish. Amongst growing media accolades about mountain biking in Squamish, in January of this year Pedal Magazine named Squamish as the best place to ride in Canada.

"The welcome has been awesome and the local bike community here is tight," says Karl Burkat, Chief Executive Officer of Pinkbike. "We can't wait to ramp things up here."

"We are looking to hire local people right away, particularly on the software development side and also on the GIS side for the new www.trailforks.com project we are working on," says Radek Burkat, Chief Technology Officer and Founder of Pinkbike. Anyone interested in working for Pinkbike can get in touch via e-mail at jobs@pinkbike.com.

Squamish is home to a number of recreation technology (rec tech) businesses in the areas of product design and testing, advanced materials, performance measurement, training and recreation management, and web and multimedia marketing support for the recreation sector.
"Pinkbike is a big deal for the development of the rec tech industry cluster in Squamish," says Dan McRae, Economic Development Officer for the District of Squamish. "The owners and staff of this company are very well connected to the key players in the industry. I have no doubt that they will serve as an influential role in attracting additional further investment and employment from other rec tech brands to Squamish."
---