BACK TO NEWS
BYRD Hairdo - Interview with Chase Wilson
Professional surfer Chase Wilson knows all about looking slick both in the water and on the shore. However, when it came to finding a pomade that was functional with the surf, Chase came up flat. Chase took matters into his own hands and this is where BYRD was born. With a strong influence from the California surf culture and some inspiration from his grandfather, Chase created a great line of pomades that are hard not to love.
We chatted with Chase Wilson himself and he gave us the inside scoop about BYRD.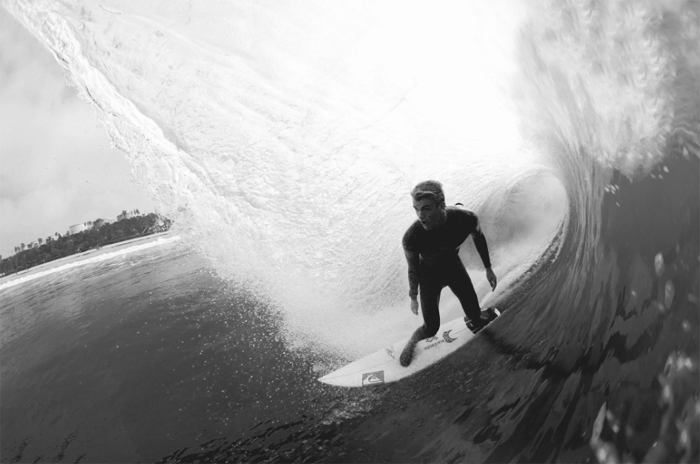 How did the California surf culture inspire BYRD products?
Growing up in Newport Beach, I was surrounded by the hub of California surf culture. Surfing was a part of my daily routine and I think having a sense of style was a product of my environment. There was so much influence from the people I grew up around that I learned to appreciate style and trends from many different eras. California surf culture in the '50s and '60s was a time that always stuck out to me as the pinnacle of cool. I loved watching Bruce Brown flicks and looking back at those guys, they always had a greater appreciation for personal style. I would say BYRD is a result of my youth. I'd also say it is part of my genes – my great grandfather actually developed a hair tonic that he sold from his barbershop in Fargo, North Dakota. Ultimately, BYRD is a modern take on the family business.
How did you find your way to making hair care products? Why not boardshorts?
I've always been a huge fan of style icons like Steve McQueen, Paul Newman, Marlon Brando and other greats from that era. They had the coolest lifestyles and always had great hair. My freshman year in high school I got my first "fade" haircut and never turned back. I used tons of different pomades and never found one that I loved; some would sting my eyes when jumping in the water, some would take weeks to wash out, etc. That's when I decided to make the first batch of BYRD. It was literally created steps from the surf break at Echo Beach with a goal to handle my on-the-go lifestyle of surfing and traveling. Plus I was already getting free boardshorts from Quiksilver!?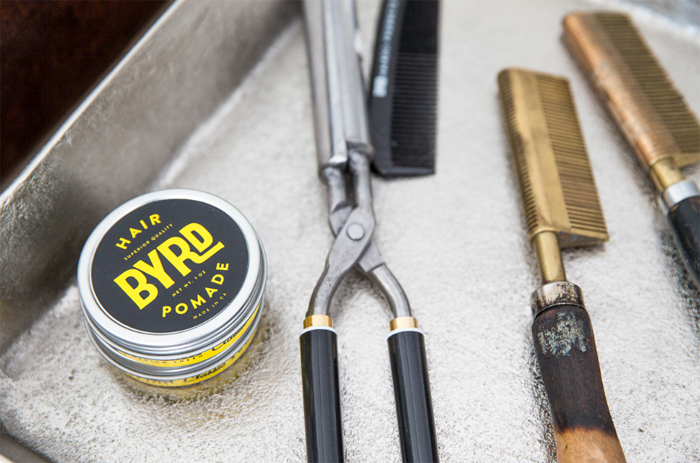 What was the inspiration behind the packaging and branding?
Our branding and art direction is heavily influenced by California culture and surfing lifestyle in the '50s and '60s. Even down to the packaging design of every product we offer, myself and our creative director, Scott Wilson, feel strongly about staying true to our brand aesthetic and superior quality. Paying close attention to detail while being loyal to our surfing roots is our simple equation to best portray the brand in the market place.
How has opening the BYRD Barbershop enhanced the brand?
It's created an environment where guys can not only come to get a great haircut by our barber babe, but also have a unique interaction with the products and brand.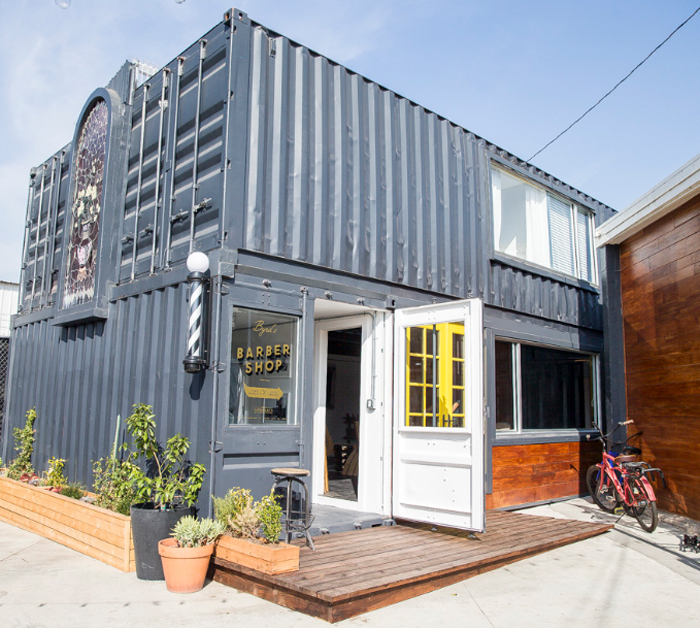 When creating BYRD pomade, what were the most important elements to figure out in making a unique product?
My goal was to create a product with purpose. There's a lot of performance attributes to take into account, but I think the most critical element is purpose. I wanted to create a daily pomade that was easy to use and that I could wear prior to a surf, have it stay in throughout my surf and slick it back with ease after coming out of the water.
What is the difference between the three formulas (classic, matte, and light)?
Our Classic is designed for the "Slick BYRD" and is a wax-based pomade that has a firm hold and adds a medium sheen to your hair.
For the "Dirty BYRD" we developed our Matte pomade which is a water-based product that has a firm hold and leaves a no shine and a dry finish to your hair. It adds a lot of volume that's great for messier, ruffled feathers looks.
Our Light pomade is for the "Free BYRD." It's a water-based pomade that offers light hold and adds a hint of sheen. This product gives an effortless application and styling while it washes out with ease.
Where are BYRD Products sold?
Core Surf / Skate Shops, Premium Barber Shops and Salons with strong male clientele and Lifestyle / Fashion Boutiques.
Currently the brand targets males – do you foresee a line of female hairdo products in the future?
The core of our business is pomades and that will always be our bread and butter, but we do see a larger picture in hair care and even products that stay true to the California lifestyle of looking slick. I don't want to say we have plans for a women's product line just yet, but I can say we have some product ideas under our wing that a girl may secretly want to steal from her boyfriend.
How do you balance your career as a professional surfer and an entrepreneur?
It is definitely a juggling act that keeps me on my toes. I've learned to keep my priorities in line and welcome every opportunity that comes my way.
---