Back to News
B$Z: Surfing for Life Foundation: 2014 Recap
January 13, 2015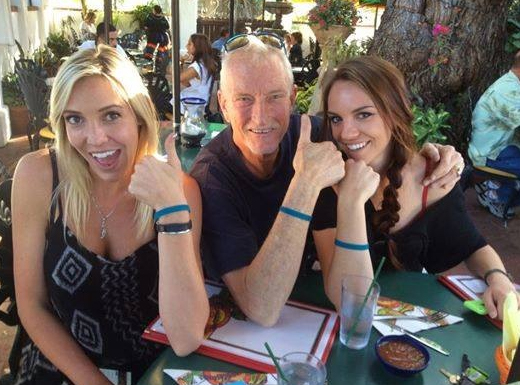 In memory of Mike Tabeling (1949-2014)

The Surfing for Life Foundation released their year-end results for 2014.

The non-profit organization once again exceeded their goals thanks to the support from the global surfing community.

They continue their efforts in spreading cancer awareness throughout the surfing community and raising donations along the way.

Surfing for Life Foundation was recently inducted into the Guidestar Exchange, an organization supporting non-profits by exposing all transparencies of legitimate charity organizations.
Founded in 2012, the 501(c)3 nonprofit continues to expand its presence in surf shops around the world. To date, the Surfing for Life Foundation has raised more than $24,000.00 to help in the fight against cancer. Four times a year earnings are distributed to various cancer organizations. Funds are raised through the sale of wristbands in surf shops around the globe. There are more than 24,000 surfers now wearing the blue Surfing for Life wristbands in support.
"I'm extremely proud of our accomplishments since we began our charity 3 years ago", states executive director Tom Brown. "None of this would be possible if not for the generous contributions from surfers, surf shops, and caring individuals". Twelve cancer charities have benefited through the efforts of the Surfing for Life Foundation since its beginning. Recipients for 2014 include: Boarding for Breast Cancer, First Descents, World Professional Surfers Skin Cancer Foundation, Teddy Bear Cancer Foundation, Surfing for Hope/French Hospital, American Cancer Society, and Santa Barbara Cancer Center.
"I would like to personally thank The Surf Channel, Surfers Village, Los Angeles news affiliate KNBC, Surfline, Surfing Magazine, Surfer Magazine, Transworld Business, Shop-Eat-Surf, Malakye, Santa Barbara Independent, Pacific Longboarder and Deep Magazine for their generosity and continued support", enthused Brown. "It is with your support we're able to bring awareness, educate & raise money in the global fight against cancer".
"Every year cancer takes the life of many individuals from our sport", comments Brown. "This year was no exception. I'm a firm believer in awareness. The goal of the Surfing for Life Foundation is to make a difference by educating surfers in ways of being pro-active both in and out of the water. If we can help just one person we've succeeded. Optimism keeps us moving forward. If January is any indication, we're definitely on track for an even bigger year of endowment", states Brown.
The Surfing for Life Foundation was founded in 2012 following Tom Brown's 2008 deadly diagnosis of stage IV colon cancer. The foundation is dedicated to spreading awareness, educating and believing cancer can ultimately be classified as a "manageable" disease. Proceeds are raised through the sale of blue Surfing for Life wristbands purchased and distributed by individuals and surf shops in 28 countries.
Get involved as 235+ surf shops from around the world have already done and help us make a difference, one wristband at a time…
For more information regarding the Surfing for Life Foundation and how you can help, contact [email protected] or visit their website Surfing for Life Foundation.

---