BACK TO NEWS
EVENT: World Premiere of "Far From Home" Snowboard Documentary to Take Place at SBIFF
The world premiere of the dynamic snowboard film documentary, Far From Home: Uganda to the Tetons, will take place at the critically acclaimed Santa Barbara International Film Festival (SBIFF). The eleven-day celebration of cinema takes place Jan. 27-Feb. 7 at several historic theaters in downtown Santa Barbara, California. Far From Home was selected to be the only film spotlighted at the famous Arlington Theatre during the festival on Feb. 2.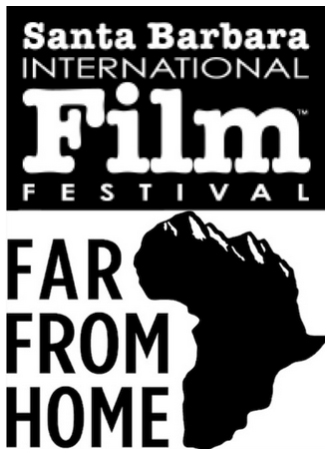 "It is an honor to be premiering Far From Home at such a prestigious festival," said Phil Hessler, Producer of Far From Home. "We are amazed and excited with the festival response we are getting, and could not be more excited to be the spotlight film of the festival."
Far From Home documents Ugandan Brolin Mawejje's inspiring journey from his home country to the U.S. in search of a better life, competing in the 2018 Winter Olympic Games, and chasing his dream of becoming a medical doctor. Woven into the film's fabric is Brolin's struggle to find direction and adoption in his new country, and snowboarding is his outlet. The film was selected from thousands of submissions and will premiere for the first time to the public during the festival.
The SBIFF presents a diverse selection of more than 200 films to over 85,000 film enthusiasts. Attendees include local and regional film connoisseurs, film students, and industry professionals. The festival provides an intimate atmosphere with unprecedented opportunities to network, share advice, and see new work from some of the world's most cutting edge filmmakers.
Far From Home will premiere at 7:30pm on Monday Feb. 2 at the Arlington Theatre. For more information about the SBIFF and to purchase tickets, visit sbiff.org. For more about Far From Home and upcoming film tour locations and dates, please visit: farfromhomemovie.com.
---