BACK TO NEWS
Industrial Profile
1/19/2015
Bill Byrne - Director at Remedy Communications
The role of Public Relations firms and independent contractors is in an ever-changing state right now with social media being what it is. Or, is it? Bill Byrne of Remedy Communications chimes in on the topic.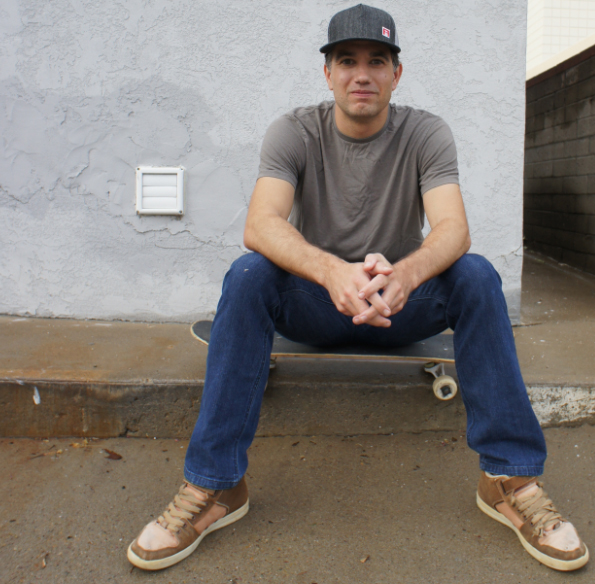 What impact does Social Media have on your ability to do your job as a PR professional?
It depends on the client's industry, but typically it has a ton. If you're not careful, social media channels can scoop journalists on a major story, decreasing its worth to the journalist and potentially the agency's worth to the client.
A few years ago, a client posted images from a new product launch on their password protected, private retailer site, a week before an exclusive interview was set run. We spent about a month coordinating it, getting custom images shot for the interview, etc. It was going to be great.
A few days before the interview went live, a retailer took images from the company's private retail-only site and posted the pics to an online forum. They spread. Our interview still ran, but it didn't get nearly the viral traction we expected it to, more than likely because the news and images were already out.
On the opposite side, you should always consider social media as a way to promote editorial coverage. I'm going to share the heck out of this piece when it runs!!!
Are there any significant changes developing within the profession?
The slow death of the press release is a major one. Marketers are killing the press release because they're treating them as ads to be mass blasted to hundreds of contacts, instead of educational tools to help inform journalists on reasons they may want to cover a topic or brand.
The ability to execute in PR also makes it harder to secure coverage. While the growth in digital media brings a lot of opportunity, it's also easier to initiate a PR campaign, which makes it harder to break through to journalists. So many brands are sending garbage press releases to reporters that it's harder for brands with good stories to get seen.
What is the right time for a company to enlist the help of a PR agency?
Get the ball rolling as soon as possible with an agency you trust. Give them your timeline, when you're hoping to see media coverage and your budget. Keep in mind there's always lag time with onboarding, getting the agency dialed in, etc.
A smart agency will tell you if it's too soon or too late. If your budget isn't right for them, they should be able to recommend you to someone (smaller, or possibly larger) better able to work with your current resources.
What are good criteria for selecting a PR company?
Ask for examples of results from brands that have don't have a ton of media appeal or with budgets similar to yours. Don't get fooled by a firm that says they know a particular journalist or raves about their media list and relationships.
Look for the firms that have worked with brands that have less shine than yours or have done more with less resources. Ask for examples of unique placements and executions that also fit within your budget.
I always use the 'you're not the iPhone' analogy, because people get it.
If you got a job at Apple tomorrow in their PR department, there's a good chance that when you call USA Today or CNET with a preview of the new iPhone, they'll get back to you.
What if you're working with a new smart phone in the space that isn't at the same level of the iPhone?
The firms that make the most of limited budgets and secure unique placements are the good ones.
Do companies look to your firm, and other PR firms, for quick opportunities or fixes, or is it usually a long-term engagement?
Both, but PR takes time. Last year a new brand asked us to help launch them at OR. The media outreach for that project ended in August, but we're still getting follow-up calls asking for products to review.
Imagine what would have happened if we were on retainer and still actively pursuing editorial for them.
Is it difficult to create a PR campaign and strategy around something that isn't all that exciting?

Anyone that is good at PR enjoys the challenge. Personally, I've worked on projects that include pitching a mass beer brand in a heavily craft beer market, upstarts and entrenched leaders in snowboarding, as well as LG's first Internet refrigerator and disposable batteries. Each time there was a unique story to tell, we just had to find it and present it the right way to the media.
Any brand can have media appeal, but it takes a strong team to uncover the opportunities.
How do you combat creative blocks?
Setting personal deadlines helps. If you tell yourself it has to be done in a certain period of time, that gets the juices flowing.
When that won't work, I try to do a complete focus shift onto another project. Since we work in so many areas… action sports and the outdoors, finance, tech, etc., we can get inspired by ideas we're seeing coming from those places.
When all else fails, I go for a run or quick skate in the parking lot.
Is cause marketing (or cause companies) a slam dunk for PR campaigns?
Not any more. Pre-Remedy, I did a lot of work on eco-friendly initiatives for brands such as project BLUE, Ipath, Duracell and Sears. When I worked on those campaigns, cause-marketing was still very new and compelling to the media.
These days journalists and consumers expect you to give to charity in some way, incorporate recycled materials or packaging, etc. You can still get coverage for your cause-based initiatives, but it's no longer a layup.
Of course, it's great to see that so many brands are giving back. That's huge.
What is a realistic timeline for someone to expect results from a PR campaign?

Unless its for an event, I tell all potential clients they should give it three to six months, but it really depends on the brand and the situation. You could see editorial results the day after kicking off a campaign.
There's a huge misconception that digital media equals immediate turnaround for editorial. Sometimes it does, but often it doesn't. Journalists aren't waiting at their desks to hear from us or any other PR person, even those guys that we talk to regularly. We've had major online websites run features six months after receiving a product and on the flipside, print magazines ask us last minute for ideas to feature in next month's issue.

How long does a good campaign produce results?
It depends on if we're talking about media placements, measurable awareness or everyone's favorite topic, sales.
In PR, as well as advertising, it can take time to build awareness and see traction, but that momentum may continue for months, even years.
That Outdoor Retailer project I mentioned was a good example, but here's a real world one that equates to sales.
Back in October, a few months into a campaign for a new brand, we had a great feature on Outside Magazine's website. The article was shared more than 1,000 times through social media sites that we were able to track, not including 'likes' and comments.
Months later, a customer bought the same product that was featured online and wrote in the comments section that they saw it through Outside's website. Rarely do we hear that sort of feedback and few brands have the tools in place to measure and track awareness. How many times do people buy a product because of advertising or PR that we aren't able to track or simply don't track?
You may not click a link in an online article or on a banner ad, but that doesn't mean it didn't influence you.
---