Back to News
Patrick Zabel and Jessi Kadow – Senior Apparel Designer and Human Resources Admin at Kathmandu
February 9, 2015
When Kathmandu had an opening for a Senior Apparel Designer for Mountain Sports and Active, Jessi Kadow, Human Resources Administrator at Kathmandu, began an international search to find the perfect candidate to fill the position. Due to the small market in New Zealand and the nature of this senior level position, searching internationally was imperative. Shortly after advertising the position and interviewing potential designers, Patrick Zabel from Germany had proven to be the perfect designer for the role.

Patrick found this opportunity half way across the world listed on Malakye.com and applied for it. Some 50+ hours of travel each way, and a 5 day process led to Kathmandu hiring Patrick for the role. Here's more on the story of how and why it happened.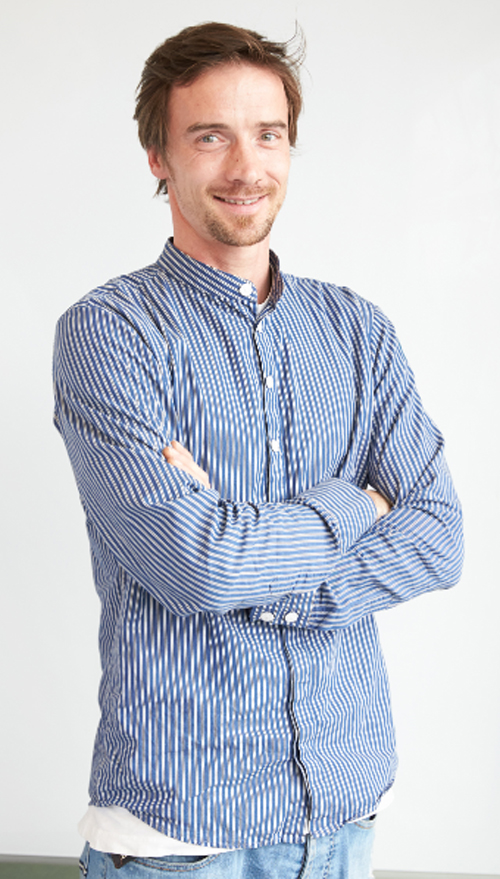 What inspired you to apply for a position half way across the globe in New Zealand?
Patrick Zabel (PZ): The Position was what inspired me to apply and the fact it is in New Zealand is a bonus on top. For me it was always one of the great destinations I wanted to visit.
Did you go for an in-person interview? Please tell us about that adventure.
PZ: Yes it was a 5 day trip for an interview at the Kathmandu Head office, which was a very long and tiring trip including more than 50 hours on planes and stopovers…In the end it was worth the effort.
What makes this role at Kathmandu right for you?
PZ: I always have been an outdoors inspired person with lots of passion for activities far away from civilization and this passion drove me to go for a career to design and develop products for those purposes. This position at Kathmandu seemed to me as a perfect tailored match to my personality.
Have you encountered any surprises or challenges from accepting an overseas job?
PZ: Of course, life is different than back home, but we expected this and take it as an everyday adventure and try to cope with every surprise and turn it over to take the best out of it along the way.

How did you celebrate accepting this role at Kathmandu?
PZ: At first I celebrated in a family circle with my wife and son. Later on we had a big farewell party with all our best friends and family and it was an amazing night with lots of laughs and hugging.


What is the culture like at Kathmandu?
Jessi Kadow (JK): The culture here at Kathmandu is fantastic. It's a pretty fast paced environment and everyone works really hard but we also like to have a bit of fun and it's important to have that balance. 'Team Fit' is crucial when recruiting to ensure we are bringing in people who will enhance this and align with our values.

Do you often open searches up to foreign countries in order to find the best candidates?

JK: Yes, when we are looking to fill our specialized, senior roles we will advertise internationally.
How did you go about your search for this position?

JK: The company initiated recruitment for this role in May 2014; the campaign included many forms of advertising including local and international jobsites and our company website and internal newsletter. We interviewed a number of applicants from all over the world including New Zealand and had in person interviews with two candidates, ultimately choosing Patrick as the most suitable.
Were you specifically looking to attract someone from another country to fill this role? If so, why?

JK: We were open to employing someone from any location for this position and were not specifically targeting candidates from another country. However we were also realistic that to find someone at a senior level with specialist design capability could be tricky in such a small market as NZ.
What made Patrick the best candidate?

JK: We required candidates to have a proven track record in creating innovative performance product designs that meet consumer needs and a thorough understanding of current market trends, new technologies, and design innovation. Patrick proved to us through our extensive recruitment process that he has the exact skills and experience we require in this position. Patrick's broad experience and enthusiastic passion for the role and the company rendered him the most suitable candidate for this senior role.
---