BACK TO NEWS
EMP: Palladium Appoints Timothy Nickloff as Senior Director of Sales for North America
Heritage footwear brand Palladium announces today the appointment of Timothy Nickloff as Senior Director of Sales for North America.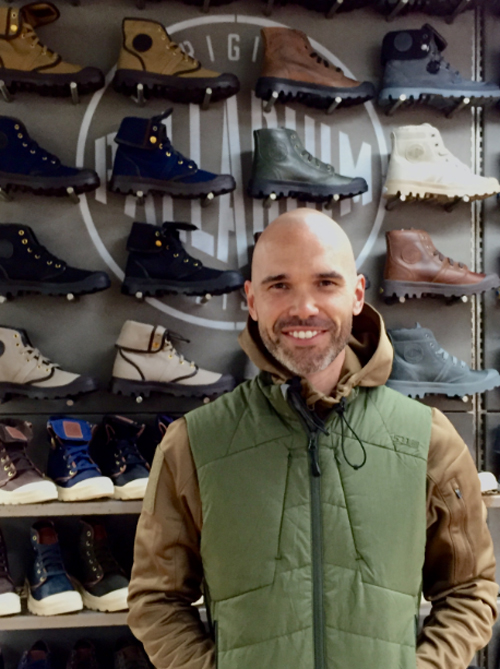 In this role, Nickloff will report directly to Neal Dellocono, General Manager of the Americas, and will be responsible for growing the Palladium brand in the US and Canada, along with creating a distribution strategy geared to propel the brand forward. Nickloff will also provide merchandising expertise and product feedback from the Americas to the global product development team in order to ensure regionally relevant product is created and Palladium's aggressive revenue growth targets are hit.

"The momentum Palladium has been building is a direct result of an incredibly talented brand team, quality product, and a unique market position led by an inspiring vision," says Nickloff, "Needless to say, I'm excited to join the team and I am very much looking forward to contributing to the future of the brand and the development of Palladium 2.0."

Prior to joining Palladium, Nickloff held the role of global brand director for Emerica, acting as the brand president and overseeing sales, marketing and product for the skate brand and its sister apparel brand, Altamont. His long career at Emerica included stints as the national & key account sales manager for the US and as the global brand marketing manager.

"Timothy is an inspiring leader with a wealth of experience and contacts in the industry. We're excited to welcome Timothy and begin a new chapter of growth for Palladium in the Americas," said Matthew Pantoja, Senior Director of Global Marketing for Palladium Boots.

---