Back to News
B$Z: Spyder Surf founder Dennis Jarvis to Be Inducted Into the Surfers' Walk of Fame
March 27, 2015
On Saturday, April 4 at 11 a.m., the City of Hermosa Beach will induct Spyder Surf founder and South Bay icon Dennis Jarvis into the "Surfers' Walk of Fame," along with Chris Barela, Mike Benavidez and Derek Levy. The four honorees will join fellow inductees and surf legends Greg Noll, Dewey Weber, Hap Jacobs, Dale Velzy and many other accomplished individuals. Jarvis, who will be introduced by Bob Hurley of Hurley International, will be recognized for his achievements and contributions to the surf industry at large as well as to the South Bay's rich surf history for over three decades.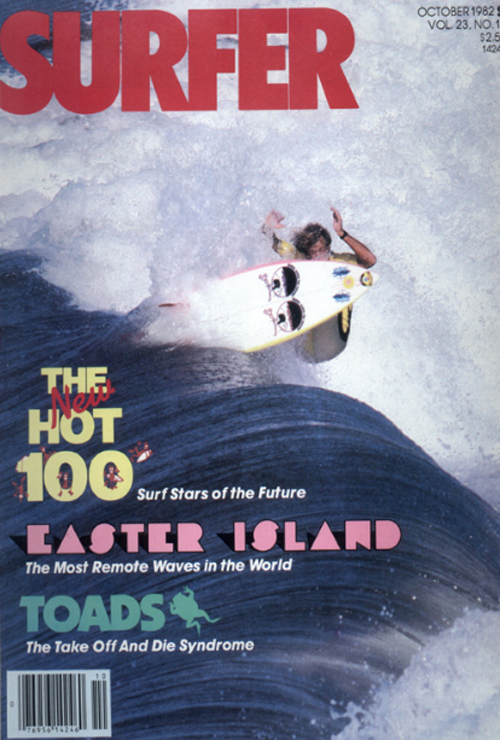 "It is truly an honor to stand next to Chris, Mike and Derek as we are inducted in the Surfers Walk of Fame together. I am humbled to have my plaque alongside those who have come before me," said Jarvis. "I can't put into words how amazing it feels to be recognized by my hometown and the surf industry who have been really good to me and my family. Thirty years goes by fast when you get to do what you love for a living."
Jarvis, a graduate of Mira Costa High School, competed at the pro level of surfing before starting his surfboard shaping business Spyder Surf in 1978. Jarvis attracted the top surfers in the world to ride his shapes and even broke records with his brand SPYDER gracing more covers of surf magazines than any other Los Angeles-based surfboard manufacturer since the '60s. Jarvis, himself, garnered 3 of them. In 1983, he opened his first retail store in Hermosa Beach on PCH while still competing as a pro. In addition to winning multiple honors as Surfboard Shaper of the Year, he has also been instrumental on making an impression in Hollywood, where he has been a surf "tech" consultant to multiple TV shows and films such as "Summerland," CSI," "Extreme Home Makeover," "The Apprentice," National Lampoon's "Endless Bummer" and the acclaimed 1990 film "Point Break," where he provided "surf nuance" to Director Kathryn Bigelow and Executive Producer James Cameron. Jarvis also taught the entire cast members how to surf including the late Patrick Swayze, Keanu Reeves and Red Hot Chili Peppers frontman Anthony Kiedis.
Following the Surfers' Walk of Fame induction ceremony, the celebration will continue with the Eighth Annual Spyder Surf Fest presented by Kinecta Federal Credit Union at Pier Plaza from 10 a.m.-7 p.m. The family festival will unite the biggest companies, athletes and influencers in the surf industry and feature the LA Surf Awards, live music, fashion and more. Past notable surfers who have previously attended include the legendary Tom Curren, Mark Occhilupo, Dane Reynolds, CJ Hobgood, Donovan Frankenreiter and many others.
For more information, go to www.spydersurf.com.
---