BACK TO NEWS
B$Z: Fuse Honored As One Of The "Best Places To Work In Vermont" For Fifth Consecutive Year
Fuse, a leading teen, young adult, and Millennial marketing agency, has been named one of the "Best Places to Work in Vermont" through a statewide program managed by Vermont Business Magazine and the Best Companies Group. Fuse has made the list for the fifth consecutive year since entering in 2011, ranking second on the list in the small/medium (15-149 employees) business category this year.
"In a state where so many companies value their employees, we are honored to again be recognized as one of the Best Places to Work in Vermont," commented Bill Carter, partner at Fuse. "As a company, we know how important it is for our employees to work in an environment that encourages growth, satisfaction and excitement, and we share this honor with our dedicated staff."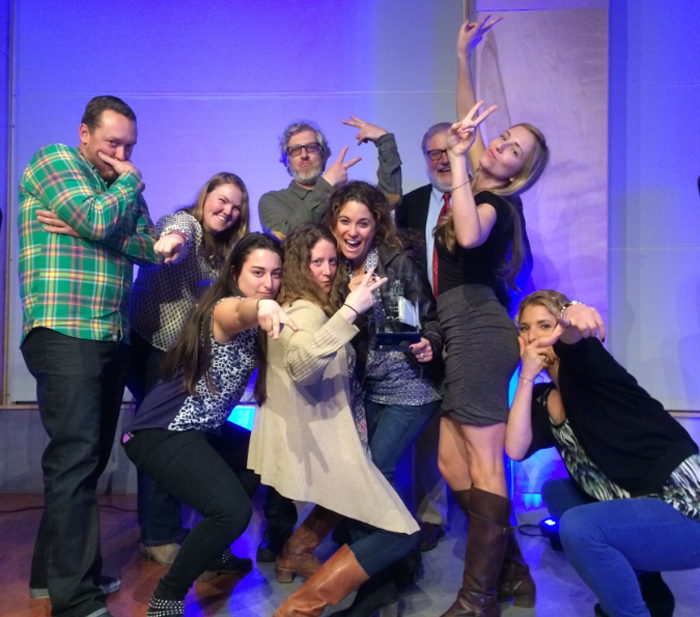 The annual "Best Places to Work in Vermont" list is designed to honor the best places of employment in Vermont, both large and small, that are setting new standards of workplace excellence. Companies are chosen based on a thorough two-part company assessment including an employer questionnaire and employee survey.
With 40 full-time employees, Fuse strives to foster a creative environment. Employees receive benefits that include health and dental insurance, generous vacation time, a winter season pass to any local mountain resort, an annual fitness reimbursement, and paid time off for volunteering. Employees are also encouraged to bring their dogs to work, take advantage of the company's half-day summer Friday policy, and comp days for any weekend work. Fuse also provides tenure packages for milestone achievements of five, ten and fifteen-years of employment that have included Caribbean vacations to British Columbia heli-boarding trips. Fuse's on-site perks include a rec room, fitness equipment and a skateboard ramp.
For more information on the Best Places to Work in Vermont program, visit www.BestPlacesToWorkInVT.com. To find out more about Fuse, go online to http://www.fusemarketing.com.
---