Back to News
BR4SS - Interview with Travis Siflinger
March 30, 2015
With a background in the action sports industry, Travis Siflinger saw a need for men's essentials, specifically men's underwear in the lifestyle market. Emerging from a Kickstarter campaign in 2011, he created BR4SS which has since expanded their product line from underwear to socks and cologne for men. Travis shares the story of BR4SS, how the brand got started, the people behind the brand, and what's next for the company.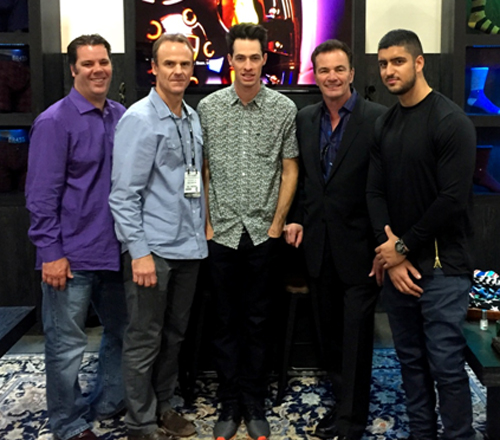 The BR4SS Team and Supporters at 'Project': (left to right) Anthony Edstrom, Steve Mariucci, Travis Siflinger, Rich Martin, Hessam Shirmohammadi


When did you see a need for premium men's essentials and how did BR4SS get started?
I founded and eventually sold a previous venture in the Action Sports and Off-Road Market – At that time, no one was focused on "Men's Essentials" for the Millennial Generation.
With Underwear being our starting point, I saw an opportunity to create products that people NEED, and deliver them in a way that was culturally connected to the broadest range of Lifestyle Interests.
How did your background in the action sports industry influence BR4SS?
Years before there were any "Sock Brands", I was already designing, manufacturing, and selling socks into the Market through my previous venture, so I knew there was a demand and Underwear seemed like the logical first step...

What is the significance of the number 4 in BR4SS?
Like The 4 Elements, The BR4SS "4" philosophy represents the four corners of a solid foundation that all great things are built upon. It's about being solid from the ground up…
How do you convey the "4" philosophy in your products?
Quality, Comfort, Fit, and Style are the four brand traits we have instilled in our products from inception.
How have you been able to make men's socks and fitted boxers fashionable?
Based in Los Angeles, we have a much different perspective on Fashion & Style than an Orange County based brand. In today's market, anybody can make a product, but not anybody can build a brand, so that is always at "Top Of Mind".
What has been the most difficult part of marketing these premium essentials for men?
As a content driven brand, BR4SS has always had a heavy marketing focus – We've been able to create an Eco-System of top brands, media, retailers and personalities that help fuel our vision.
By staying culturally connected and creating non-traditional marketing initiatives, we've been able to create "cool", having been recognized by "The Los Angeles Business Journal" as a Top Trend Setting Brand in LA, alongside Hudson Jeans, Van's Shoes & The Hundreds.
When did BR4SS expand into cologne and how has it enhanced your line?
Our first scent, "ALPHA Black", was launched in 2013 with a master perfumer at Givaudan, the world's leading fragrance house. It was our second product extension and opened up BR4SS to new markets. There is a certain allure & power to Scent, which has become a Pinnacle of our Brand!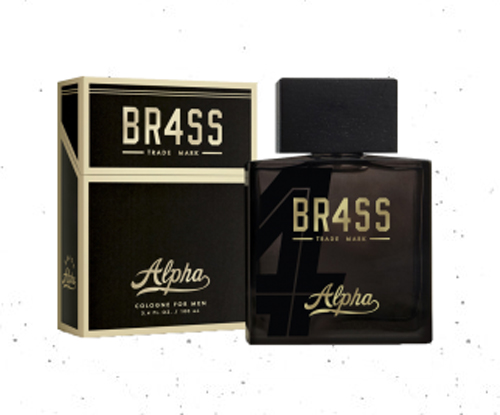 Tell us about your team.
Aside from those of us focused on Creative & Marketing, BR4SS is backed by Rich Martin, Former President of Calvin Klein & Deborah Greaves, former Executive from True Religion, whose collective experience at the highest rungs of Fashion has been the biggest blessing I could ask for!
What is next for BR4SS?
We will be releasing our second scent, "ALPHA White", and are finalizing our fourth product category. As an independently funded startup, It's been a bumpy road for BR4SS, but all is bright ahead and we look forward to continue doing cool things with cool people.
---