BACK TO NEWS
Industrial Profile
4/7/2015
Bob Rief - Executive Director at San Diego Sport Innovators
Bob Rief has been involved in the action sports and active lifestyle industry for most of his life, with no signs of slowing down. New to the San Diego Sport Innovators' team, Bob is excited to use his experience to help company and individuals develop within the market he knows so well. Here, he shares his wisdom and insights with us – along with a whole lot of personality.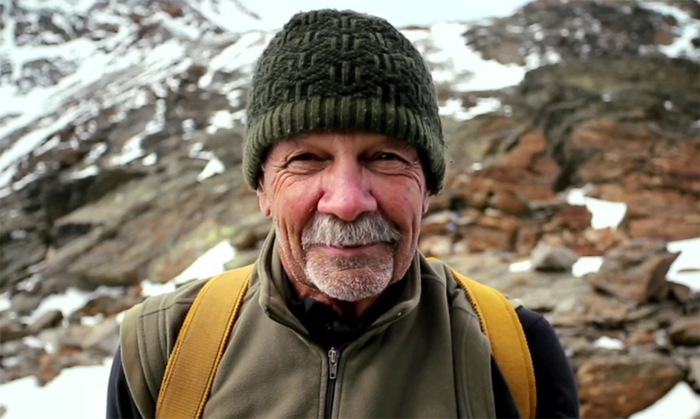 Bob during his trek through the Italian Alps


What is San Diego Sport Innovators' (SDSI) sole purpose?
Incubate, accelerate, provide C level or Board level mentoring or consulting with the focus on helping sport and active lifestyle companies either get a fast start, or for more mature but younger companies accelerate their company to the next level.
There is an over arching motive however and that's to be the voice of the sport, active, healthy and sustainable life style companies in Southern California. We have collectively realized that the consequence of all of our business efforts is known as the California life style. People relocate businesses, or attract better employees in part because of what we do. So we want to take a more active role is in representing the SAL group in the City and County
How does one become a member of SDSI?
We have three levels of membership, General, Advisory Board and Board of Directors. We have two groups of members, Industry and Service providers. There are 78 companies involved. If you would like to get involved, it's simple, just reach out you can find us as www.sdsportinnovators.org
Why is not the perfect time in your career to transition from working at for profit brands to a nonprofit organization?
I have lots of experience with non-profitable businesses! Just kidding. I have been in or around the action lifestyle business for 47 years. It's been really great. Tons of crazy experiences and memories. But I have never had time to help. So now I do and I hope to return a few favors that others have done for me. Helping companies or individuals develop is gratifying. Representing the output of so many cool companies like we have in our membership is also fun. Connecting and networking is interesting.
How are you using your extensive business background to help cultivate business in San Diego?
SDSI has over 30 active very experienced executives from the SAL industry acting as mentors in the SDSI Springboard program. Its 20 weeks long business accelerator program and can have a very good outcome for the participants.

Additionally I know a few people and the Board of Directors also has 16 members, whom have some time available and are willing to help. We connect people and create opportunity.
What makes San Diego the perfect place to start a business?
Well, uh, is this a trick question? Let me say that it's not because of our traffic situation or housing costs. I freely admit that we share those attributes with Orange County and LA. But SD is a bit more laid back. San Diego ranks #2 in the key 16 to 34 year old metric. We rank #2 in the top 25 cities in America for technical degrees and #1 in patents on a per capita basis. The SAL businesses account for $1.35 Billion in economic activity and we employ 37,000 employees. It's a great place to work and recreate.
What is your favorite part about working in the sports and active lifestyle industries?
Tough question, it's just part of my soul. I love seeing, meeting, interacting with an industry that is so crazily diverse, and I laugh about all the people I meet with an education level like me, meaning not very good, but somehow we are doing ok.
Who has had the largest impact on you in your years in business?
Elvis!
There are so many contributors...Polo's Jerry Lauren gave us guidance in the Merrell days..Phil Knight taught us how to harness the power of Sports to do something good (like sponsoring Casey Martin), Ely Callaway taught us all about science based disruptive technology, Fernando and Santi taught me that the best way to sell sandals is with a Brazilian bikini, Jeff Kelly taught us to be different and never-ever give up your branding principles, Boardworks taught me not to SUP at Swamis, and my wife Ellen taught me the value of money!
If you were able to give one piece of advice to young entrepreneurs, what would it be?
Don't ask an adult
How would you describe Bob Rief in five words or less?
Curious!
---