BACK TO NEWS
B$Z: Tahoe Donner Wins 2014 Best Place to Work Award
The North Lake Tahoe Chamber of Commerce/CVB/Resort Association recently awarded Tahoe Donner Association as the 2014 Best Place to Work, an honor presented at the 61st Annual Community Awards dinner on March 26, 2015. The community awards are an opportunity to showcase businesses, volunteers and employees who went above and beyond in 2014.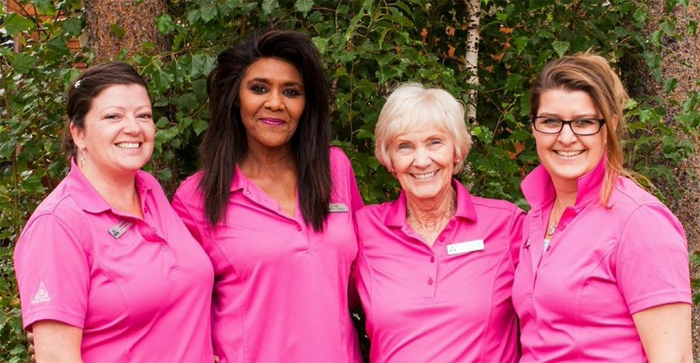 The North Lake Tahoe Chamber of Commerce/CVB/Resort Association collected nominations this past February for categories including best place to work, hospitality, businesses of the year, nonprofit of the year and more. A total of 11 awards were presented to businesses or individuals based on nominations received.
The selection community chose Tahoe Donner as Best Place to Work 2014 for creating a positive and fun work environment that encourages exceptional customer service. In their press release, Tahoe Donner was regarded as having "shown an extraordinary commitment to its employees including an employee service incentive program." Items highlighted in the nomination included:
- Awarding two employees every month as Employee of the Month with a $150 bonus check, a $50 gift card, an award certificate, and a tote bag.
-

Reimbursing all full-time employees who were furloughed one week in 2014 for their time off.
-

Providing all exemplarily employees with wooden nickels worth $5 each to be redeemed for cash, gift cards or to be used at Tahoe Donner amenities.
"We are honored to win this award," said Mary Peterson, director of human resources. "We do everything in our power to ensure our employees enjoy working at Tahoe Donner because without them, Tahoe Donner wouldn't be what it is today—the best place to work!"
In addition to the items indicated, Tahoe Donner gives employees seasonal and annual awards, free access to amenities, free guest passes for friends or family, discounts on food and merchandise, mileage reimbursement and benefit packages. To learn more about career opportunities at Tahoe Donner, visit www.tahoedonner.com/employment.
---