Back to News
B$Z: Introducing the Furnace Response Dry Glove 2
April 9, 2015
Plowing through snow banks to catch a few waves is for the dedicated. So is whitewater kayaking at the start of the snow melt or stand-up paddle boarding when a hood, gloves, and booties are required. That's why Furnace created the Response Dry Glove—a grippy, featherweight latex glove that goes over a fleece liner, all sealed at the wrist. Not only does this glove have improved dexterity over other paddling gloves on the market, it allows users to paddle for much longer without getting fatigued by soggy neoprene gloves. From kayaking to surfing, paddleboarding to kitesurfing, we haven't found a cold-water sport these gloves aren't good for.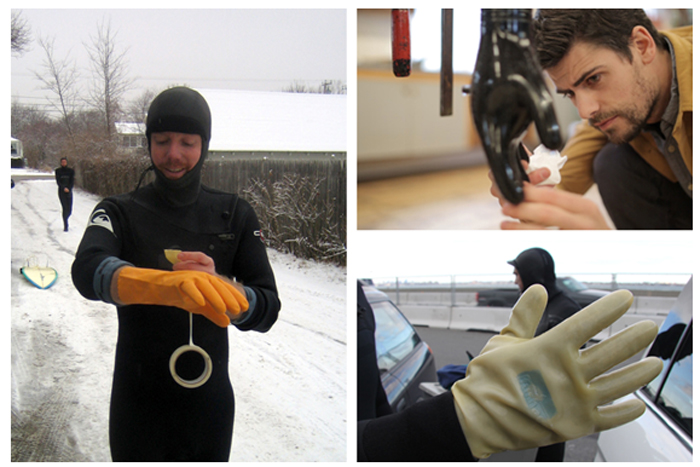 "There is honestly no paddling glove on the market that keeps my hands as warm as the Furnace gloves," —Maine whitewater paddling guide, Taylor Walker

Enter the second generation of the Response Dry Glove—the same stretchy, dexterous dry glove but with improved anatomical design for better circulation as well as a bite valve on top for blowing warm air into your gloves and purging it when it gets cold. Bonus: an upgraded, high-quality Polartec fleece liner. Furnace is currently raising funds for the glove's production on Kickstarter (http://kck.st/1HSeN4e) through Friday, April 24.
---