BACK TO NEWS
B$Z: JMI drives Hisense to Infiniti Red Bull Racing
JMI is pleased to have supported Hisense, China's leading electronics manufacturer, in securing a multi-year partnership with Infiniti Red Bull Racing.
The announcement was made today at the Shanghai International Circuit ahead of the Chinese Grand Prix and complements Hisense's sponsorship programs in the US in NASCAR, the Australian Open tennis tournament and Schalke 04 football team in Germany.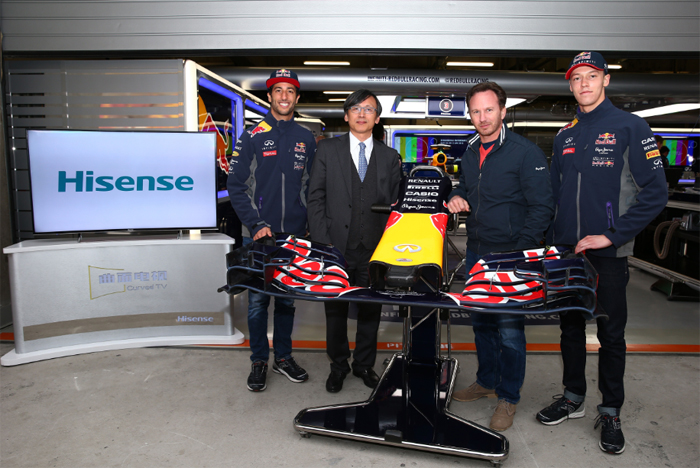 The news further increases Hisense's presence in motorsport following the Qingdao-based consumer electronics company's recent entry into team and race sponsorships in the NASCAR XFINITY Series, which was guided and negotiated by JMI's Americas team. These sponsorships are aligned with Hisense's global objectives to increase global brand awareness and showcase its technology.
Hisense branding will appear on the nosecone of the 2015 RB11 car as well as on driver's data review screens at track.
"Like Infiniti Red Bull Racing, we are a proud challenger brand and we continually innovate our best-in-class consumer products to stay ahead of the others. JMI has been instrumental in helping us find the right partners and properties to help us achieve our business objectives and we look forward to working with them in the future" said Dr. Lin, Executive Vice President of Hisense Company Ltd.
Matthew Marsh, SVP Asia, added "This is great news for our client and solidifies JMI's role as a trusted adviser to Hisense following the work we undertook with them in NASCAR. The opportunity to bring a major Chinese brand like Hisense to the global Formula One stage is a significant one and we will continue to guide and support Hisense to maximize the return on their investments."
---