BACK TO NEWS
B$Z: Smith launches 50th Anniversary 'Life Beyond Walls' Webisode Series
At Smith, we are all about the journey. For 50 years, we've created innovative products and embarked on epic adventures, whether large or small, that amplified the thrill of human experience. This season, we're sharing these timeless stories from an insider's point of view to capture the action and personal interactions in the pursuit of fun beyond walls.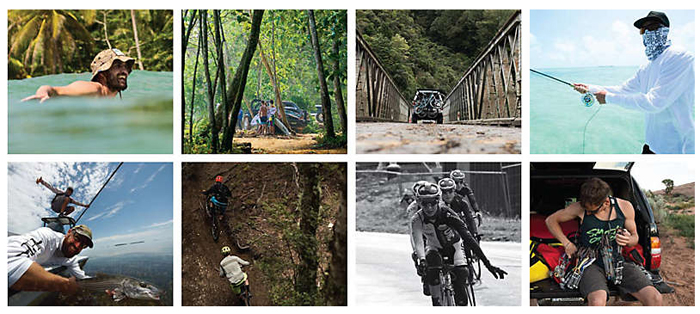 The multi-sport webisode series, Life Beyond Walls, will showcase the outdoor escapades of Smith skiers, snowboarders, surfers, climbers, mountain bikers, road bikers, kayakers and general enthusiasts. The debut episode, now available, features Smith team riders CJ Hobgood, Alex Smith and Brett Barley chasing a mid-winter storm off the Caribbean side of Panama where living was simple: surf, eat, surf, sleep and repeat for five days. Next up, part one of a three-part Smith mountain bike adventure to the south island of New Zealand exploring some of the world's most beautiful and untouched terrain.

The yearlong web series is captured through an honest and spontaneous personal lens that celebrates one hell of a good time across many continents, disciplines and personalities. From thrill seekers to modern explorers, the experience is everything. Welcome to Life Beyond Walls.

Throughout 2015, the complete collection of released episodes, in addition to behind-the-scenes photo journals and commentary from the adventures, will be available at

smithoptics.com/lifebeyondwalls.
---