Back to News
B$Z: Dealer Registration Now Open for 2015 American International Motorcycle Expo
April 15, 2015
The Marketplace Events Motorcycle Group announced today that dealer registration for the 2015 American International Motorcycle Expo (AIMExpo) is now officially open online. As the only platform with global debuts from many of the world's most renowned manufacturers (OEMs) and the largest gathering of aftermarket companies in North America, the growing annual showcase of the powersports industry will continue to provide exclusive opportunities for dealers to improve their business and interact with their peers, while checking out all the latest products coming to the marketplace during the trade days on October 15th and 16th at Orlando's Orange County Convention Center (OCCC).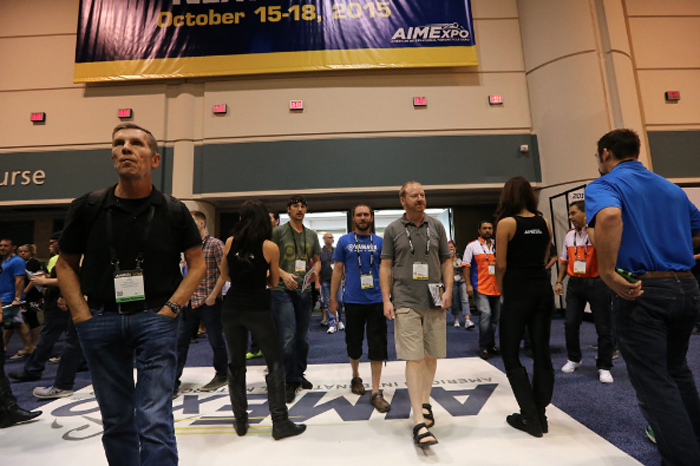 The free advance dealer registration process has been streamlined for added ease and efficiency, and also provides pre-approved status for registrants from previous years. Registering dealers can also take care of housing reservations in Orlando early, taking advantage of the negotiated rates from nearby hotels exclusively for AIMExpo. For any dealers interested in making the most out of their visit to one of the world's most popular tourist destinations, AIMExpo has teamed up with Visit Orlando to offer travel packages, including family opportunities to stay-and-play in Orlando.

For 2015, AIMExpo is offering even more for dealers to experience in its third year. While the global unveiling of many new motorcycles will be a focal point for franchised dealers, the largest collection of aftermarket manufacturers in one place at one time, debuting new product, presents all dealers the best opportunity to preview and order next year's profit makers for their stores. New features like the Made in America showcase of American ingenuity and the Championship of the Americas Custom Bike Competition also offer V-Twin dealers expanded reasons to attend, demonstrating AIMExpo's continued growth as North America's only market wide motorcycle and powersports trade show.

Returning for 2015, free seminars at the Powersports Business Institute (PSBI) @ AIMExpo will continue to offer dealers critical insights on how to improve their business. The always-popular AIMExpo Outdoors! is expanding to provide even more demo ride opportunities, including more Side X Sides. And AIMExpo will again be the venue for the AMA's Motorcycle Hall of Fame Induction Ceremony as they welcome a new class of motorcycling's heroes on Saturday, October 17th.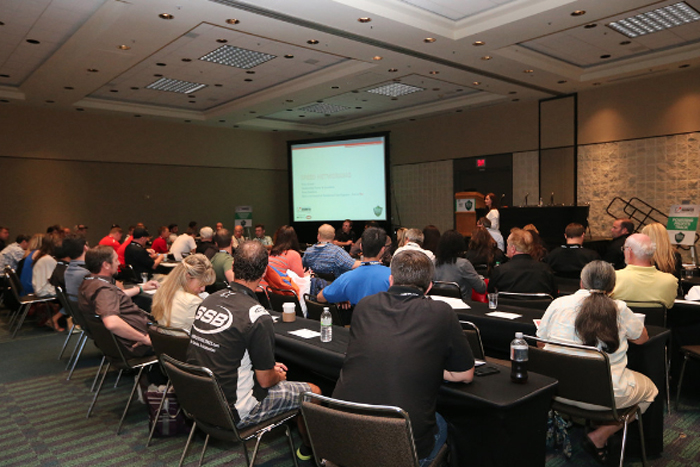 "As an owner of a dealership, motorcycles are my passion and my life's work," said Mark Peterson, owner of Southwest Superbikes in Dallas, Texas. "AIMExpo provides the perfect opportunity for me to see and experience all the newest motorcycles and products for myself, while also offering ways for me to ensure I'm getting the most out of my business. It's just as thrilling to sell someone a bike or new gear, knowing it's going to change their life, as the thrill and excitement of riding myself. I think that same enthusiasm and commitment to bettering the way our industry does business is at the heart of AIMExpo, and it's why I'll be bringing more staff with me this year."

As a whole, AIMExpo boasts more OEM participation, more exhibitors and more new products for 2015, making it a must-attend event for any dealer.

More than 300 exhibitors have already committed to AIMExpo in 2015. Exhibitor presence builds each day and companies looking to take advantage of the AIMExpo platform should contact an AIMExpo Account Manager toll free at 855-MCShows (855-627-4697).

Be sure to stay tuned to the AIMExpoUSA.com website and keep up to date on exciting news as it happens by visiting AIMExpo's social media pages. "Like" the American International Motorcycle Expo on Facebook, and "Follow" on Twitter or Instagram: @AIMExpo.

---