BACK TO NEWS
EVENT: Skateboarding's Finest Celebrated Global Launch of Dennis McGrath's First Book: HEAVEN
Last night, a group of skateboarding's finest including Ed Templeton, Keith Hufnagel, Josh Kalis and Jerry Hsu came out to support the global release of Dennis McGrath's first book, HEAVEN, at the Los Angeles Center of Photography. Throughout the evening a steady flow of skateboarders, artists, fans and friends filled the gallery to see the life of Lennie Kirk through the lens of Dennis McGrath. Photos from the book on display showed in gritty reality the rise and fall of this infamous pro skateboarder.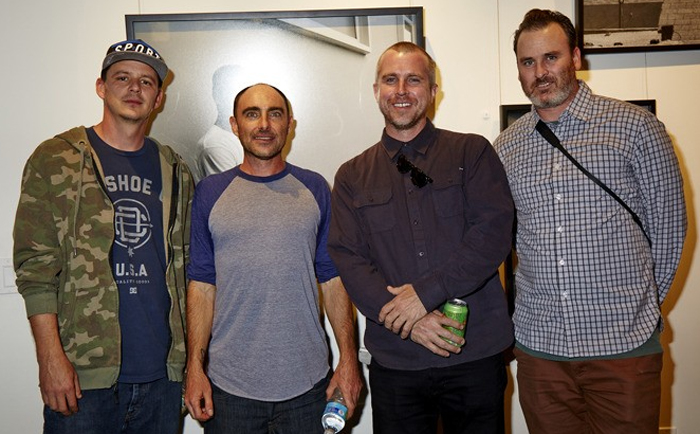 Left to right: Josh Kalis, Dennis McGrath, Keith Hufnagel and Ed Templeton

"We all love the success stories of skateboarding. Drunks get sober and grow up. The underdog made man, gets it together and appreciates living the dream, but what about the dreams gone sour? For every Stevie Williams 'gets saved' by Josh Kalis there's a Lennie Kirk. Once a staple in the history books of 1990's skateboarding folklore, Lennie's life took a slam, literally, so terrible, he never recovered. His dreams of skateboarding success, were run over, and replaced with a mix of fundamental religion, possible mental health issues and violent crime, leading him to where he is today, serving time in prison. As much as I believe that skateboarding can save lives, there's always the few that get away and Lennie is certainly one of those souls that skateboarding wishes it could have back." – David Deery, friend of Lennie Kirk and Dennis McGrath.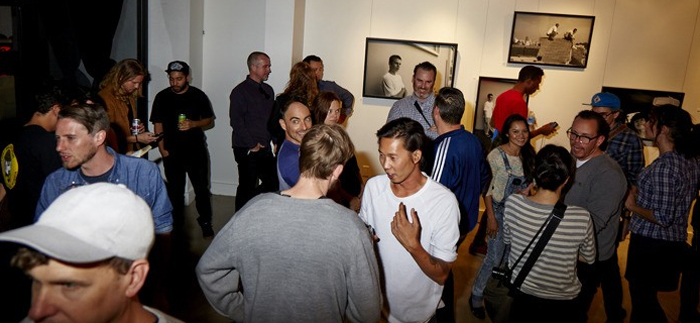 Spanning generations the launch of HEAVEN brought out everyone from Giovanni Reda, Ed Templeton, Keith Hufnagel and Jerry Hsu to today's pros like Cyril Jackson and Davis Torgerson.

Created and curated by Dennis McGrath and designed by Ed Templeton, HEAVEN is a photo book that shares the tragic story of Professional Skateboarder Lennie Kirk. Kirk who began his skateboarding career at the age of 16, took a blow to the head and was never the same. HEAVEN tells Kirk's story of his real life struggle and glory through the powerful photos, letters and commentary from those closest to Kirk.

HEAVEN is made up of 134 pages and only 1,000 limited first-edition copies are available for purchase through seemsbooks.com or dennismcgrath.net
For more information on DC Shoes and Dennis McGrath's book, HEAVEN, please visit http://www.dcshoes.com/DCxDennisMcGrath.
---