Back to News
B$Z: Etnies' Buy a Shoe, Plant a Tree Program Hits One Million Tree Milestone
April 22, 2015
Just in time for Earth Day, etnies is proudly celebrating the milestone of reaching one million trees in the Buy a Shoe, Plant a Tree program. To celebrate this achievement, the brand is announcing that Every Shoe Plants a Tree in 2015. Every time a pair of etnies is purchased this year, a tree will be planted in the rainforest, representing that individual's contribution and commitment to the planet.
Want to see just how big of an impact is made by one tree planted after an individual buys a pair of etnies?
• A single tree can absorb 48 pounds of CO2 a year, and an acre of trees absorbs enough CO2 over one year to equal the amount produced by driving a car 26,000 miles
• Each tree acts as a natural pollution-filter, absorbing pollutants while helping lower air temperature and combat climate change
• Every tree stabilizes the soil, prevents erosion and helps recharge ground water
The 1,000,000 trees from the etnies' Buy a Shoe, Plan a Tree program will absorb approximately 198,000 tons of CO2 from the Earth's atmosphere throughout the trees' lifetime.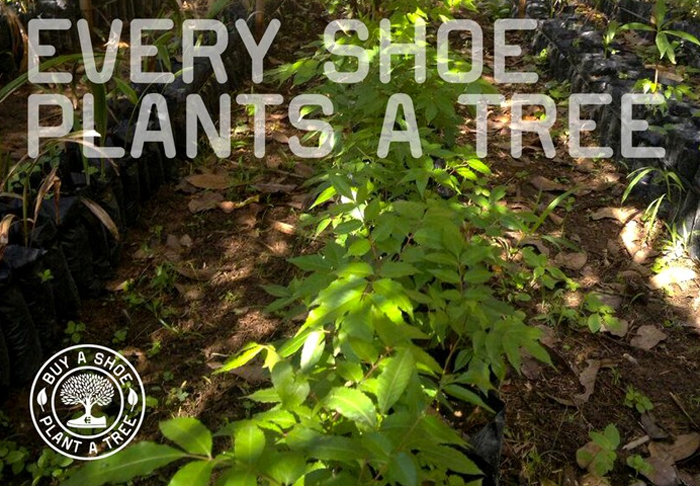 The etnies Buy a Shoe, Plant a Tree project started in 2011 when etnies Owner and CEO Pierre-Andre Senizergues decided to invest in the future by planting a tree in the Costa Rican rainforest for every pair of Jameson 2 Eco shoes sold. The following year, the program expanded to Brazil and the next phase of planting will take place in Africa. Thanks to the help of a partnership through Trees for the Future, the reforestation program has expanded to three continents in five years.
"Every day we can vote for the environment through using the right product," says Pierre-Andre Senizergues. "It's because so many people joined us in our commitment to reducing our footprint that we surpassed this incredible milestone. Thank you to everyone - we're stoked! This is only the beginning and I can't wait to see how far we are going to take this together and make a huge difference for all generations."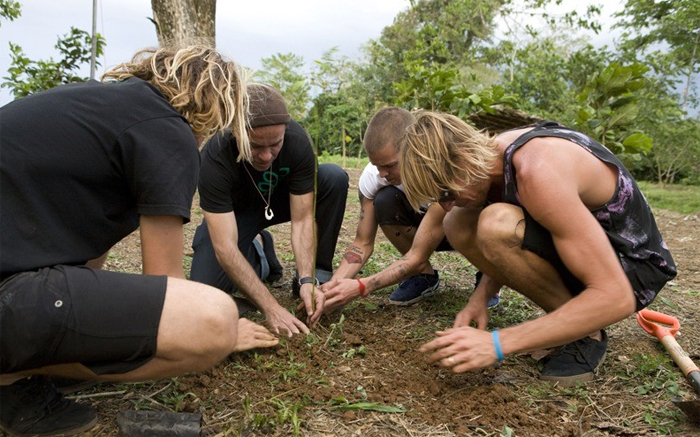 Chris Del Moro, etnies Owner Pierre-Andre Senizergues, Ryan Sheckler and CJ Kanuha in Costa Rica planting one of the first etnies trees in the Buy a Shoe, Plant a Tree program in 2011

etnies is committed to being carbon neutral by 2020, and the Buy a Shoe, Plant a Tree program is one of many steps the company has taken toward sustainability.
For the latest on etnies, stay connected with the brand here: etnies.com
Facebook: facebook.com/etnies
Instagram: @etnies
YouTube: https://www.youtube.com/etnies
Twitter: @etnies
---