BACK TO NEWS
B$Z: Lucid Announces Support For World Malaria Day
Lucid is proud to announce their support for World Malaria Day on Saturday April 25, 2015 in an effort to help spread the word about this deadly disease and to bring awareness to what Lucid is doing to help solve it and to enforce the idea that everyone can help. Lucid will offer a special 15% discount on their entire eyewear line this weekend in celebration of World Malaria Day and as usual each pair of sunglasses sold will bring a sleeping net to a child in need.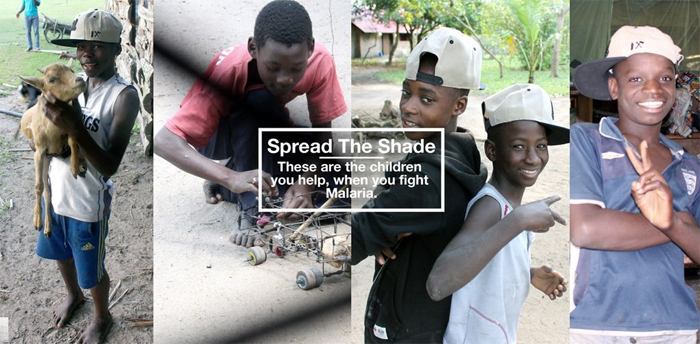 "The positive impact we can have on a child's life didn't fully hit me until we went to Africa on our first Spread the Shade mission," says Lucid Founder/President, Mark Reininga. "We are on our way to beating Malaria. Since the year 2000, over four million lives have been saved by global efforts to stop this deadly disease. Together with our customers, we are making a difference one sleeping net at a time."
Lucid will be working to bring awareness all weekend long with their new video featuring some of the very kids who their Spread the Shade program has helped protect. They will also be encouraging everyone to buy that spring/summer pair of shades they need anyway and in the process help save a child from Malaria.
For more information on World Malaria Day visit: http://www.worldmalariaday.org/about/world-malaria-day
Lucid Eyewear Collection: http://lucidwear.com/collections/all
Lucid World Malaria Day Video: https://youtu.be/a0XEJs3SOo8
Lucid Spread The Shade Video: http://youtu.be/pPk4hhN_dWc
---