BACK TO NEWS
B$Z: Oakley Opens Community in Los Angeles Celebrating Creativity in Skate
On Thursday, Oakley held an exclusive event in the Fairfax district celebrating the opening of Oakley in Residence: Los Angeles - a creative hangout space and pop-up skate park designed to celebrate a shared obsession for creativity in skate.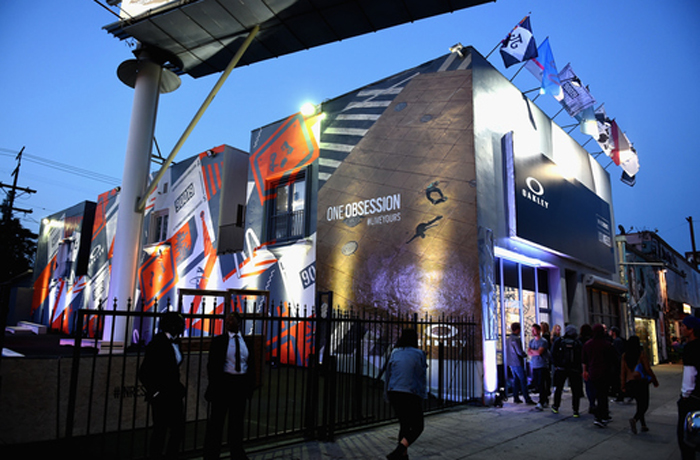 Atiba and Ako Jefferson of The Blackouts entertained guests with a special DJ set throughout the night. Notable attendees included professional skateboarders Ryan Sheckler, Curren Caples, Sean Malto, Leticia Bufoni, Ben Nordberg, snowboarder Luke "The Dingo" Trembath, along with photographers Andrea Do Souto, Mark Hunter (Cobrasnake) and Henrik Purienne.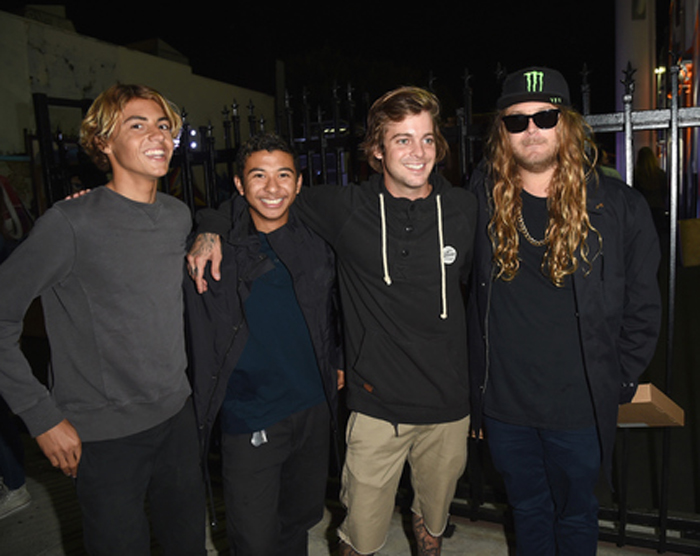 Guests previewed artwork from skate artist collective, The Art Dump, who brought to life eight legendary local skate spots, from the depths of the Pink Motel to the sets of Santa Monica, in an art exhibition at the space. Eight artists were paired with each location to design a flag and a skate deck representing their spot. A limited edition collectible fanzine was created to help map each location, available for pick up at the space. Featured Art Dumpers associated with the project include Andy Jenkins, Andy Mueller, Jeremy Carnahan, Eric Anthony, Chris Waycott, Carlos Gutierrez, Nate Hooper and Nick Zegel.

The one-of-a-kind skate deck artwork is being auctioned off at Oakley.com/inresidence to benefit non-profit Bridge to Skate.
Free and open to the public, Oakley in Residence: Los Angeles will be open daily from 11am – 8pm at 7763 Melrose Avenue and offer a weekly schedule of workshops, exhibitions, athlete meet-ups, skate sessions and film screenings through May 10.
It is the first of three "Oakley in Residence" brand hubs designed to fuel passion rooted in sport as part of the company's global ONE OBSESSION campaign that invites people around the world to join the #LiveYours movement, share their passion and inspire others.
For more information and a schedule of activities, visit www.oakley.com/inresidence. Join the global conversation at #LiveYours, #InResidence.
---