Back to News
PacSun Internship Program - Interview with Michelle Wentz
April 27, 2015
PacSun has a Summer and Spring Internship program that continues to grow and develop. This summer, PacSun will welcome 24 Interns into the company for a 10 week program across almost all departments – Design (Apparel, Graphic, Textiles, and more), Merchandising, Product Development, Marketing, In-Store Operations, Ecommerce, Recruiting, and more. Bringing in 24 young, aspiring professionals is a huge investment in effort and time, which means there also must be huge benefits for the company. Michelle Wentz, who heads up the PacSun Internship program provides us with insight about what happens and how a prospective Intern can apply.
Can you provide an overview of how the program works? (Highlights from the first week to the last week) Is it project based or different by department?
There is a lesson plan that each department turns in to describe week by week what the interns will be doing.
There are also 5 workshops that the interns will complete within the 10 week program:
- Recruiting workshop
- Strengths finder workshop
- Presentation skills workshop
- In-store experience
- Group presentation – presented to executive team
Can you quantify the size and scope of this program? How far and deep does it reach into PacSun?
For summer there are 24 interns. We fully immerse them in the process/business.

How long has the Internship program been in existence and how has it evolved from inception to now?
We started the program 3 years ago and have added the Executive presentation within the last 2 years.
What are the most exciting aspects of this program for PacSun and for the Interns?
For us it gives us a chance to find some of the best talent before they graduate. For the intern it gives them real corporate experience that is meaningful.
How much time is invested in finding Interns?
A lot of time is invested. We full cycle recruit for every position just like an entry level full time position.
What is the application process for an Intern?
They apply online at PacSun.com/careers and I will reach out based on their resume and set up a phone interview.
Is it a year-round program or does it take place only during the summer?
Summer and Spring.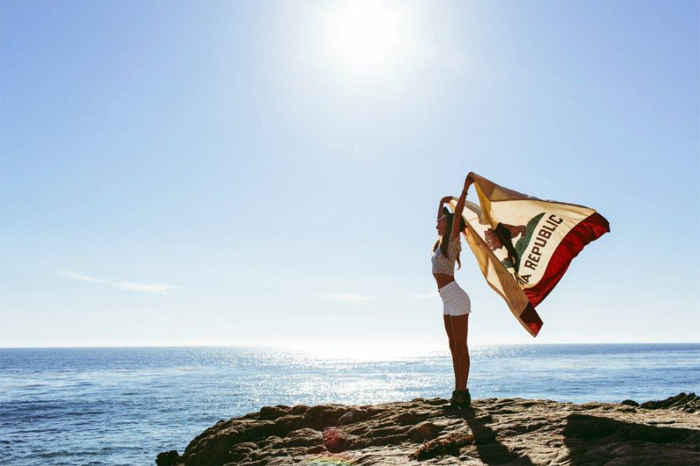 What makes it a great opportunity for the kids who land these internships?
Having a big name brand on your resume and also taking real corporate level experience to your next adventure!
Do you have post-Internship success stories that come to mind? Have Interns gone on to work full-time for PacSun or industry brands?
Several of our interns have been hired with us full time after the program and several stay with us on a temporary basis.
For any industry peer companies that might be reading, what perspective or advice can you share with those who are considering an Intern program?
Make it fun and informative for the students. They want to know that they are going to learn a lot, but also work for a company they can relate to and be passionate about.
---