BACK TO NEWS
EVENT: Sheckler Foundation Sparks Community to Be the Change at its 6th Annual Skate for a Cause
Last Saturday, more than two thousand supporters joined the Sheckler Foundation, its sponsors and skateboarders for Skate for a Cause at the etnies Skatepark of Lake Forest. The event raised enough money to fund eight more "Be the Change" grants to help kids in need and injured action sports athletes. The Sheckler Foundation's latest "Be the Change" recipient, Carter was the guest of honor throughout the day, where he received a check for $10,000, recognition and gifts from former "Be the Change" recipients, The Ashley Wade Foundation and Peach's Neet Feet. To see highlights of all the skateboarding that went down, watch the video here:
Pro Skateboarder and Sheckler Foundation's co-founder, Ryan Sheckler said, "It's such a blessing to have our supporters join us here at Skate for a Cause today. Our supporters help make it all possible, they enable us to give to those like Carter and continue to help more kids and injured action sports athletes."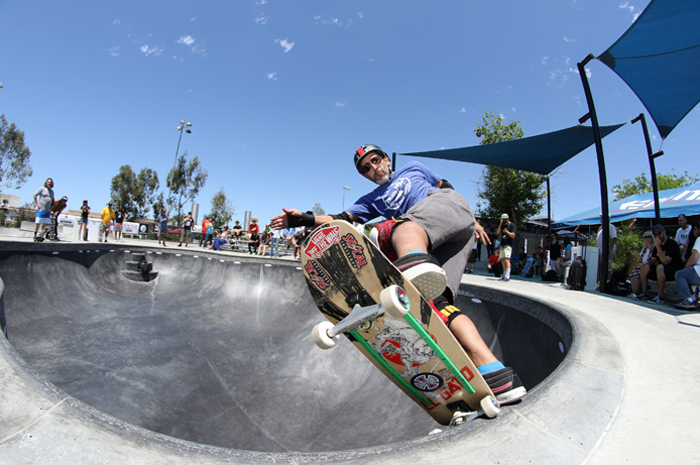 Tricks like this long 5-0 to fakie, won the JAKKS Pacific Legends Bowl Contest for Eddie "El Gato" Elguera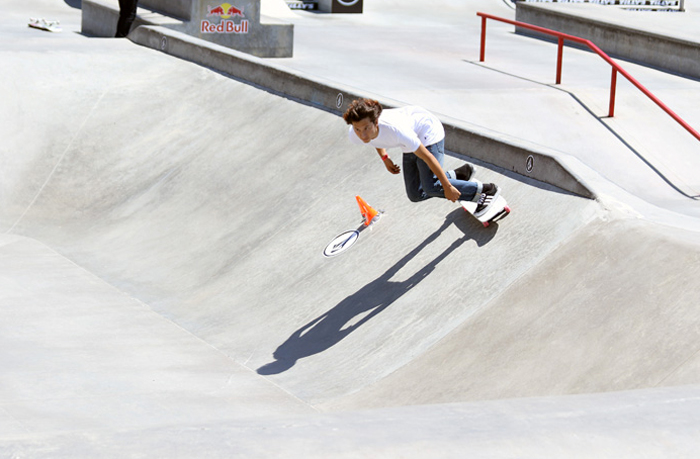 Daniel Vargas' unbelievably fast carves won him the Volcom Skatercross title for the third year in a row.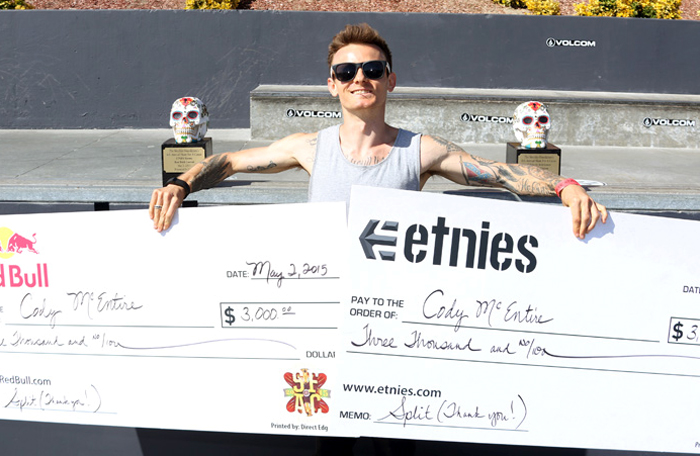 Taking home both, back-to-back titles for etnies Tranny Best Trick contest and the RedBull Tech Center Best Trick contest, Cody McEntire impressed the crowd with his technical skating.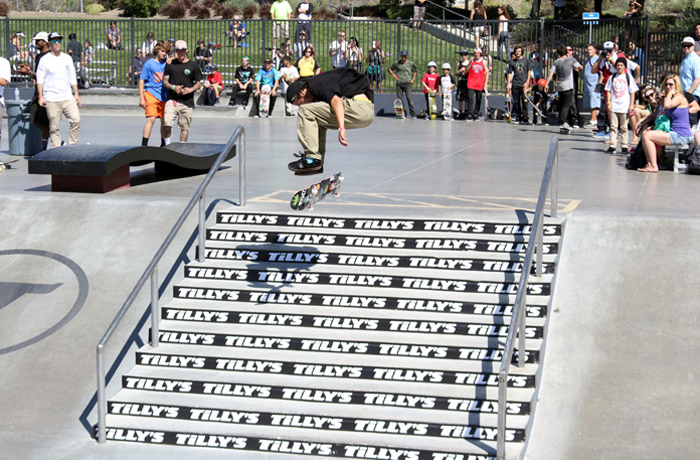 Skateboarding phenom, Chris Joslin set the standard for the Tilly's Stairs, Hubbas, Rails Best Trick contest.

The event kicked off at 10:00 a.m. as people swarmed to sign in and participate in the event's festivities. Before the skateboarding contests kicked-off, we were blessed to host a demo by WCMX (Wheel Chair Moto Cross) and Adaptive Action Sports athletes who put on an incredible show! Professional skateboarders ranging from Fabrizio Santos, Kevin Romar, Greg Lutzka, Manny Santiago, Ryan Decenzo, Matt Berger, Sean Sheffey, Eddie Elguera, Eddie Reatretegui and Tom Schaar joined the amateur skateboarders like Chris Joslin, David Reyes and Alex Midler among dozens of others to compete against and rally for each other.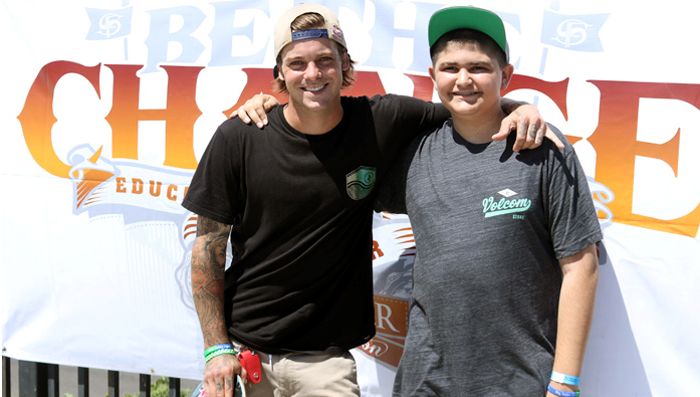 Ryan Sheckler and the foundation's latest "Be the Change" recipient, Carter hanging before the event's festivities.

Carter is a 12-year-old boy who suffers from Asperger Syndrome and a rare form of debilitating Eczema. He is the Sheckler Foundation's latest "Be the Change" recipient who has received widespread support from the skateboarding community. At this year's Skate for a Cause, he received a $10,000 financial grant that will go towards his treatments. Prior to becoming the latest "Be the Change" recipient, Carter was touched by a fellow nominee, Taylor's Journey with a Traumatic Brain Injury. He had decided if he were given the $10,000 grant, he would split half of the grant with Taylor. Carter's generosity sparked a series of past "Be the Change" recipients to pay it forward. Peach's Neet Feet and The Ashley Wade Foundation joined in by donating shoes and baskets for Carter and Taylor.
The Sheckler Foundation would like to give a warm thank you to all of its supporters – from the skateboarders, sponsors and to all the individuals who came out and showed their support at the 6th Annual Skate for a Cause.

For additional details and information on the event and the Sheckler Foundation, please visit: shecklerfoundation.org; Facebook: facebook.com/shecklerfoundation; LinkedIn; Twitter: @SheckFoundation; Instagram: @ShecklerFoundation.
---