BACK TO NEWS
B$Z: Scotty James Joins Volcom Global Snow Team
Volcom is proud to welcome Scotty James to its global snow team. James is a two-time Olympian and the 2015 Snowboard Halfpipe World Champion. He is currently the number one ranked snowboarder in Australia for slopestyle and halfpipe.

"I'm over the moon that I've found a home at a company that has, for many years, represented everything I love about snowboarding," says James. "I'm excited to begin my journey with the Volcom family!"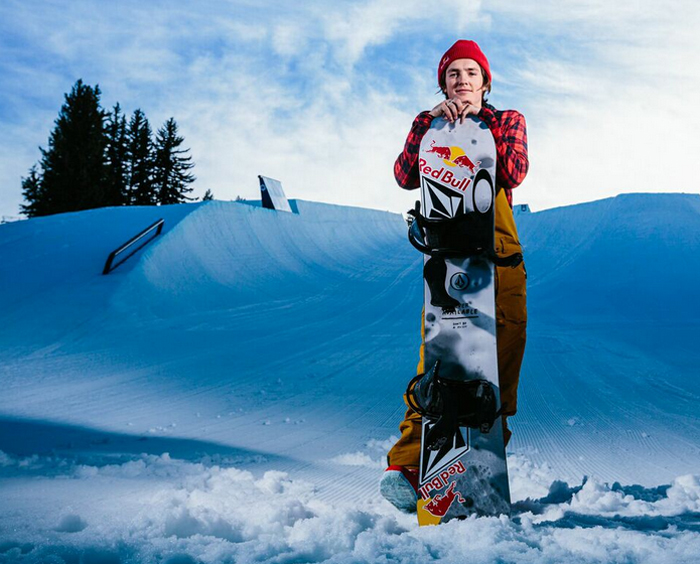 "Scotty has been on a fast approach to becoming one of the most well-rounded and highest-level snowboarders in the world," says Oren Tanzer, Volcom Global Snow Marketing Director. "Not only is he a phenomenal athlete, but he is able to combine his passion for traveling and competing worldwide, while holding down his roots in Australia. We're thrilled for the energy he brings to the roster."

James, 20, from Melbourne, Australia, was the youngest Olympic male competitor and the youngest male Olympian to compete in 50 years at the 2010 Vancouver Games. His 2014/15 season started strong with a third place Superpipe finish at the winter Dew Tour Mountain Championships. In January 2015 he earned the Snowboard Halfpipe title at the FIS Freestyle Ski and Snowboarding World Championships in Kreischberg, Austria, and in March 2015 earned third place at the Red Bull Double Pipe in Aspen, Colorado. "We're very excited to have Scotty join the Volcom team," says Luke Bennett, Sales and Marketing Manager for Australia and New Zealand. "He's already achieved so much in the world of snowboarding at only 20 years of age. We know he has a very bright future both on and off the mountain, and we couldn't think of a better brand ambassador to further strengthen the Volcom snow program in Australia."

James started riding at age three on the only board that was small enough for him: a shop display board his father purchased for $10. His family spent winters on the mountains of Australia and Canada as he quickly dominated the junior circuit, including the USASA Nationals and the European Open.

As 2015 continues for James, he plans to ride through the winter at his home resort, Perisher, Australia. "Now that competition season is over in the U.S. and Europe, I'm going to be spending a lot of time on my snowboard, participating in competition season in Australia, filming, and taking the best opportunities that arise," he says.

James joins Volcom's elite roster of snowboard athletes, which includes Terje Haakonsen, Bryan Iguchi, Jamie Lynn, Pat Moore, Mark Landvik, Dan Brisse, Arthur Longo, Markus Keller, Will Jackways, Elena Hight, Christy Prior, and Sarka Panchacova.

---