BACK TO NEWS
B$Z: Sikk Shades® Sponsors TransWorld Skateboarding 'Come Up Tour'
Sikk Shades by Eddie Bauer Jr.® – a new line of performance eyewear for the action sports market – is proud to sponsor TransWorld Skateboarding' s Come Up Tour (C.U.T.) kicking off Saturday, May 9 at Lincoln Skate Park in Los Angeles. The third annual amateur skate contest series will tour the U.S. for six weeks in a row in search of the nation's best unsponsored skateboarders. After Los Angeles, the tour heads to Oklahoma City, Nashville, Milwaukee, Portland and San Diego.
The top-3 skaters from the contest will score a pair of Sikk Shades flagship frames along with a mammoth-sized stack of product from other event sponsors. In addition to the free merchandise, each stop's champ will also receive a custom trophy from Art of Board. The winners from each stop will be given roughly 30 days to film a video part that will be hosted on TWSkate.com.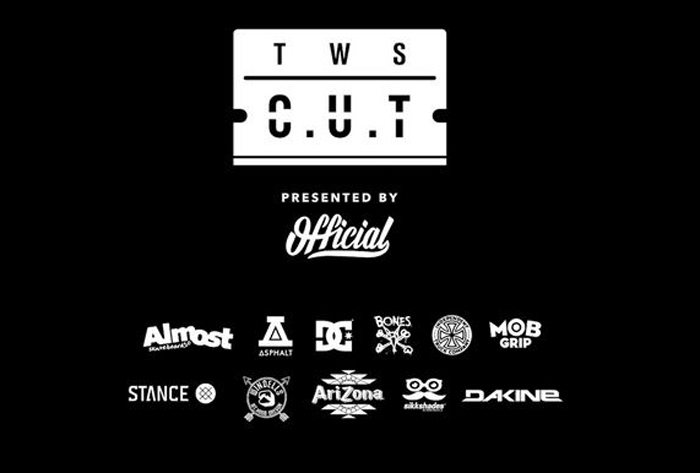 "Sikk Shades is psyched to sponsor the 'Come Up Tour,'" said Eddie Bauer Jr., founder of Sikk Shades. "It's going to be a great series and we hope skate fans come out to support these ams as they look to 'come up' and make a name for themselves in the skate industry. We'll be there at the events supporting these guys. We'll also be showing off our flagship frames and giving everyone the chance to test us out and see why Flash Electric is better than traditional polarized glasses. We'll also be giving away some schwag, so be sure to stop by the booth and say hello!"
Sikk Shades' innovative Flash Electric Coating lens technology is what separates the brand from its competition. Developed by former Pro BMX Rider Eddie Bauer Jr., along with some of the industry's top eyewear designers, Sikk Shades' flagship frames, the Huckleberry and Qualifier are now available online and in select retailers nationwide.
"We created these glasses specifically for athletes, and designed them to withstand harsh weather and extreme conditions, "said Bauer. "Our glasses offer clearer vision and better depth perception than traditional polarized glasses. Those distortions are why action sport athletes and accuracy dependent athletes can't wear polarized lens. They cannot see instruments or properly judge distance as acutely as they need to in order to sustain top performance."
The TransWorld Skateboarding C.U.T. Series features a unique open playing field design that allows the chance for all skill sets and ages to "Come Up!" Fans will play an integral role in deciding the winner as they will vote for their favorite video over a 2-week period. The overall winner of the video contest will be named "TWS C.U.T. Series Champion" and will receive a "Check Out" in TransWorld Magazine!
Be sure to stop by the Sikk Shades booth this Saturday at Lincoln Skatepark in Los Angeles. The crew will be showcasing an array of product and giving attendees the chance to test out the performance eyewear.
C.U.T. Tour Schedule:
May 9 – Los Angeles, CA
May 16 – Oklahoma City, OK
May 23 – Nashville, TN
May 30 – Milwaukee, WI
June 6 – Portland, OR
June 13 – San Diego, CA
For more Info and to Pre-Register go to http://bit.ly/1zIpSpm
Sponsored by:
---