Back to News
Sarah Stabile - Founder of Soxxy
May 11, 2015
With 18 years of experience in public relations for major brands like Virgin America, Virgin Atlantic, AirAsia, Air New Zealand, Ian Schrager Hotels, Levi's and Panasonic, Sarah Stabile is entering the brand world as an inventor. Tired of constantly pulling up her socks, Sarah glue-gunned Xs and Os in the inside top band of her socks to keep them up. That was the impetus for Soxxy, a brand of stylish sox and legwear. She shares the story with us below.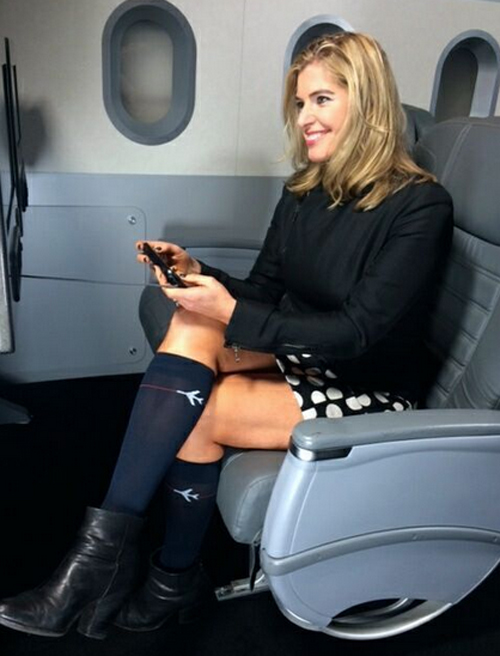 Please tell us about Soxxy's signature product. What problem does it solve?
I got into the sock business by accident. I was tired of my socks slipping down so I came up with a solution using my glue gun and a pair of knee socks. It wasn't pretty, but I knew I was onto something. I cut up my strapless bras and cycling shorts, stitched and stapled the grippy "silicon elastomer" onto socks and sent a very crude prototype to a sourcing agent in Asia. We worked with the manufacturer to create Soxxy's signature product. I hired a very talented Parsons graduate to help design the styles. I asked friends and colleagues about their frustrations with slipping socks. In the UK, they have a term – they're called "quitters." My Virgin colleague told me about a phrase his mum used to say, "pull up your socks," which basically means get your shi# together.
A few years ago, I broke my knee in a ski accident and had to wear compression socks for 3 months post-operation. They were hideous looking, but they made my legs feel better. I searched for stylish compression socks and discovered a major gap between medical (nude or white) compression stockings and athletic (hot pink or lime green). So, I took matters into my own hands and designed a line of stylish, unisex compression sox for travel, sport and medical.
How did you evolve Soxxy into a commercial product?
I evolved Soxxy into a commercial product by designing and marketing cool sox styles for men and women. I've leveraged my relationships in aviation, sports and medical to sell onboard Air Canada and American Airlines. I'm selling compression sox to hospitals and medical clinics. We even installed a Soxxy Vending Machine into a Vascular Clinic in Connecticut. I recently hired a Sales and Marketing Director, a VP of Sales and we're building an aggressive sales rep network across the country.
How have you been able to separate Soxxy from other sock brands in the market?
Soxxy is a challenger brand with a willingness to embrace new thinking. I took an every day product "socks" and made them better by adding function and style. Creating a killer product was only the first step. Next, I had to figure out how to bring Soxxy to market, with limited dollars. Last year, I was selected to go on Shark Tank – ultimately, I didn't go on, but that certainly would've helped introduce the brand to a National audience. On the flip side, most entrepreneurs give up a large percentage of their companies for $100k or so, which is a relatively insignificant amount of money in the big scheme. The Sharks are strategic and very well-connected however, I've been fortunate to work with some of the top entrepreneurs in the world, including: Sir Richard Branson, Tony Fernandes and Ian Schrager. These guys were once underdogs, who became industry leaders when they delivered a better customer experience in air travel and hospitality.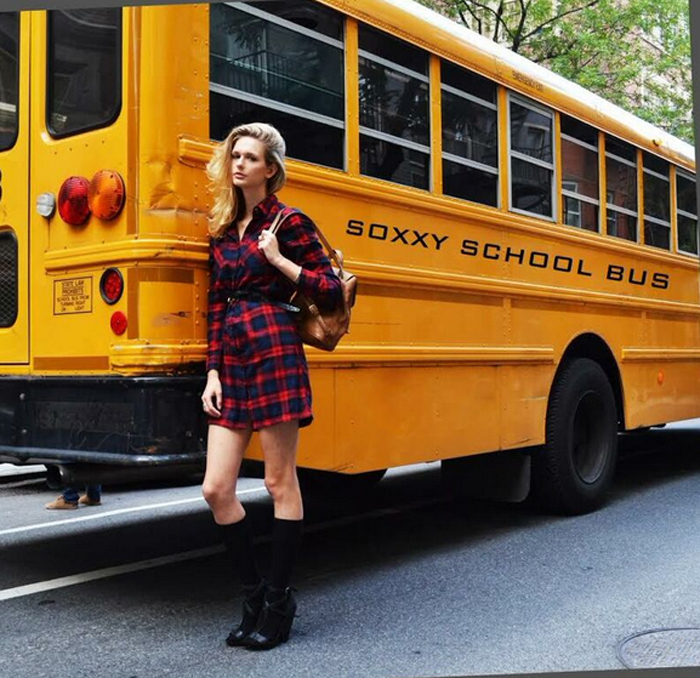 What sock model did you launch with?
We originally launched the brand with Soxxy's women's fashion sox in three lengths: ankle, knee and thigh-highs (all with XO Grip). It was a great way to enter the market and develop relationships.
When we launched Soxxy compression sox last year, all systems were in place to capture the attention of a larger audience - men and women, young and old. The list of people who should wear compression sox is extensive: athletes, airlines passengers, pregnant women, post-operative patients, people who are on their feet most of the day, vascular patients, diabetics…

What is in your line now?
Currently, Soxxy's line is an assortment of stylish knee high compression sox, thigh-high compression sox, leggings and fashion sox (ankle, knee and thigh-highs).
And of course, what product will you debut next?
Next-up, we're launching Soxxy compression leggings and tights. They have just the right level of compression for elite athletes, but are also comfortable and stylish enough to wear everyday.
What retail channels is Soxxy distributed in?
Soxxys are sold online at Soxxy.com, onboard airlines, in hospitals and medical clinics + boutique stores.
How has your professional background helped you develop this brand?
My professional career taught me how to develop brands and launch products. I learned to think differently and come up with disruptive ways to make a splash in the marketplace.
Our "Soxpert" brand ambassador program includes gorgeous models and elite athletes like: Lindsey Jacobellis (13x gold medalist, Snowboardcross), Travis Ganong (US Ski Team – fastest male on 4 edges), Darian Boyle (US Ski World Champion, Lord of Boards Snowboardcross champion, Sponsored Surfer, Professional Stand Up Paddle Competitor, TV & Film Host), Michelle Rhalves (Professional Snowboarder, avid surfer and skater, Bar Effect owner and instructor), Aaron Astorga (Snowboard, Surf & Skate icon). We also have doctors, nurses, pilots and flight crew who help spread the Soxxy message via social media and word of mouth.
I learned a lot from working with Richard Branson on his risky attempts to circumnavigate the globe via hot air balloon, Virgin Atlantic and Virgin America. Richard is brilliant at using himself to help promote the Virgin brand. So many people are afraid to pursue their dreams for fear of failure, but working with someone like that makes it all seem possible.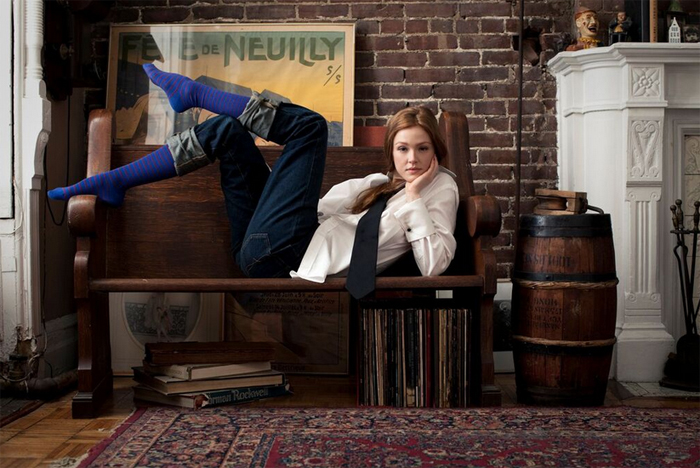 Soxpert Maggie in knee Soxxys


What made you realize you were ready for a professional change?
I've always had a natural curiosity and drive to find solutions for everyday problems. Soxxy is an extension of me and the evolution of my career to date.
What has been the biggest challenge so far? What has been the biggest reward?
My greatest challenge has been finding the right people. Hire your weakness and surround yourself with smart people, is great advice from Sara Blakely, founder of SPANX.
Not everyone is willing to work as hard as the founder, but if you set clear benchmarks and reward people for their successes, they will be motivated to achieve goals.
I love it when customers tell me stories about how Soxxy helped increase their circulation, reduce swelling and muscle soreness on long flights - or – while recovering from a strenuous training session. Those testimonials are amazing rewards.
What advice would you give to fellow inventors and entrepreneurs?
My advice to entrepreneurs is to go after your dreams and trust your gut. When you falter, pick yourself up, reassess and focus on the solutions versus the problems.
Xoxo
---