BACK TO NEWS
The Sixth Annual Skateboarding Hall of Fame and Icon Awards presented by Vans
On Thursday, May 14th, nine legendary skateboarders from the 1970's and 1980's were inducted into the Skateboarding Hall of Fame. The 2015 inductees included: Brian Logan, Henry Hester, Robin Logan, Duane Peters, Neil Blender, Cara-Beth Burnside, Chris Miller, Elissa Steamer, and John Cardiel. Family and friends gathered at the ceremony to reminisce about the good times and to relive some epic memories. Three Icon Awards were also presented to James O'Mahoney, founder of the U.S. Skateboard Association, Larry Blama and Dave Dominy of Tracker Trucks, and Steve Van Doren of Vans.
Upon entering the ceremony, guests were invited to enjoy the art work of Reed Bmore, a street artist from Baltimore, Maryland, a live artist drawing portraits on the spot, and memorabilia from some of the most remarkable people that ever stepped foot on a skateboard. Here is a quick photo recap from the event: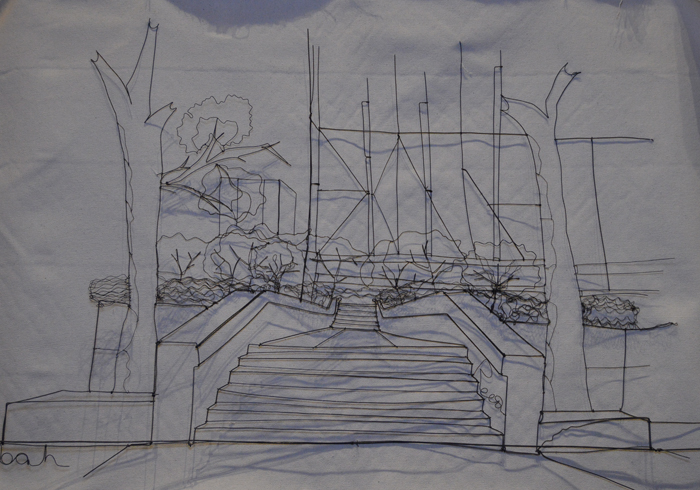 Wire art from street artist Reed Bmore was featured at the entrance of the induction ceremony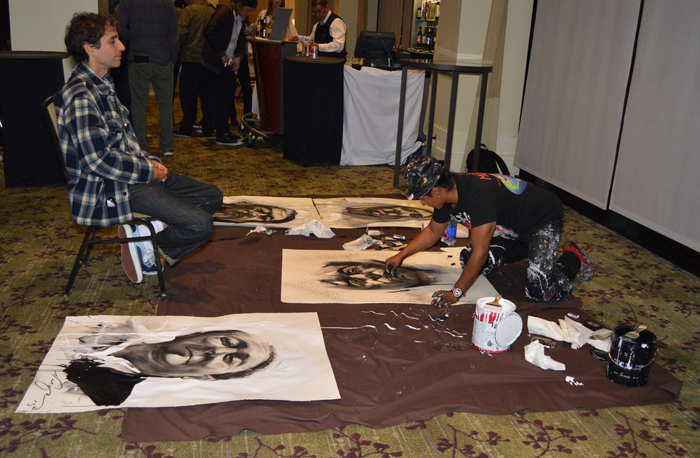 Live portrait artist was making masterpieces prior to the awards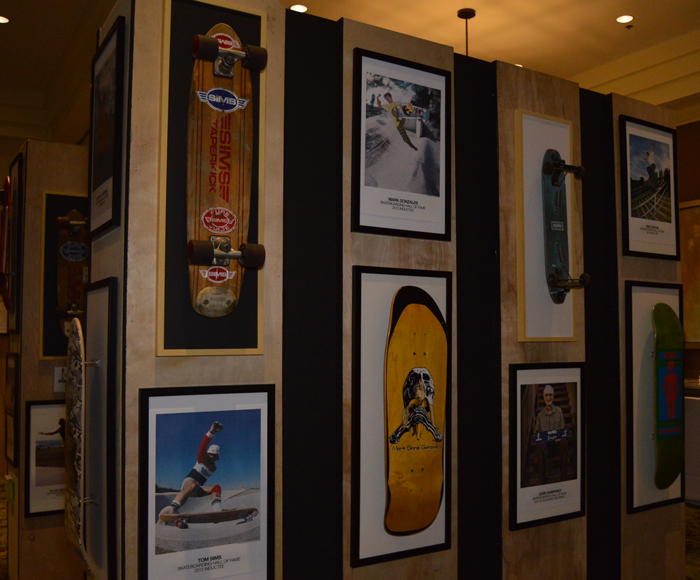 Walls and walls of legendary skateboards displaying years of skateboarding history were displayed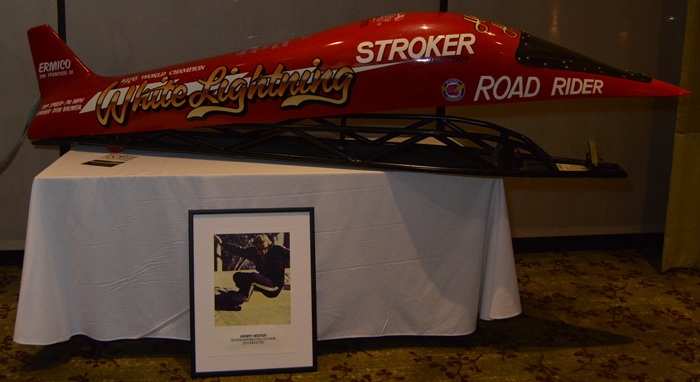 Henry Hester's infamous White Lightning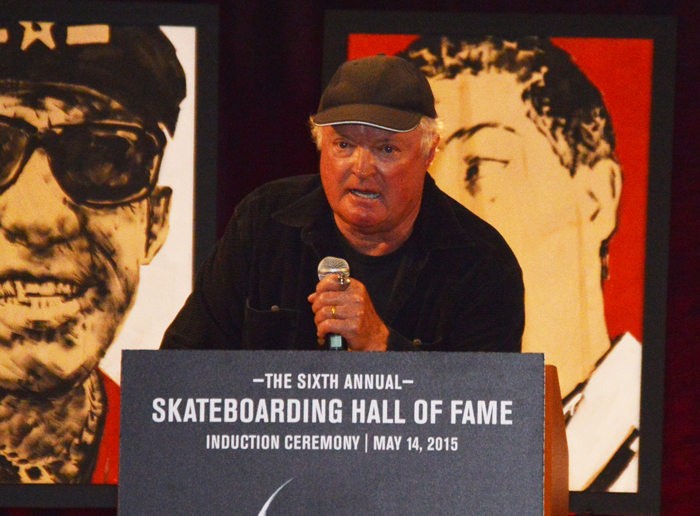 James O'Mahoney was one of three skateboarding industry icons to be recognized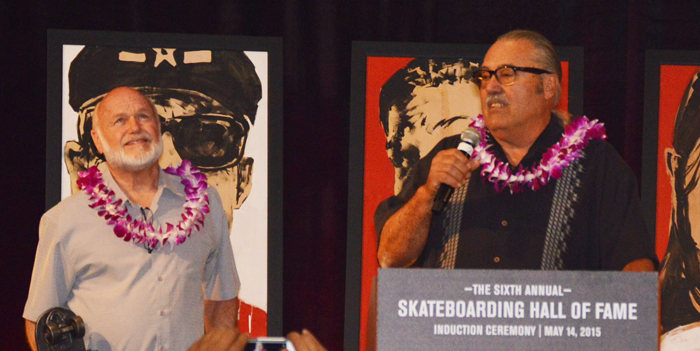 Dave Dominy (right) and Larry Balma (right) accepting the Icon Award for Tracker Trucks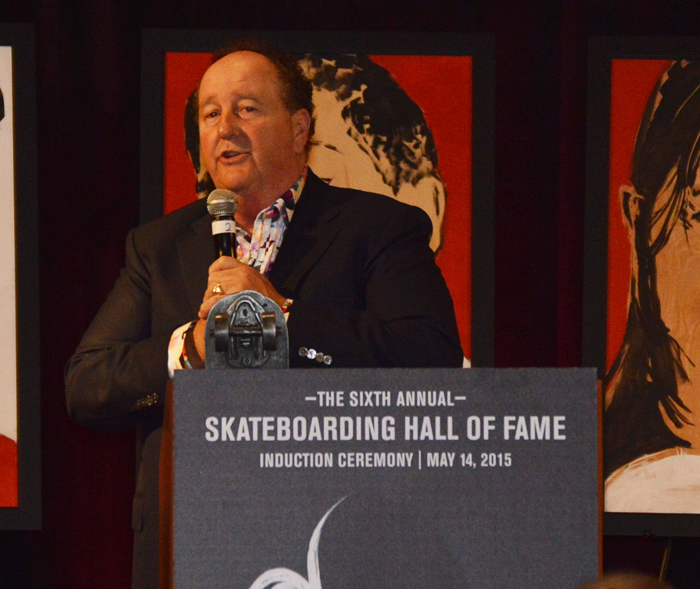 Steve Van Doren from Vans was the last of the three icons to be awarded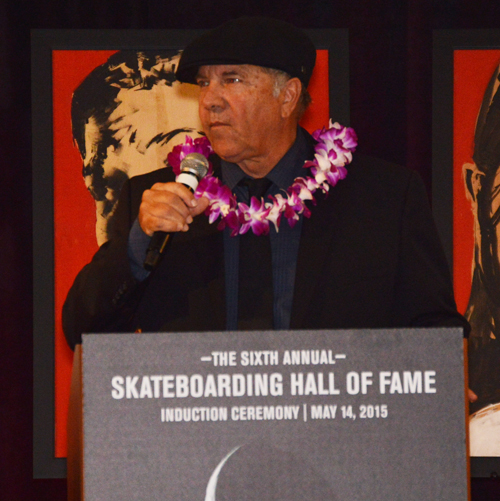 Henry Hester being inducted into the 2015 Skateboarding Hall of Fame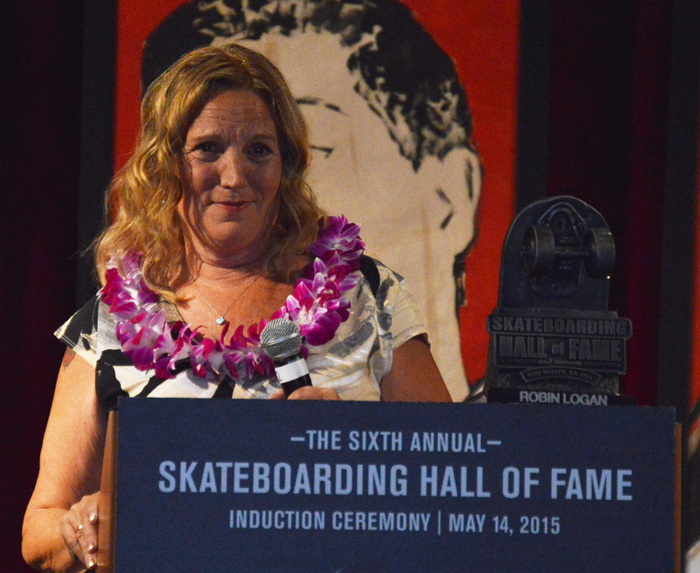 Robin Logan was another inductee of the Sixth Annual Skateboarding Hall of Fame, just six years after her brother Bruce's induction in 2009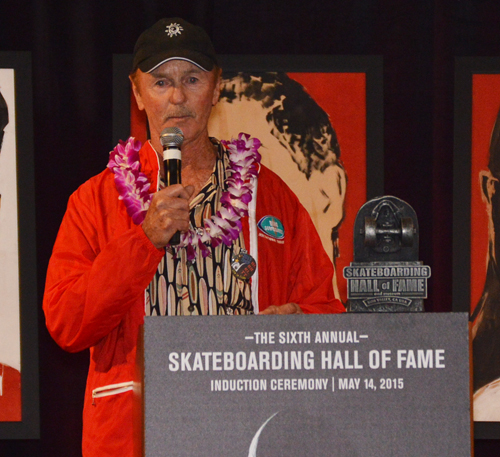 Along with Robin, Brian Logan was another of the Logan clan to be added to the Skateboarding Hall of Fame this year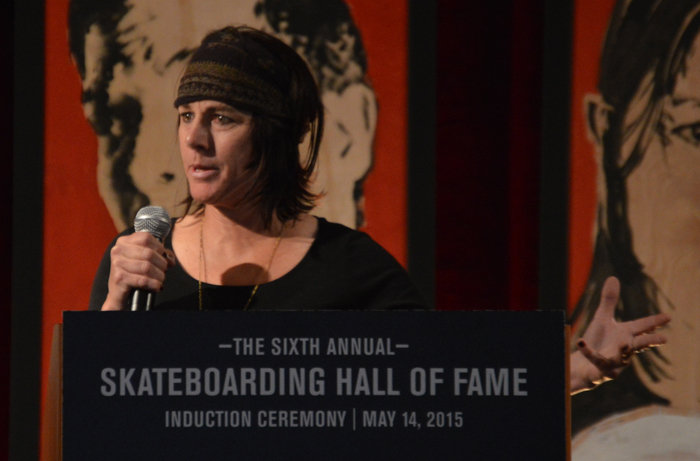 Cara-Beth Burnside, known for ripping better than the boys, was another inductee into the Skateboarding Hall of Fame this year
For more photos from the event, check out our Facebook album.
---