BACK TO NEWS
B$Z: Teen Choice 2015 - Make Pro Surfer Makua Rothman Choice Male Athlete
Hawaiian Professional Surfer and the #1 surfer in the world as crowned by the World Surf League, Makua Rothman is longing for a coveted TEEN CHOICE Surfboard Award as FOX has opened up requests for nominees in various categories, including Choice Male Athlete. The first step is getting Rothman nominated in the category.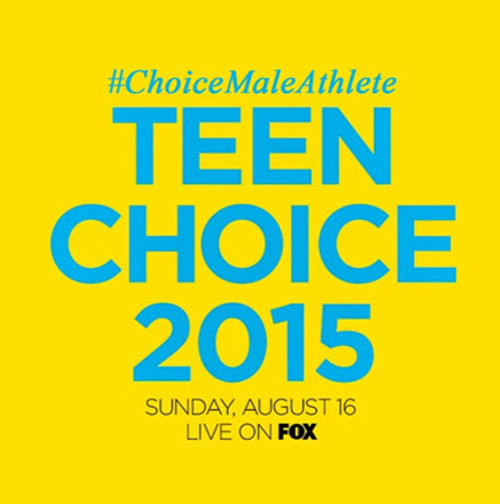 "I've always wanted to go to Teen Choice and win a Surfboard," said Rothman. "I mean, I surf for a living, so it's only fitting to be apart of Teen Choice, right. I'd truly be honored to just attend. I'm hoping the surfing community rallies around us to continue to push our sport even further."
Rothman, secured the WSL 2014/2015 Tour World Championship based on points earned during the Big Wave Tour, winning by more than 7,000 points. To open the 2015 surfing season, Rothman won the Quiksilver Ceremonial in pumping surf at Punta de Lobos, Chile on May 1.
The 30-year-old Rothman began surfing at the age of two and still holds the title as the youngest to catch the biggest wave ever ridden in the world, when he rode a 66-foot wave at the age of 18 in 2002. The surfer turned singer-songwriter has also been touring in support of his debut album "Sound Wave," a laid-back, pop-inflected reggae-rock grouping of songs paying homage to his heritage. Rothman is also an actor and in May 2015, Warner Brothers announced Rothman was featured in their latest fast-paced, high-adrenaline action thriller "Point Break," where Rothman performed surfing stunts showcasing the most daring athleticism ever seen in a motion picture.
FOX is asking consumers to share their TEEN CHOICE nominee and category selection on both Twitter and Instagram to nominate their favorite celebrity. To nominate Rothman, the below is the suggested post:
My #TeenChoice nominee for #ChoiceMaleAthlete is world #1 Surfer @MakuaRothman http://www.teenchoice.com/nominate @TeenChoiceFOX
TEEN CHOICE 2015, will air live on Sunday, Aug. 16 (8:00-10:00 PM ET live/PT tape-delayed) on FOX. For nearly 20 years, TEEN CHOICE has presented performances and appearances by some of pop culture's brightest stars, presenting a bevy of award categories to the year's iconic stars from the best films, most-loved TV shows, sports, fiercest music and the top moments in fashion, digital and comedy.
The surfer turned singer-songwriter Rothman is backed by Monster Energy®, clothing company RVCA, SHADE sunscreen, Oakley®, and Braven. For more on Rothman, please visit http://www.MakuaRothman.co, http://www.Twitter.com/MakuaRothman, https://instagram.com/makuarothman, or https://www.facebook.com/MakuaRothmanSurf.
---