BACK TO NEWS
EVENT: All Good by Elemental Herbs Joins 5 Gyres on the SEA Change Expedition
Elemental Herbs—maker of All Good organic personal care products— is proud to announce their partnership with the 5 Gyres Institute's SEA Change Expedition. The three leg sailing expedition will travel across the North Atlantic Subtropical Gyre from June 2-23 aboard the Mystic Schooner. This is 5 Gyres' 16th ocean research voyage and welcomes musician and eco-activist Jack Johnson and friends, as well as plastic pollution advocates, scientists, filmmakers, artists and other change makers.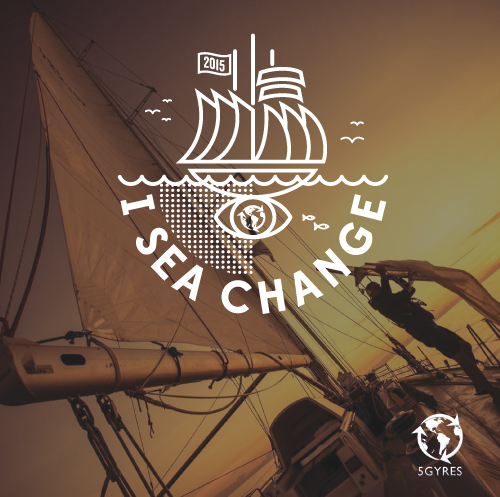 Elemental Herbs has teamed up with Klean Kanteen to offer the boat All Good Sunscreen in bulk stainless steel containers, promoting awareness of the importance of reducing dependency on single-use plastics. The company also provided their SPF 33 All Good Sport Sunscreen, SPF 20 All Good Organic Coconut Lip Balm, and a custom SPF 50 All Good Sunscreen Butter in limited edition reusable and recyclable metal containers for each person on the expedition. In addition to the eco-friendly packaging, All Good Sunscreen formulas are recognized by the Environmental Working Group (EWG) as a top-rated sunscreen containing the safest, all-natural sun protection ingredients and are coral reef safe.
"We are extremely honored to sponsor this voyage," said Elemental Herbs founder, Caroline Duell. "Our partnership with 5 Gyres gives us the ability to amplify the message of the SEA Change Expedition and to be a part of finding viable solutions to plastic pollution. As members of 1% for the Planet, we appreciate the power of triple bottom line businesses supporting environmental organizations to create positive change."
In addition to plastics, chemicals from sunscreens are threatening the life of coral and algae that are essential in preserving that eco system. An estimated 4,000-6,000 tons of sunscreen are washed off in coral reef environments every year leaving them bleached by synthetic ingredients commonly found in sunscreens.
"We need more companies like Elemental Herbs, creating ocean safe products and pursuing plastic alternatives," said Marcus Erickson, 5 Gyres Research Director. "Companies' leadership is vital in stopping the global crisis of plastic pollution. Without Elemental Herbs, it would be impossible for us to create an expedition free of plastic waste, and the sunburn would be unpleasant too."
---