Back to News
First Friday - Malakye
June 5, 2015
"First Friday" gives you an inside look at company culture every first Friday of the month.
What Makes Malakye Unique?
"At the Malakye office, I can (and do) jump up from my desk to; do a cartwheel, sprint laps around for high-fives, start a dance party or bust gangsta-rap rhymes with my co-workers and no one thinks twice about any of it. We hit the grind hard while we're here, but the moments we all share a good laugh are what make the day!" Ashlee Stater, Account Manager - Surf, Skate, and Snow
"The Malakye team may be small in scale, but we are mighty! I have found that being a small team is an advantage in the fact that while we all have our own distinguished roles, we have the ability to wear many hats. Inside the four walls of our office is a safe zone - we are able to put ideas out there, collaborate, kick them around, and usually come up with a killer plan (or decide we have come up with a terrible idea). More importantly, we share similar passions, but we are all really unique in our own way, which makes coming to work so fun!" Katie Ferraro, Content Creator and Event Coordinator
"We work in an environment where we have opportunity to grow and be whatever it is we want to be. I love coming to work knowing that my biggest obstacle is my own limit. It's a "real" environment, the right answer is far more important than being right, and we all talk straight. We're about getting better at what and how we do what we do and we have an environment that supports that. These are some of the things that make our culture unique." Chad Mihalick, Owner Malakye.com
Malakye's company culture is unique because we're a small team and we all work really hard, yet we don't take ourselves too seriously. It's not uncommon to see our company owner dance down the hallway, to have impromptu sing-alongs when a good song comes on Pandora, or to laugh at the talking Ron Burgundy bobble head when he decides to chime in. We definitely know how to laugh and have a good time around here!" Kelly Bader, Business Development Manager - Outdoor and Bike
FUN FACT:
Every Friday is a half day and what we refer to as F*&% Yeah It's Friday (aka: FYIF)
MALAKYE OFFICE:
Just a little humble brag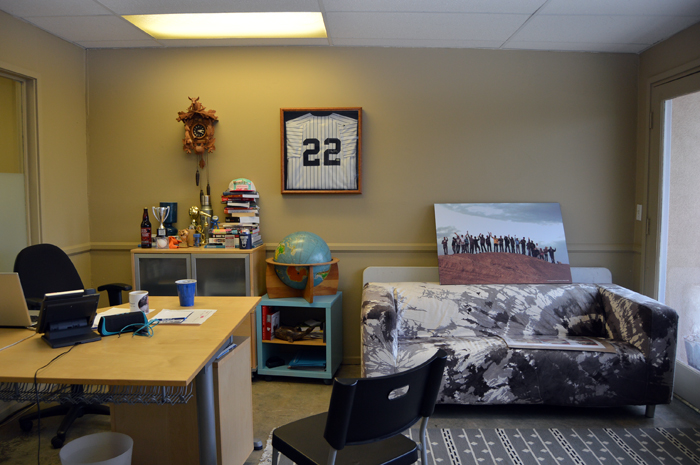 Chad's Office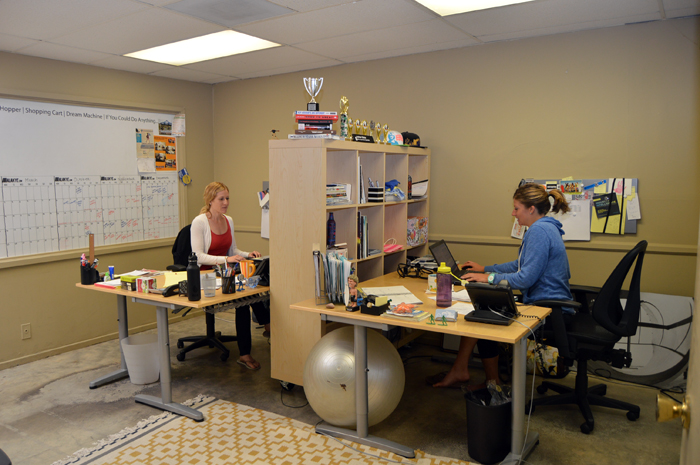 Kelly and Ashlee's digs (Not pictured: Ron Burgundy)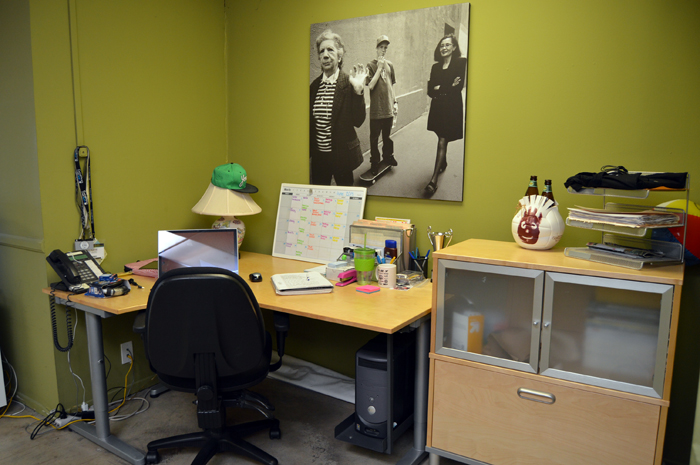 Katie's Space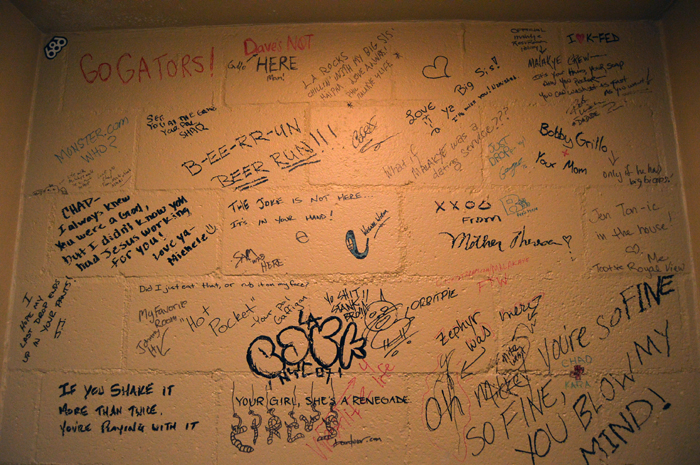 The bathroom quote wall, just in case you need a little entertainment, while, you know...
HOW WE SPEND OUR FYIF:
Ashlee - ANYthing involving the sunshine, skateboard, sand or sea!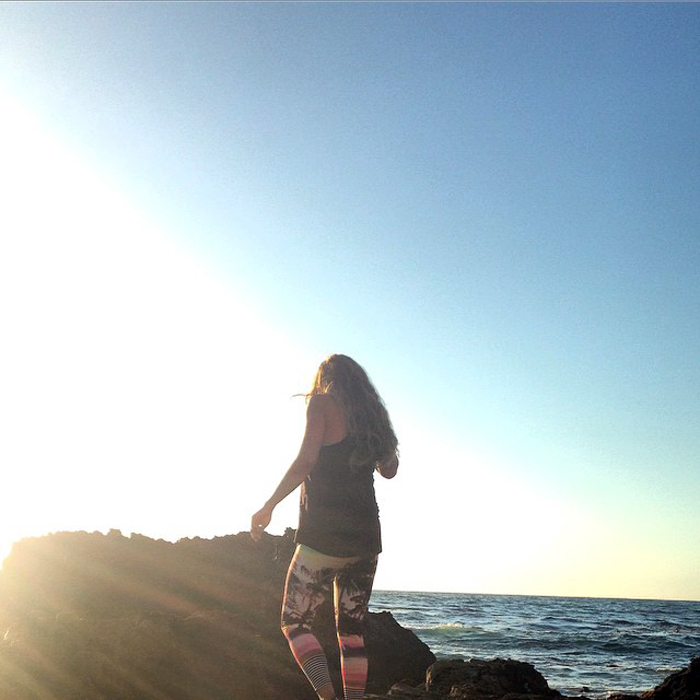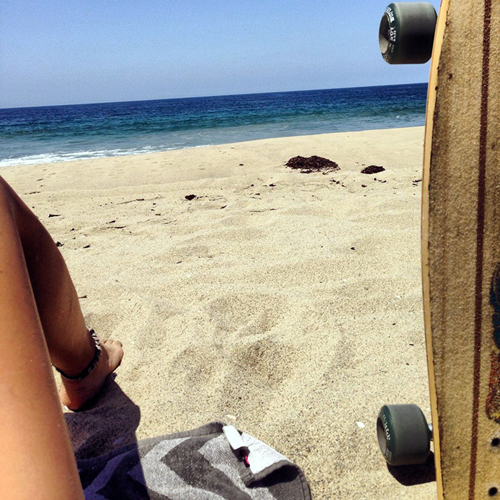 Chad - Surfing! (Here he is surfing in Fiji!)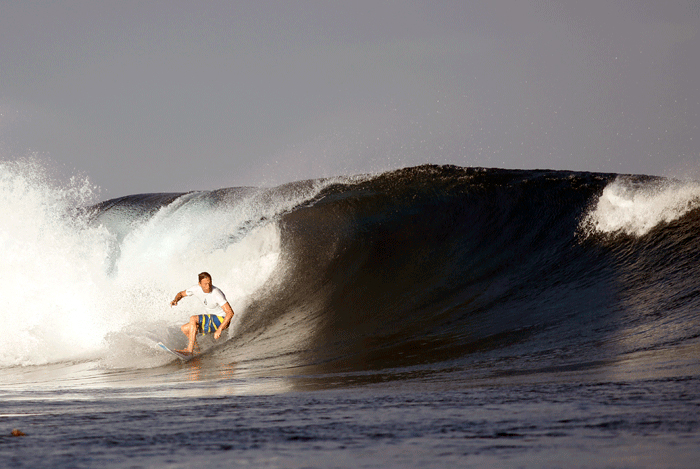 Katie - When I'm not at my desk, you can find me at my second home: StrengthRx CrossFit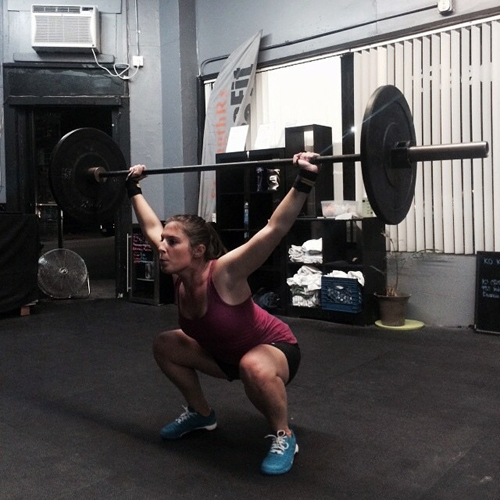 Kelly - My favorite thing to do on half day Fridays is take my dog Sheila to the dog park or the dog beach. She loves it and we have so much fun!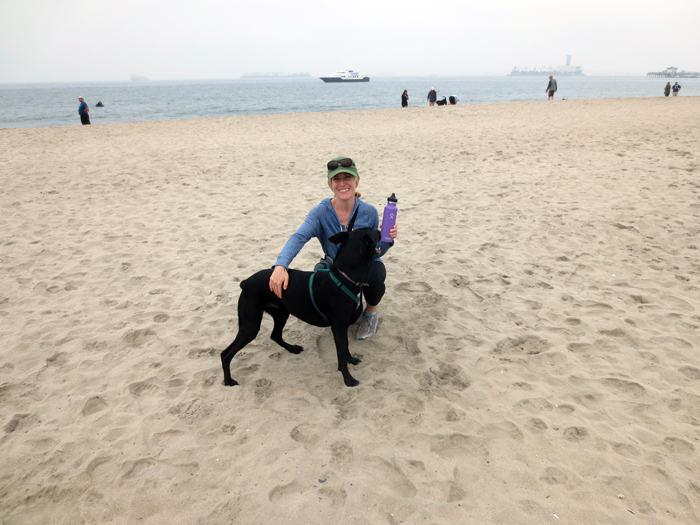 Interested in having your company culture featured for an upcoming First Friday? Send us an email!
---