Back to News
B$Z: Suzuki Inks Two-Year Commitment to American International Motorcycle Expo
June 16, 2015
The American International Motorcycle Expo (AIMExpo) has announced that Suzuki, one of the founding OEM exhibitors of the groundbreaking event, has committed to a multi-year agreement that will see the brand in attendance for years to come. The third-annual event returns to the Orange County Convention Center (OCCC) in Orlando, Florida, this October 15-18 where the OEM plans to showcase multiple 2016 product lines and offer demo rides of its most popular models. With this agreement, Suzuki becomes the first OEM exhibitor to commit to a multi-year contract with the event that continues to revolutionize the powersports industry.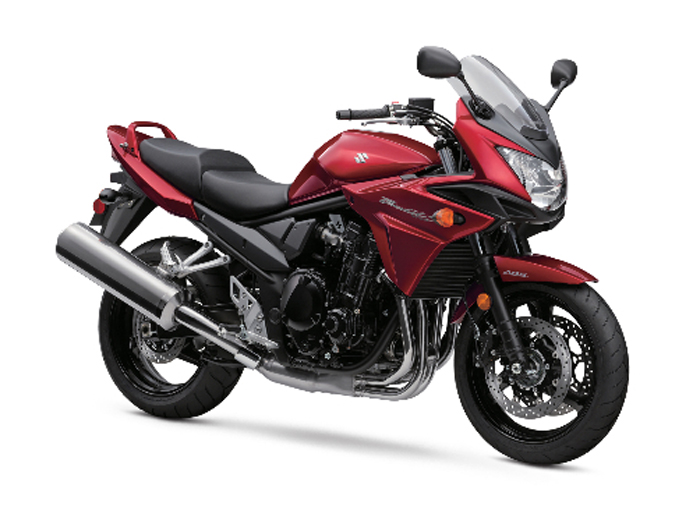 Since establishing itself at the inaugural AIMExpo back in 2013, Suzuki continues to leverage the innovative, all-in-one platform offered by AIMExpo. For 2015, Suzuki will again have a presence at AIMExpo Outdoors! where attendees will have the opportunity to experience first-hand Suzuki motorcycles such as the GSX-R, V-Strom, and Boulevard, as well as Suzuki KingQuad ATVs. The OEM's booth inside the OCCC will feature an interactive and highly engaging display of its 2016 product line. The indoor and outdoor presence provides dealers, consumers and media with an all-encompassing experience unlike any other.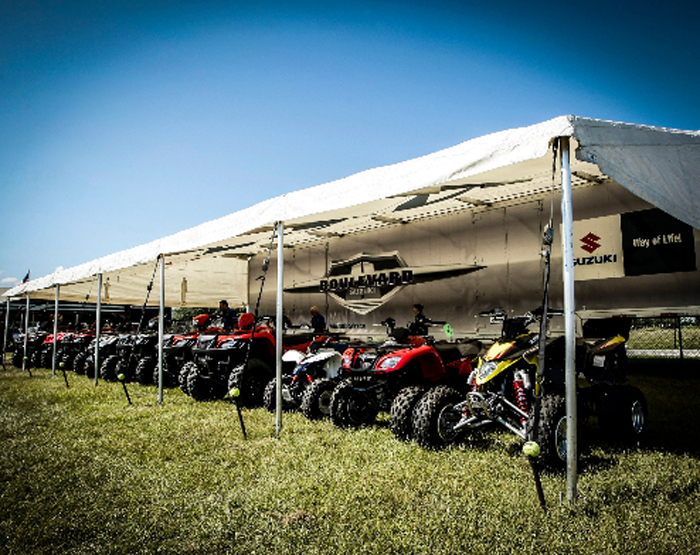 "From year one we recognized the value AIMExpo was providing for the powersports industry as a whole by creating an event for dealers and consumers," said Rod Lopusnak, Director, Operations Head, Motorcycle/ATV Sales Operations at Suzuki. "Suzuki is committed to supporting Suzuki dealers first so they can provide value to consumers, which is why we have signed a multi-year agreement to leverage the show's platform for both Suzuki and for Suzuki dealers. We will have even more products on display and available for demo rides this year including our GSX-R and new GSX-S line, plus Suzuki V-Strom, Burgman, Boulevard and KingQuad ATV lines. We look forward to connecting with Suzuki dealers, Suzuki riders and with the industry as a whole throughout the four days in Orlando."

"Suzuki's two-year commitment speaks volumes about the impact AIMExpo has generated in just two short years and is a significant milestone," said Mike Webster, President, Marketplace Events Motorcycle Group. "Each year they have expanded their presence and found ways to engage with dealers, consumers and media in a very authentic fashion. This is exactly what the all-inclusive AIMExpo platform was designed for. We value their partnership greatly and look forward to Suzuki's continued growth and involvement with AIMExpo.
Nearly 400 exhibitors have already committed to AIMExpo in 2015. Exhibitor presence builds each day, and companies looking to take advantage of the AIMExpo platform should contact an AIMExpo Account Manager toll-free at 855-MCShows (855-627-4697).

Be sure to stay tuned to the AIMExpoUSA.com website and keep up to date on exciting news as it happens by visiting AIMExpo's social media pages. "Like" the American International Motorcycle Expo on Facebook, and "Follow" on Twitter or Instagram: @AIMExpo.
---