BACK TO NEWS
Trace Action Sports Tracker - Interview with David and Anatole Lokshim and Brad Blankinship
Trace, The Action Sports Tracker, founded by a father son duo and recently added industry veteran Brad Blankinship to its executive team and aims to crush it with the Trace device.
Based in Huntington Beach, CA, Anatole Lokshin (father), formerly of Magellan Navigation and David Lokshin (son) bring their combined professional experience in GPS/Sensor Algorithms and Mathematics, passion for action sports and data into this new "thing" that changes the participant experience in action sports. Naturally, we jumped at the opportunity to pick their brains.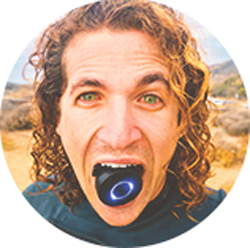 David Lokshin

Can you make it really simple for us to understand what this thing does and why people will like it?
DL: Trace is the Action Sports Tracker. Trace helps you improve your performance and you never have to edit another video. We do this by tracking and storing your every session and allowing you to compare your performance over time and against others.
We also auto edit your video. Just sync your GoPro to the app, and then we'll edit out the highlights (just your waves or runs), color correct the clips so that the colors pop, and overlay your stats on the footage. Again, all this happens automatically. It's like magic.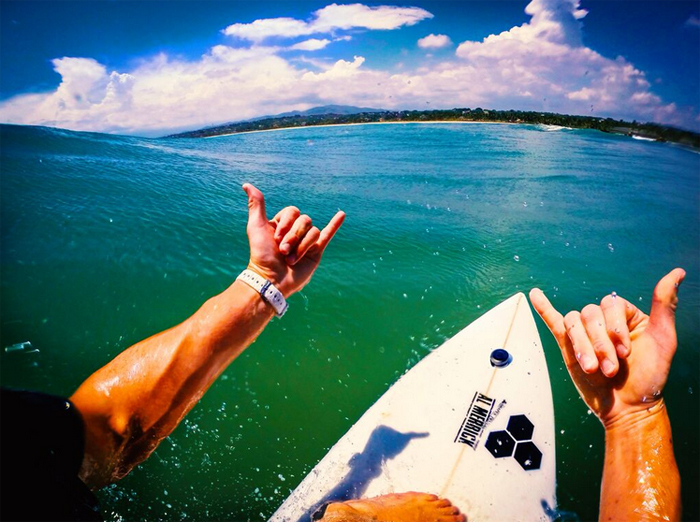 Who initially saw the need for Trace, you or your Dad? Why did you decide to partner up to create Trace?
DL: Neither of us, actually. Anatole's idea was that sensors would soon be everywhere, and we played around with a lot of ideas at first. The one that took off was a portal for skiers and snowboarders that showed them their speed, vertical, and other stats. It just kept growing, and we kept putting more time and energy into it. That initial platform grew into Trace Snow and Trace Surf.
Anatole came up with video auto editing. He was working on the jump algorithm and watching hours of footage from athletes doing jumps. The jumps last for a few seconds, but he was scanning through hours of video. Why can't I just scan right to the jump? So we built that functionality, showed it to some of our more avid users, and they were blown away.
How is your previous career in trading foreign exchange options helping you now?
DL: Trading is a really high stress job. It's a lame answer, but the most useful skill I learned was to remain unemotional and hyper-rational during high stress situations.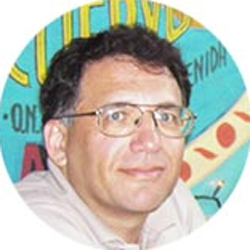 Anatole Lokshin


How long has the technology been available to do what you're doing with Trace?
AL: To create a successful consumer product, the right technology must be available for the right price. Trace requires the right combination of multiple technologies–embedded inertial sensors, GPS, phone app, algorithms and data processing, and a powerful backend. While all these technologies were available for some time, only in the last 2 – 3 years have they become widely available and affordable.
How do you make Trace and the GoPro device talk to each other? How does someone realize the benefit of this?
AL: In general terms, we synchronize the Trace and GoPro (or any other camera). While it sounds simple, there are a lot of important details because we need to annotate very fast motion such as jumps and tricks, so synchronization must be at a sub-second level. We've successfully patented this technology.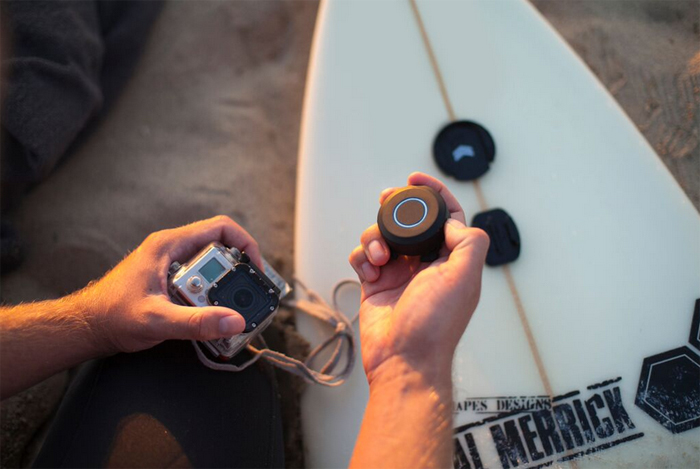 Have you ever had so much fun with your work as you are now?
AL: We are changing how Action Sports are participated in and enjoyed; this is really exciting. I had a similar experience before when I started to working for Magellan – we created consumer GPS, which completely changed how people live their lives. This was very exciting time too.
What can you tell us about the possibilities you see for future product developments? Do you have any ideas kicking around that are "out there"?
The Action Sport monitoring is only in its infancy, so there are a lot of ideas, much more than we can implement with our small team. The trend is clear that sensors and cameras will be everywhere. This will generate an enormous amount of video and data, but it needs to be processed and catalogued. What we are working on is to take this large amount of data and merge, sort, annotate, tag, and present only the important highlights. This all must be done instantly and automatically in the background, transparent to end-users. Surf and snow are just the first sports that we are covering. Ultimately we want Trace to be available to all action sports.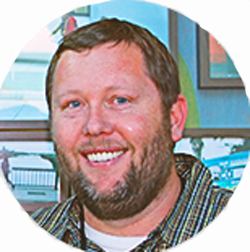 Brad Blankinship
This product is different from past companies and products you were involved with. What is most exciting to you about this?
BB: When I first met David and he showed me the Trace footage with the data overlay I thought this is going everything… Think of contest judging and how subjective it is for example. The most exciting part for me is being a part of something that can help the progression of action sports.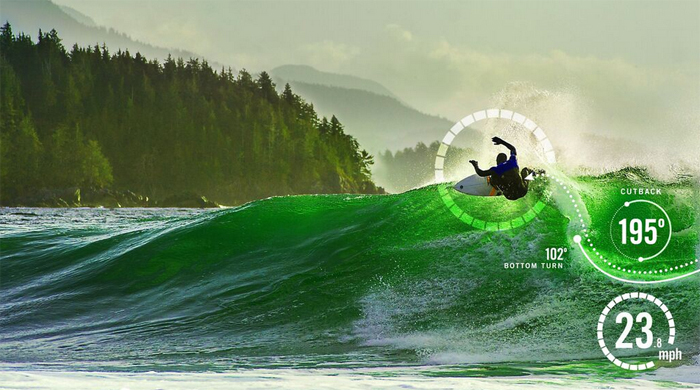 What is most exciting to you about having the opportunity to serve as the Chief Operating Officer?
BB: I enjoy the excitement and energy that comes with working with innovative companies in their infancy. My initial focus has been sales and marketing, but we are all very involved in every aspect of the business.
What are your goals over the next 12-24 months?
BB: Our goal is to become the platform that processes all sensor data for sports. That is pretty ambitious and that will take some time. We also want people to think about video as a tool that they use all the time, not something that they bring out on special occasions and it takes forever to edit.
Currently Trace has a partnership with Channel Island Surfboards where the company tests surfboard attributes and provides Channel Island with exclusive data analysis. Trace has some exciting things coming up that you aren't going to want to miss! Check them out at www.traceup.com to stay in the loop!
---