Back to News
B$Z: Introducing olloclip Studio: an Integrated Mobile Photography System
July 1, 2015
olloclip® is once again advancing the mobile photography world and expanding its product offerings with the introduction of olloclip Studio exclusively on Kickstarter - the same community-driven platform that helped launch its original breakthrough iPhone lens concept worldwide four years ago. Starting today, anyone can back the development of olloclip Studio on Kickstarter at http://www.olloclip.com/kickstarter.

The olloclip Studio system combines an all-new, more-protective case design with an integrated mounting solution (patent pending) and a series of mobile photography accessories. Both the case and accessories are designed to intuitively work together the moment you pick them up. Unlike many of today's modular mobile grip systems, olloclip's Studio components work together seamlessly, so photographers can focus on quickly capturing the opportunity in front of them and not on building a rig.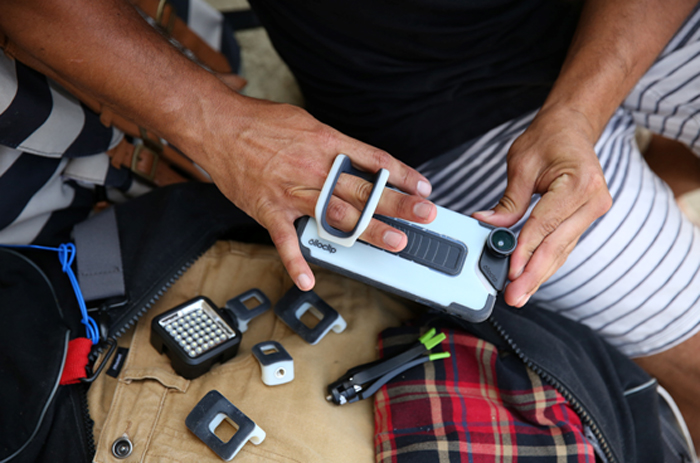 "When we first introduced olloclip to the world on Kickstarter four years ago, the concept of mobile photography was just starting to take shape, and a photographic revolution was born," said Patrick O'Neil, CEO of olloclip. "Today, our products are available in every Apple Store worldwide, and people are using olloclip lenses to capture everything from a baby's first steps to broadcasting world events in real time. It's this same evolution that prompted us to take the next step and share our latest innovation with the same community that helped us successfully launch a completely new category four years ago."

Core to olloclip Studio is the new Studio Case. Beautiful as a stand-alone case, the Studio Case is the most protective yet. Built to withstand most accidental drops, it also includes an innovative mounting system for the entire line of Studio accessories.

This initial set of accessories is not only great for taking photos and shooting video, but also for new broadcasting applications like Twitter's Periscope and social media favorites like Instagram, Facebook and Snapchat.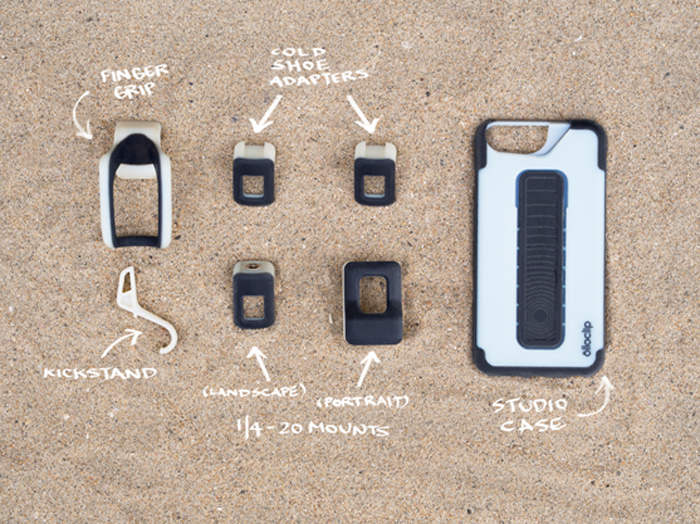 "When we set out to design the integrated accessories, we went back to the basics and looked at the variety of ways people hold their phones," said Chong Pak, director of design at olloclip. "From this research, we created the simplest and most intuitive way to grip your phone, enabling you to be more immersed in the capture process than ever before."

All of olloclip's products are designed in Southern California, and this new system was developed with an active lifestyle in mind.

The olloclip Studio includes:
(1) Studio Case – available for iPhone 6 and 6 Plus.

(1) Finger Grip – a versatile and ingenious two-finger universal grip, which is great for increased stability while taking photos, filming video or broadcasting with apps like Periscope. It enables the photographer to quickly change from portrait to landscape orientation without even thinking about it.

(2) 1/4-20 Clips - to attach a tripod, grip or handles. Includes mounts for both landscape and portrait orientation.

(2) Cold-Shoe Adapters - to attach lightweight accessories to the iPhone in a snap, like a microphone or light. The shoe was designed to offset the center of gravity of the accessory, so it's directly in line with the iPhone's centerline, thus creating a more balanced experience when attaching multiple accessories.

(1) Kickstand - a new stand attachment for watching a movie or reading your favorite book or blog.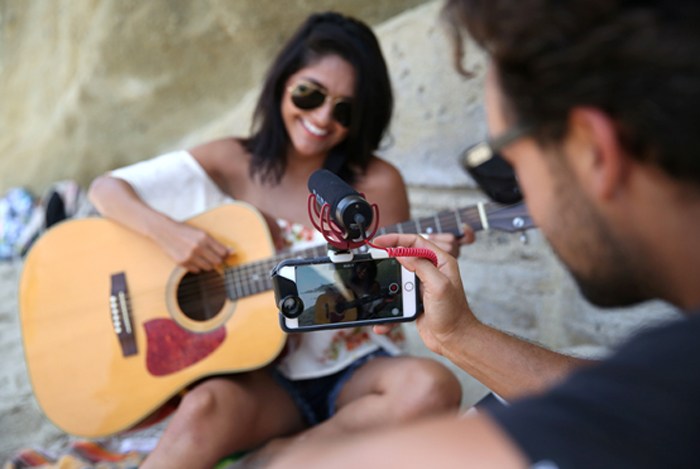 That's just the beginning. Through this Kickstarter Campaign, olloclip will be able to continue to bring to market a future line of mobile photography accessories that utilize the integrated central rail-mount system.

Seven Rewards, Seven Great Opportunities
olloclip feels a deep sense of loyalty to the Kickstarter Community and will be providing an incredible value in return to those willing to back this new endeavor. Seven rewards are being offered, representing up to 40 percent in savings from proposed retail. Rewards range from the Studio Case only for existing olloclip customers, to the complete olloclip Studio with lenses to a once-in-a-lifetime opportunity to join the olloclip team in Southern California for a photo expedition.

olloclip Studio will be available in both an iPhone 6 and iPhone 6 Plus format. It is now available for pre-order on http://www.olloclip.com/kickstarter. Delivery estimates of the olloclip Studio are for late September 2015.
---