BACK TO NEWS
EVENT: Street League Skateboarding (SLS) - Stop One: Los Angeles Course Preview
Expect a show like no other as the 2015 Street League Skateboarding Nike SB World Tour once again arrives in Los Angeles, CA this Saturday, July 11th, at the USC Galen Center.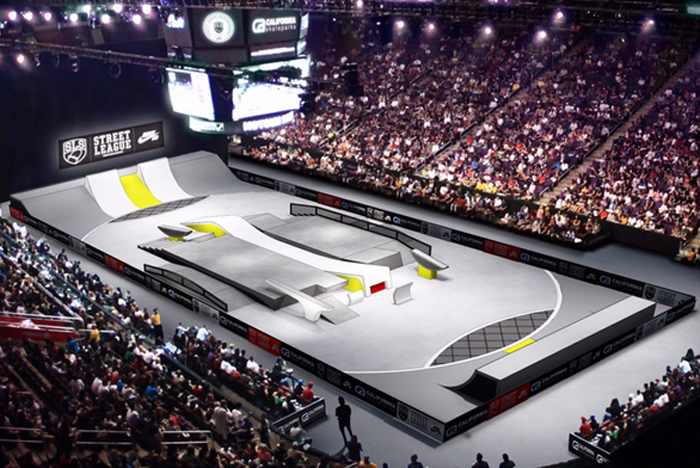 Next in line after the high-scoring Barcelona Nike SB Pro Open park layout is Los Angeles' Street League course which flows and encourages continuity and all things aerial. This California Skateparks design and build was inspired by Luan Oliveira. Getting to provide his input on the course design was a result of Luan winning last year's People's Champ award. Known for his love of fast paced runs, it's clear this course will showcase that side of Oliveira's skating as he'll be cruising from obstacle to obstacle, hitting gaps and getting massive airs throughout.
For more information on the course, check it out here. Attached you will find the schedule of events for this weekend. For media registration, please rsvp at: sls@vocalnyc.com.
Watch Stop One: Los Angeles this Saturday, July 11th, live on FS1 and streetleague.com. Click here to find your channel.
---