Back to News
B$Z: AIMExpo Reveals Details for First Ever Garage Party Celebrating the V-Twin Culture
July 13, 2015
The American International Motorcycle Expo (AIMExpo) announced today the details surrounding the first-ever Garage Party, an all-new interactive show element that incorporates live music, a custom bike building competition, an extensive display of past and present custom V-Twin motorcycles, a wide range of AIMExpo exhibitors, and an entertaining after party at the new Ace Cafe Orlando. AIMExpo returns to Orlando's Orange County Convention Center (OCCC) on October 15-18, with the Garage Party getting underway with a special event on Friday evening at Ace Cafe Orlando. Industry veteran Bill Dodge of Bling Cycles will host the Garage Party, with former Hot Bike Girl Leticia Cline serving as the official Garage Party Ambassador.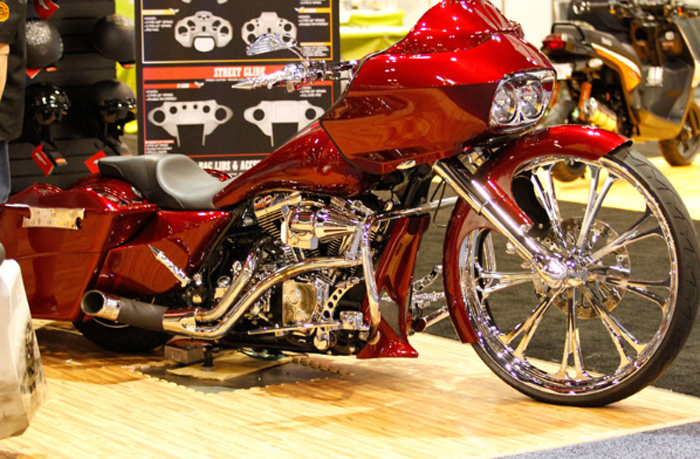 "I am overwhelmed with all the support we have received for the Garage Party," said Bob Kay, AIMExpo V-Twin Director. "Exhibitors, brands, dealers, media and iconic builders throughout the V-Twin industry have jumped at the chance to get involved. What the Garage Party represents, which is also a theme carried throughout AIMExpo, is a fresh and exciting way to celebrate our passion for motorcycles. It is sure to attract a lot of attention and we can't wait to kick things off on Friday at the brand new Ace Cafe here in Orlando."

The festivities kick off on Friday, October 16, with a meet-and-greet at Ace Cafe Orlando for competing builders in the AIMExpo Championship of the Americas. Open to fans and members of the industry, this gathering will feature some of the most talented custom builders from both North and South America and will serve as the formal start of this world-class qualifier event. The winner, who will be crowned on Sunday afternoon, will earn a coveted entry to the 2016 AMD World Championship of Custom Bike Building, held at the Intermot International Motorcycle Fair in Cologne, Germany. Four classes of motorcycles – Freestyle, Retro Custom, Street Custom and Performance Custom – will be on display throughout the weekend.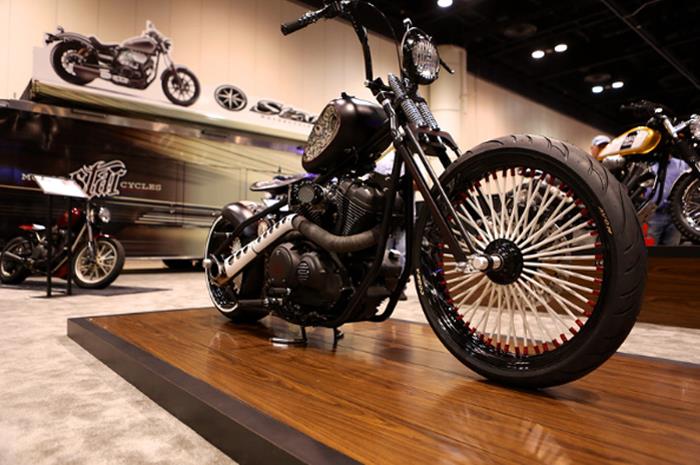 The Chopper Legends Showcase gets underway on Saturday morning where custom diggers and choppers from the 70's, 80's, 90's and today will be highlighted. Featured builders include Dave Perewitz, Charlie Hadayia, Sr., Jesse James, Freddie Arnold, Kyle Shorey, Paul Ponkow, Denny Berg and Pat Patterson.

On Saturday afternoon the host of the Garage Party, Bill Dodge of Bling Cycles, will lead a ride from his shop in Daytona Beach, Florida that will bring riders to the front doors of AIMExpo in Orlando. Live music will keep the Garage Party going on Saturday night, followed by the official AIMExpo after party taking place at the Ace Cafe Orlando.

In addition to the Championship of the Americas competition and Chopper Legends Showcase, the Garage Party area will feature a number of AIMExpo exhibitors that build retro café and bobber motorcycles, supply parts and engines, and serve as one of a kind motorcycle artisans. In addition to long-standing V-Twin brands such as S&S Cycles, Barnett Tool and Engineering, and James Gaskets, AIMExpo will also feature two new brands as Jason Paul Michaels, creator and co-founder of Dime City Cycles, debuts his new venture, Standard Motorcycle Co., and Kyle Shorey introduces Speed Foundry of Texas to the industry. Attendees will also have the opportunity to meet Garage Party Ambassador Leticia Cline, who will be in attendance.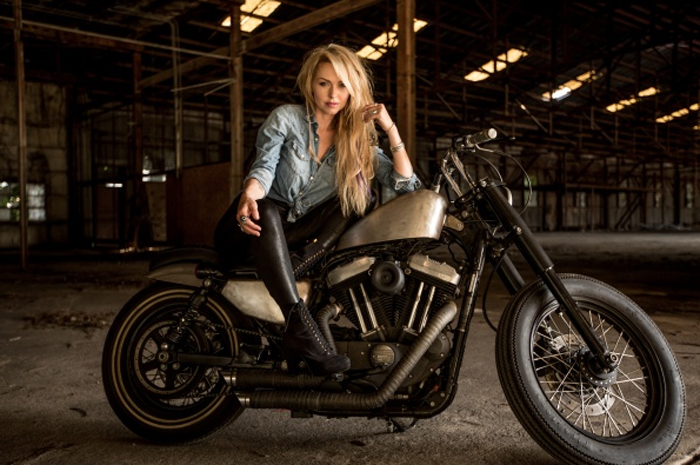 Garage Party Schedule of Events

Day One: Friday, October 16th
Championship of the Americas Builders Meet & Greet Pre-Party
Ace Cafe Orlando
7:00pm - 9:00pm
100 West Livingston Street
Orlando, FL 32801

Day Two: Saturday, October 17
AIMExpo Indoor Exhibits 9:00am – 7:00pm

AIMExpo Outdoors! 9:00am – 5:00pm

AIMExpo Championship of the Americas Judgment Day 9:00am – 4:00pm

Chopper Legends Showcase, Hosted by Pat Patterson of Led Sled Customs 9:00am – 8:30pm

The Garage Party, Featuring Live Music, @ Orange County Convention Center 5:30pm – 8:30pm

The After Party @ Ace Cafe Orlando 9:00pm – 2:00am

Day Three: Sunday, October 18
AIMExpo Indoor Exhibits 10:00am – 5:00pm

AIMExpo Outdoors! 10:00am – 4:00pm

Chopper Legends Display 10:00am – 5:00pm

AIMExpo Championship of the Americas Awards Ceremony 3:00pm - 4:00pm

More than 400 exhibitors have already committed to AIMExpo in 2015. Exhibitor presence builds each day, and companies looking to take advantage of the AIMExpo platform should contact an AIMExpo Account Manager toll free at 855-MCShows (855-627-4697).

Be sure to stay tuned to the AIMExpoUSA.com website and keep up to date on exciting news as it happens by visiting AIMExpo's social media pages. "Like" the American International Motorcycle Expo on Facebook, and "Follow" on Twitter or Instagram: @AIMExpo.
---