Back to News
Agenda Long Beach, in Photos
July 14, 2015
Tradeshows are always an exciting time for industries to catch up, collaborate, and of course show new product. The Agenda Show, a series of three biannual shows, includes the action sports, lifestyle, and streetwear industries and its always a great time! We cruised the show and stopped at some of the booths that caught our eye to see what product(s) people from the brand were super pumped about.
Here is a recap of Agenda, in photos of course!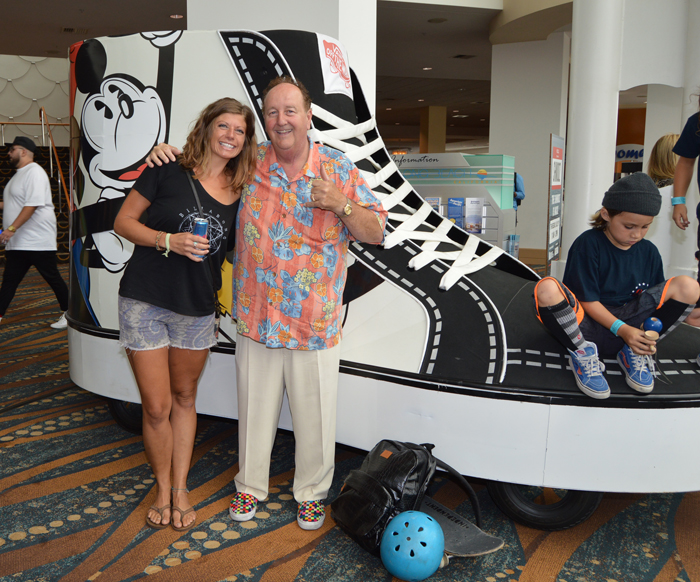 Steve Van Doren of Vans took a break from grilling to hang out in the lobby of Long Beach Convention Center with the giant Vans' shoe. We couldn't resist a picture, so here he is with Malakye.com's Ashlee Stater.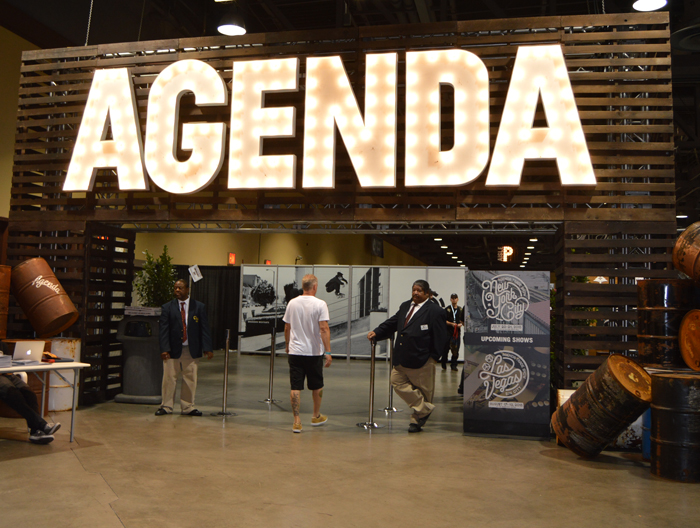 Agenda Show always has the raddest set up to get people stoked for the show!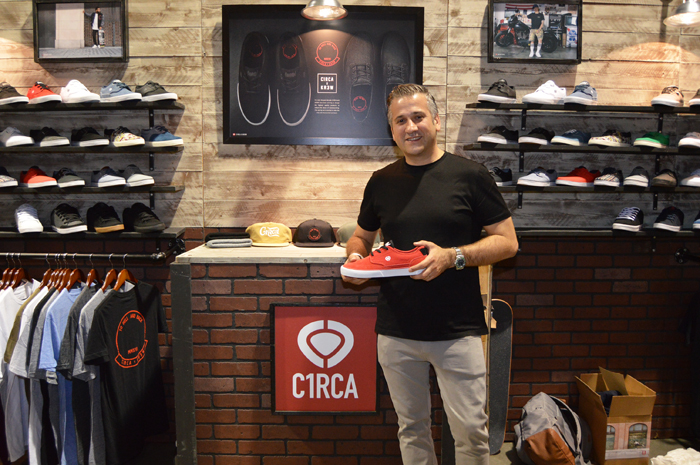 Massimo Sinigaglia, owner of C1RCA with the Windsor James Essential pro model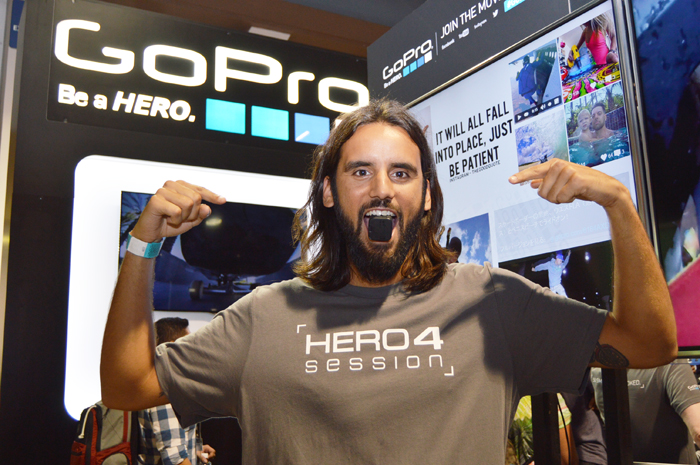 Austin Rojas from GoPro showing us just how small the Hero 4 Session really is


Billy 'Bones' Meiners with his Landyachtz pro model board, The Osteon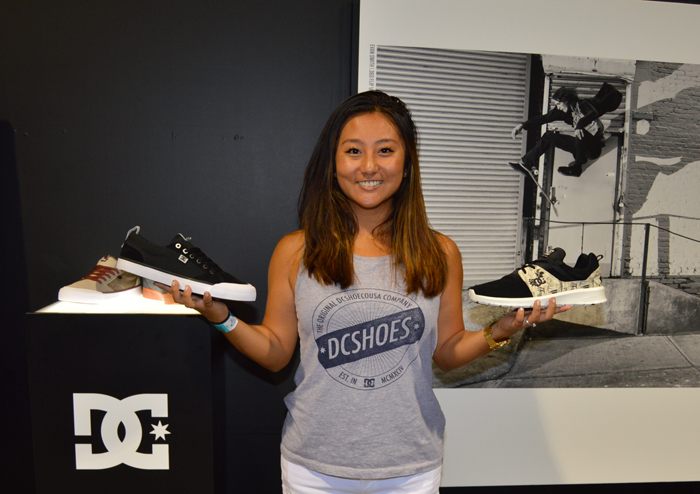 Deborah Cser, Account Executive at Master Plan Communications with the Heathrow, Evan Smith's pro model shoe line with DC Shoes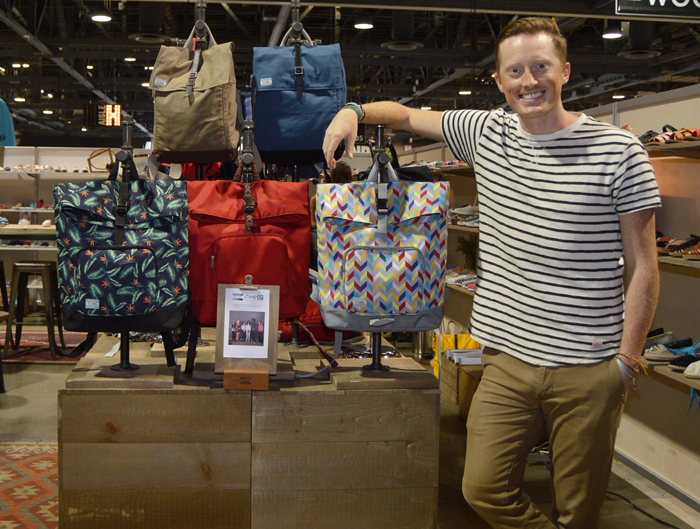 Sean McGuirk with the Stand Up Backpack Collection from TOMS. "With every backpack purchased, TOMS will help stop bullying, one youth at a time. One for One."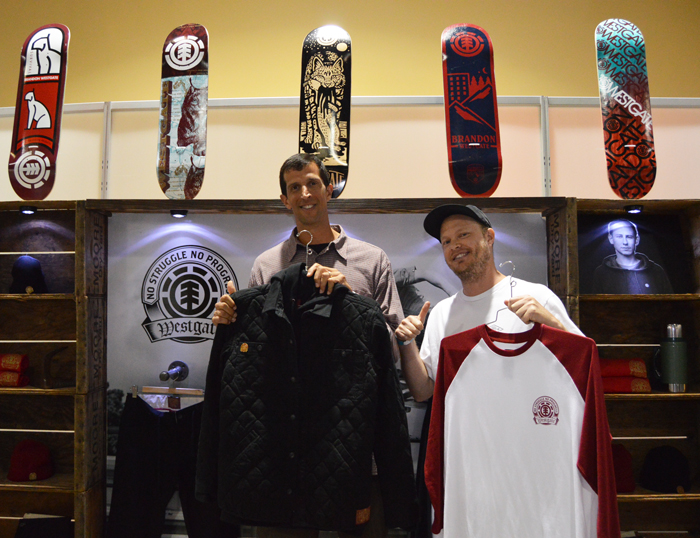 Showing off the Element Westgate Signature Collection are Element's Christian
Scott, VP of Marketing, and Marc Falkenstien, Branch Brands Director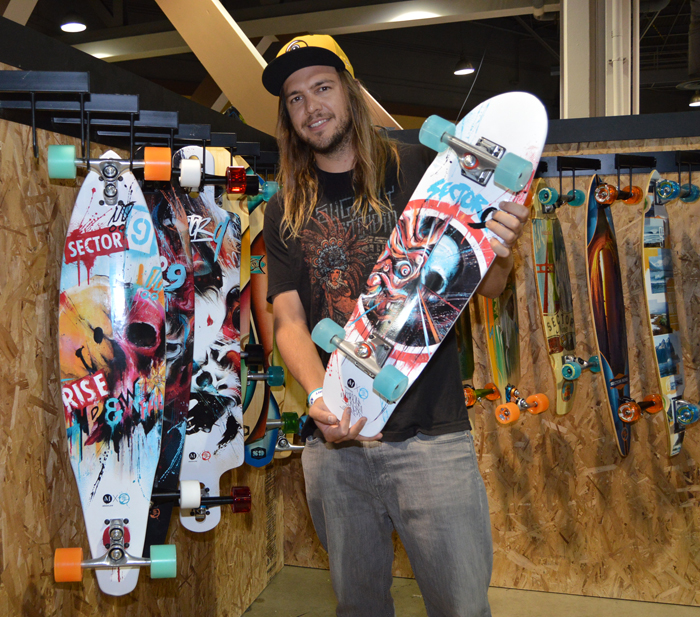 It was a tough choice, but Garrett Meister chose the Sector 9 Izanami Artist Series as his favorite line. We think he chose wisely.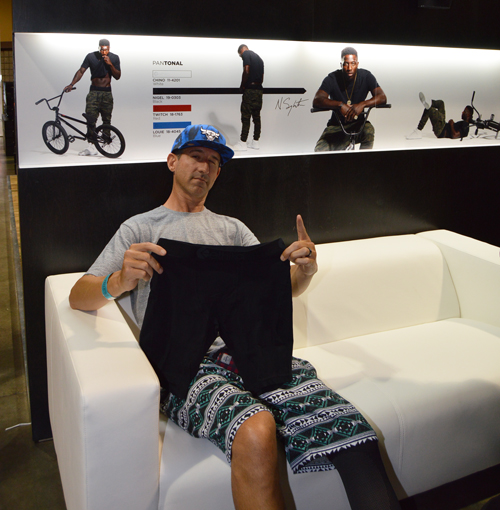 Mitchell Bailey, Creative Director at Ethika was all about comfort when showing us 'The Staple', one of the brand's newest lines.
---